What else do I need to know?
Legal standards and building regulations cover many aspects of Bifold doors/patio door supply and installation - make sure you, your supplier and or builder are clear about the requirements.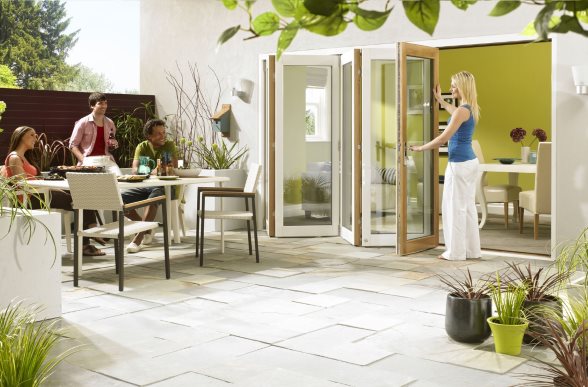 CE Marking
It is illegal to offer for sale or supply any door set or complete window frame which is not CE marked and has a Declaration of Performance.
So, ensure the door set or window has the CE mark and the Declaration of Performance to go with it. If you are unsure ask your supplier, who should be able to supply proof that the doors and windows are CE marked.
Document Q PAS 24:2012 Enhanced security
For new builds, it is now mandatory for doors and windows to be compliant with this security standard and have at least one pane of 6.8mm laminated Glass to P1A Specification within the double or triple glazed unit. Please note that this regulation does not apply to extensions or replacements in existing buildings.
Document L
Specifies minimum U-value performance for the complete window or door sets-not just the centre pane value. It is important to check that your supplier gives you the correct U-value for the entire product and not just for the pane of glass itself.
Now you have a clearer idea of what regulations your doors and windows must have before you buy. Therefore before placing an order, make sure your supplier complies with all of the above if you are unsure you should request independent evidence of compliance with all regulations. This will usually be provided in the form of a compliance report from a UKAS approved testing laboratory.