In recent months we have seen an increase in customers wanting to replace outdated conservatories with more functional sunrooms, made accessible to the garden via bi-fold doors. Integrating roof lanterns into the design can also be an effective way of maintaining the open feeling of a conservatory, allowing light to flood in while offering a more modern finish. Aside from the aesthetic benefits of this updated configuration, many customers have found it to be a much more practical solution in terms of both usability and thermal values.
---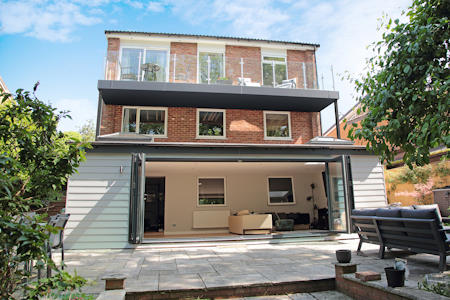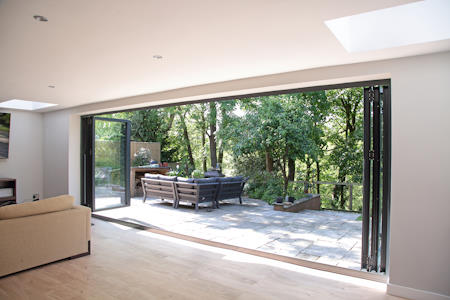 ---
Andrew and Jackie Ford recently came to us to us looking for bi-fold doors and roof lanterns for their new conversion, replacing an old conservatory with a sunroom leading onto a patio with a balcony above. Opting for 5.8m Status bi-folds and two 1.5m roof lanterns, their aim was to maximise the available space while opening up the stunning views of the surrounding forest, hills and small river valley below.
Making the room more functional was also a key consideration, as Andrew explained:
"We are hoping to maximise usability as the old extension was unpleasant to look at and to be in. The new room flows with the house and allows the garden to be used more. It's a great party space!"
---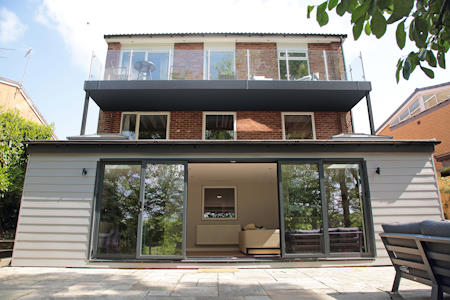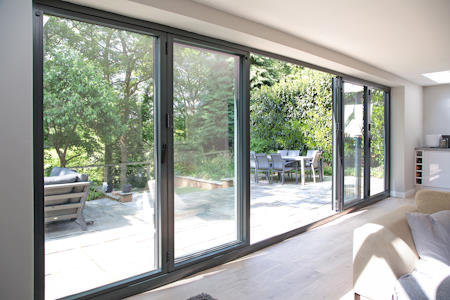 ---
When choosing bi-fold doors it is important to consider how they will be used in day-to-day life. Andrew and Jackie were keen to create a flexible living space, so choosing a six-door configuration was perfect for their needs, giving them the versatility of being able to open the doors in multiple configurations, depending on the occasion and the weather.
---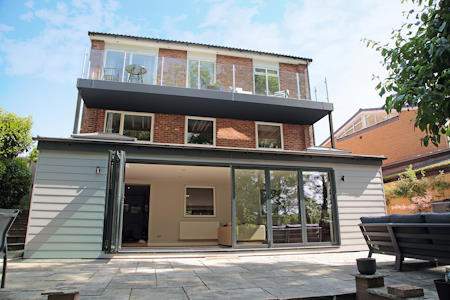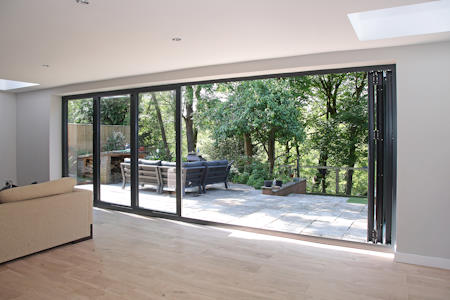 ---
Not only do the six doors allow the entire space to be fully opened up (ideal for parties or hot summer days), a smaller opening can be created if preferred. This is a great option for inclement weather or for quick and easy access to the garden, effectively allowing just one or two of the doors to be opened, similarly to how French Doors would be used. Wider access can also be achieved by opening four of the six doors.
---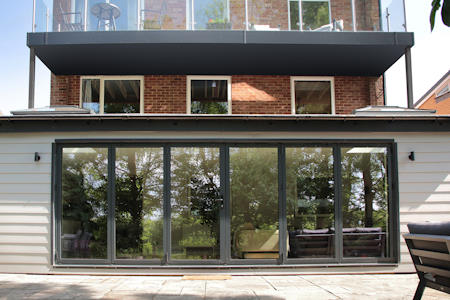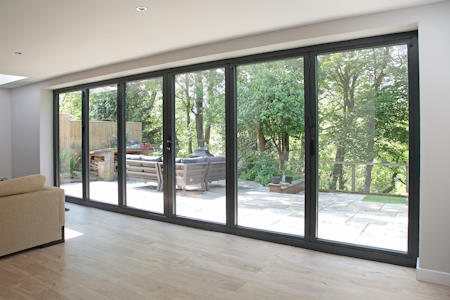 ---
When asked about their experience working with Vufold, the Fords were extremely complementary:
"We chose Vufold because of their reputation for quality and service, including after installation. We know they are not the cheapest supplier, but quality is far more important.
The installation went well and the team on site were knowledgeable, efficient and tidy. We would absolutely recommend Vufold. We are delighted with the product and the end result."
---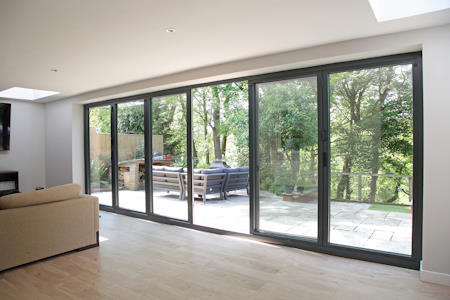 ---
Thank you, Andrew and Jackie, we are delighted with your five-star review. We're looking forward to our invitation to your fabulous new party space!