Supreme Aluminium Bifold Doors connect the kitchen to the garden
Simon Talbot and his wife Leanne are very fond of entertaining, having family and friends round for barbecues and generally enjoying a good social life in their home in Hednesford, Staffordshire. When the couple decided to add an extension to their four bedroom detached home to extend the kitchen and create a wet room they knew exactly what they wanted.
The couple paid a visit to Grand Designs at the Birmingham NEC where they discovered the Vufold stand and the solution to how they wanted the extension to look.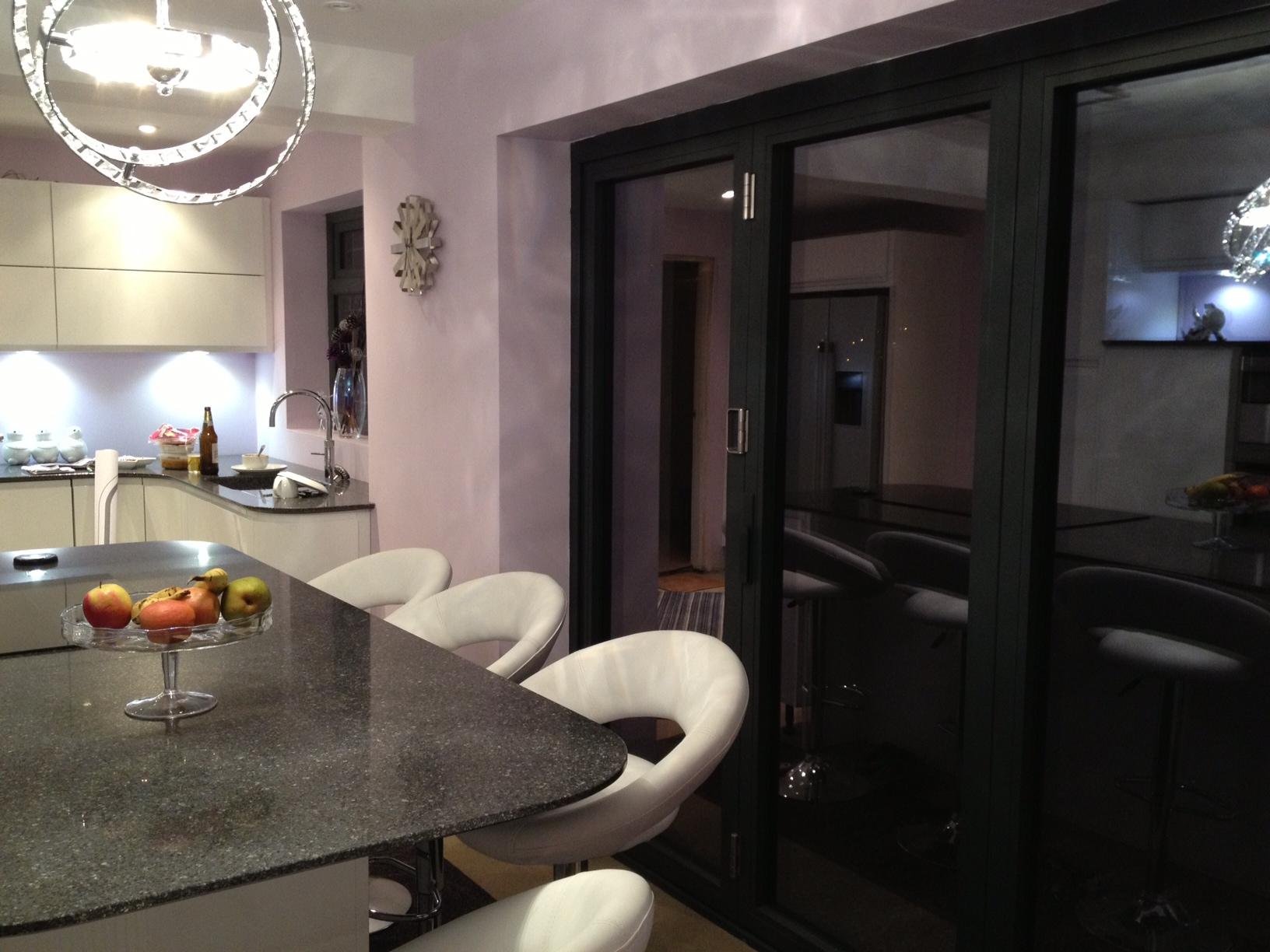 "We had the plans drawn up but felt there was something missing, it was then that we realised we wanted a wide open space that lead from the kitchen area to outside. We didn't want to feel as if the garden was separate from the house because when we have friends round, and we quite often do in the summer, it's so much better when everyone is sharing the same space. With bi-folding doors that's what you get so when we saw the quality, solid feel and price of the Vufold ones we knew we had found the right doors for us, "says Simon.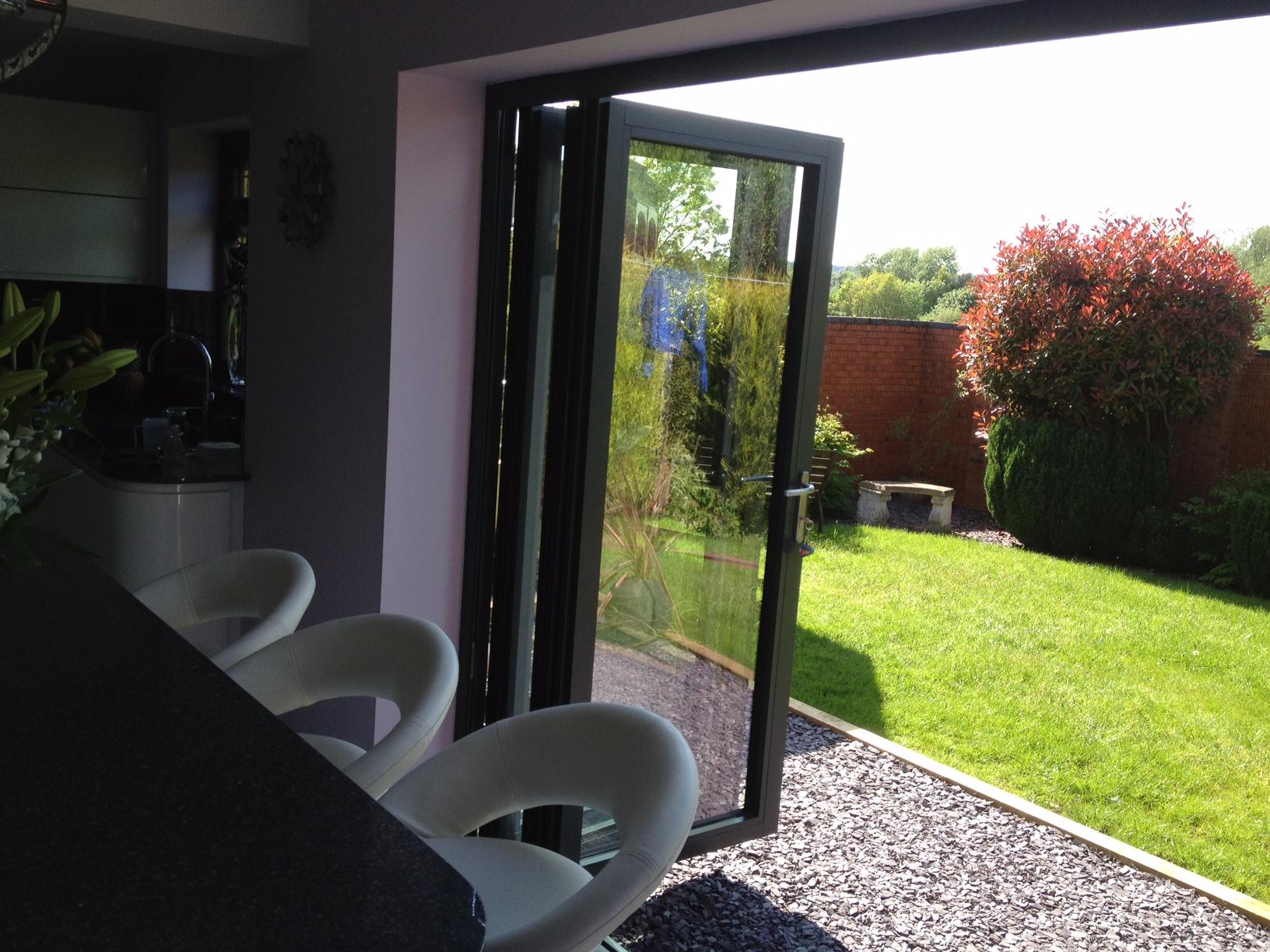 Simon and Leanne's extension was completed in October 2013 and has received numerous compliments since as Leanne says; "We wanted a very contemporary and stylish look to the kitchen with clean lines and a black and white theme. The fact that the Vufold Supreme range comes in a smart grey finish was perfect for us as it matches the kitchen island from where we cook and serve food. I love the way the doors work so well with everything else in the extension and our friends are always saying how good they look," says Leanne.
As important as the stylish appearance of the Vufold doors was to the Talbots, the functionality and construction of them was never going to be overlooked. Simon and Leanne took a long time looking into which materials offered the best performance, what finishes would require the least maintenance and what to look out for in terms of technical finishing.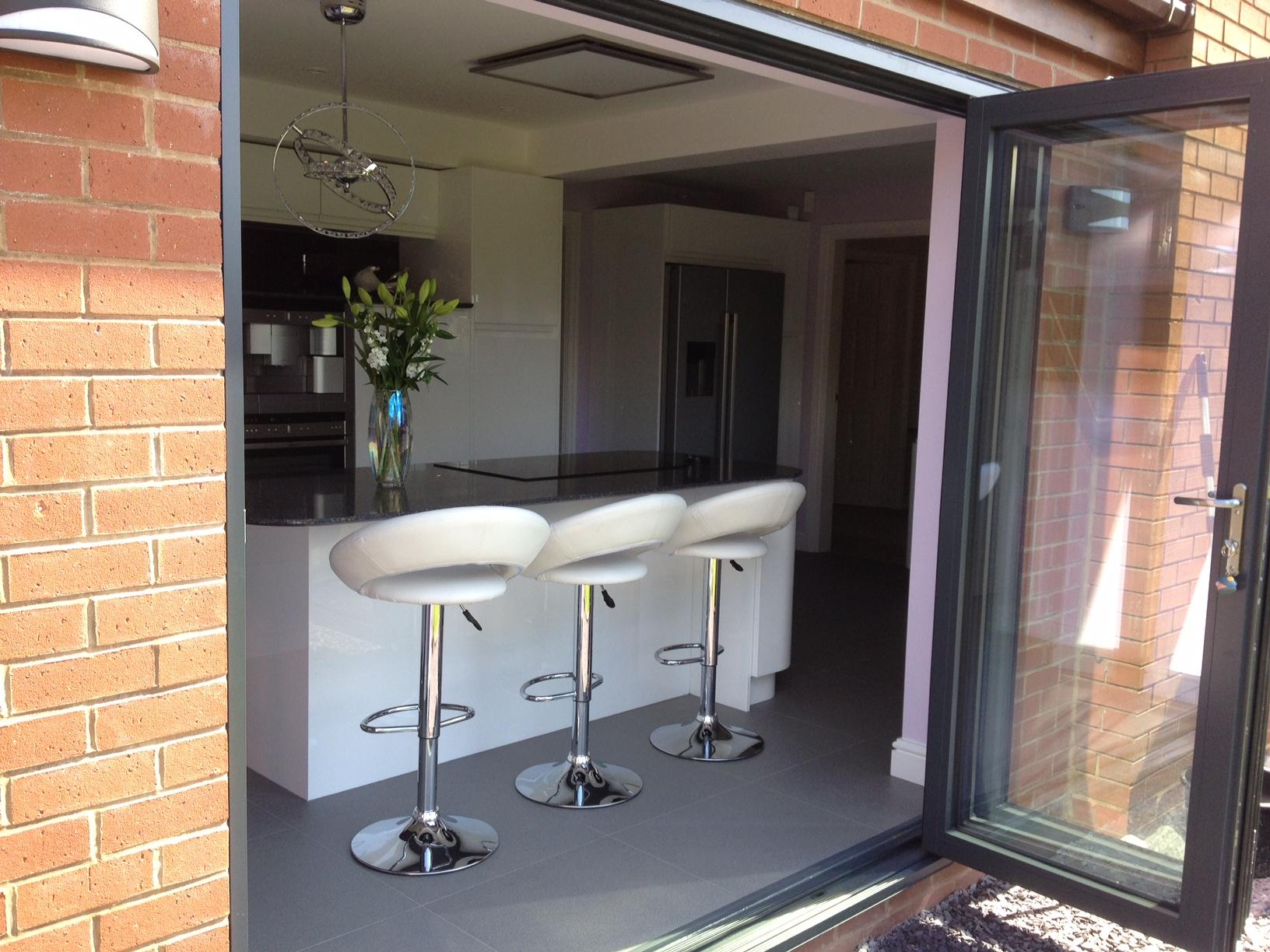 "I'd read that plastic door frames can react to changes in temperature, that they can stick, expand and make it difficult to open them but when we read up on aluminium bi-folding doors we decided they were the best option for us. We've never had any problems with the Vufold doors when it comes to opening or closing them, they are so easy to move in summer or winter. Our builders told us they were some of the best doors they have every fitted and that the enclosed instructions were very easy to follow. There were a lot of options open to us at Grand Designs but we know we made the right choice with Vufold," says Simon.