Elite 2.7M Bifold doors enhance bungalow
When Lisa and Chris bought their dream bungalow in the village of Churton just outside Chester, they knew they were embarking on a major project to get it just as they wanted.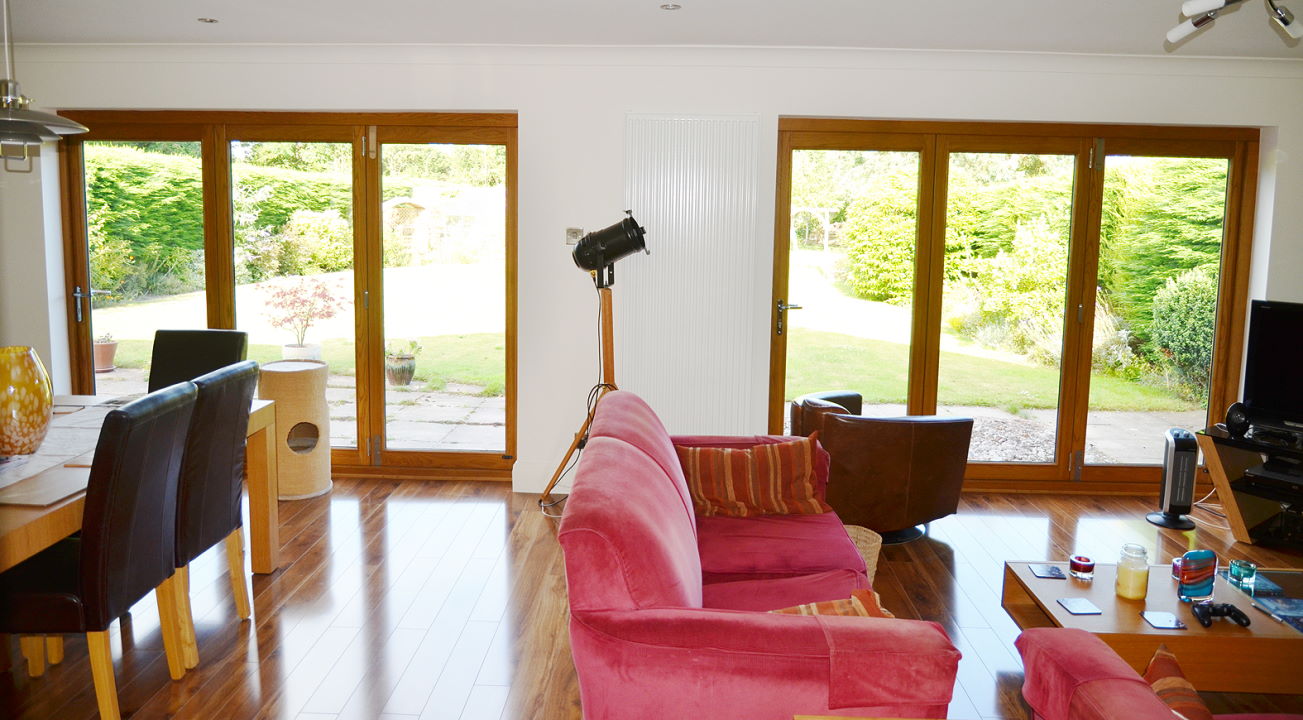 "The bungalow was set out all back-to-front" says Lisa, "the living room was at the front from where you could not see the beautiful garden, so we set about knocking three rooms into one at the back so we could enjoy the views and have a living room full of light."
Even though the couple were prepared for the investment to get what they desired, there was still a budget to work to; what's more, with it being such a commitment, it had to be right first time. Lisa and Chris took their time planning the changes, which included matching the wooden interior to the large doors they wanted. After months of research and internet surfing looking at bi-fold doors the couple decided to pay a visit to the Vufold showrooms in Macclesfield.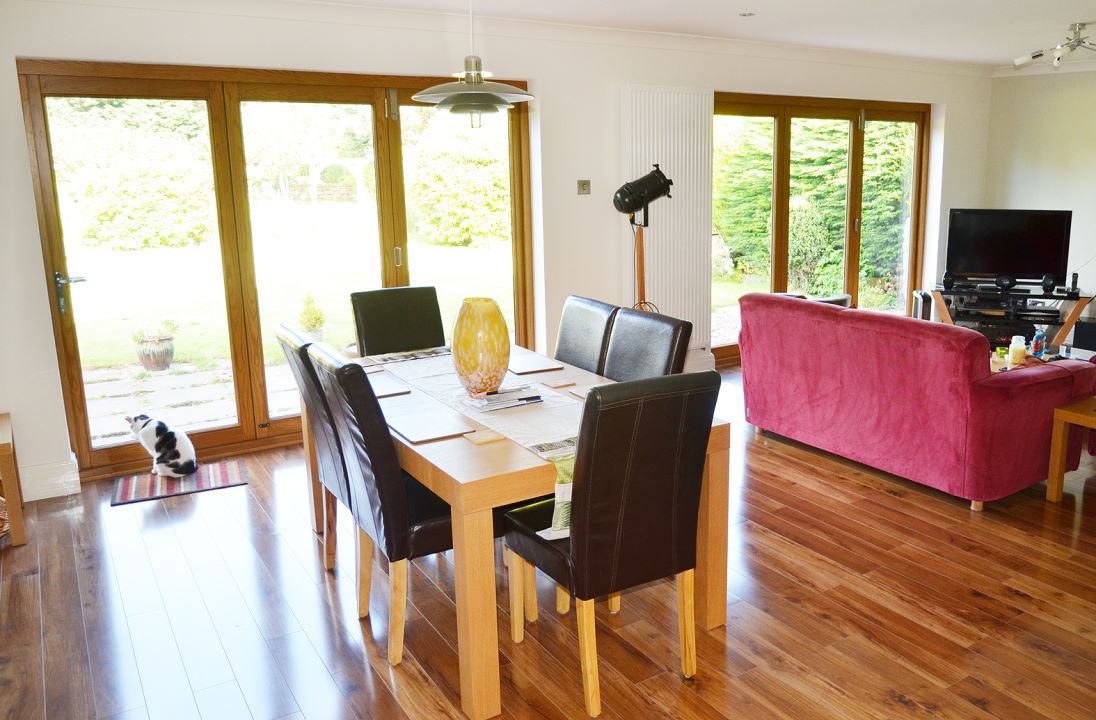 "We knew the size of the doors we wanted but the feel, colour and the way they worked mattered most to us. We wanted to see the colour of the wood, the finish and feel how they moved. When we saw the Elite range they just seemed right to us. The finished wood-tone fitted us perfectly and meant we did not have to spend time staining, varnishing or painting them. For us it was about getting the right doors that allowed us to enjoy the view over the garden and to open up the entire space with warmth and light. If it had not been for the showrooms we could well have been umming and ahhing for weeks to come," says Lisa.
Two sets of nine foot Elite bi-fold doors were fitted in late Spring 2014 and the couple have loved them ever since. "When you undertake a big project such as this you need to be confident you get it right. When we spoke with Vufold they worked with us to make sure we got what we wanted, which is precisely what we feel we have achieved and more. The light pours into the living and dining rooms and we spend hours just gazing out over the garden. The only thing we have had to do is add blinds for the summer as the double glazing works so well at keeping the heat in we needed the shade. Apart from that, they are fabulous," says Lisa.