---
According to the adage, good things come to those who wait. In Laura Ingram's case, it was a three-year wait that was well worth it when she finally had her external bi-fold doors fitted in the Spring of 2016.
When Laura and her family moved into their three-bedroom semi-detached house in Merthyr Tydfil, South Wales they inherited a set of old and broken patio doors that opened onto a decking area at the back of the house. Laura knew from the off what she wanted – a new set of bi-folding doors – but that meant doing some saving up before she could have her ideal.
Laura was prepared to wait to get precisely what she wanted as she knew the difference bifold doors would make to the dining room which lead out to the decked area at the back.
"I've always liked bifold doors. I like the space that they create when you open them up in the summer. With the two young ones running around a lot, it's great to be able to slide them open and create one big space from the dining room to the back."
---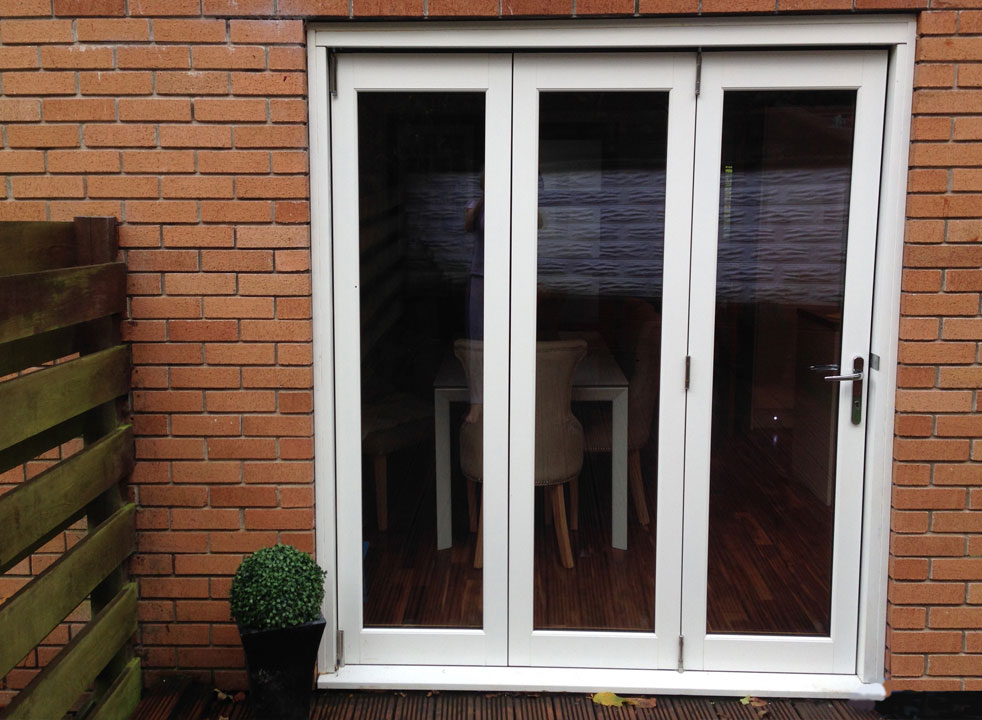 ---
The Ingram's used a carpenter to install the doors for them but it was not the first time the family had seen Vufold's doors, or the carpenter for that matter, as he had installed a set for Laura's mum in her home.
Laura chose a 1.8 metre, three-leaf set of Vufold's Ultra range to complement the existing décor in her home.
"We have solid wood doors throughout the house, so the Ultra range is just perfect for us. I love the wood finish on the inside and the clean white aluminium on the outside. One of the great bonuses for me though, is the single traffic door. Because it can be opened on its own, the kids use that one to go outside, rather than me having to open all three doors. It means I only have one set of sticky finger marks to clean off too, which is great," says Laura.
---
Choosing a bi-fold door supplier is never a simple job, but Laura says hers was made so much easier when she looked at Vufold.
"They just seemed the most reasonable on price when I looked on-line for the doors I wanted. The website is so much easier to get around than others I looked at, all in all, Vufold made the decision to choose them so much easier for me," says Laura.
---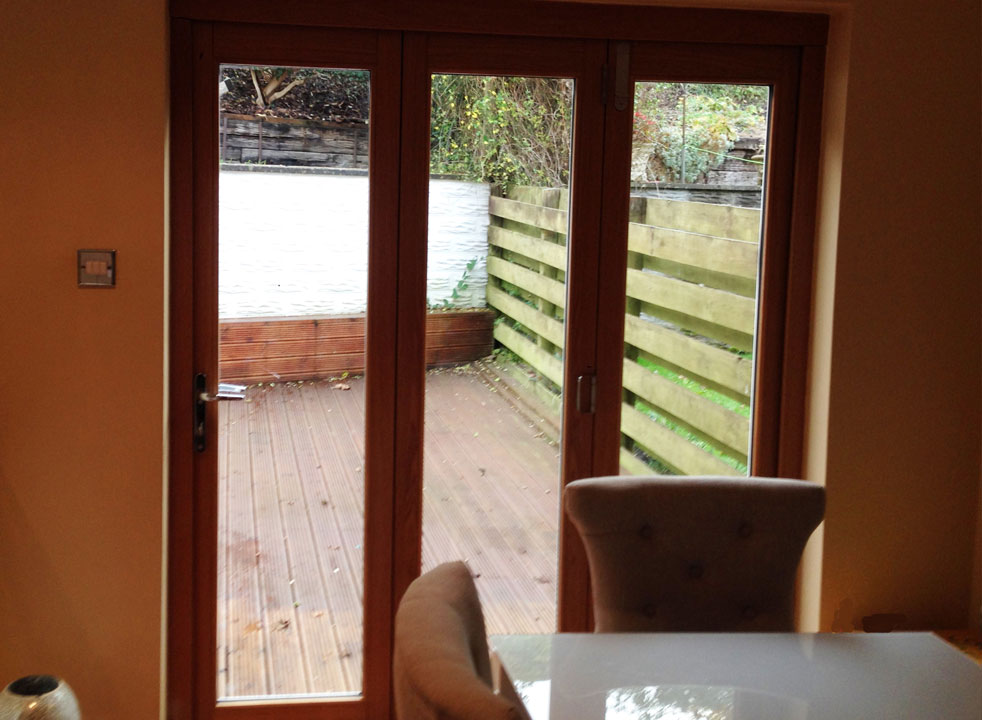 ---
So, does Laura think the three-year wait was worth it or should she have opted for the quicker and cheaper option of simply replacing the patio doors?
"Without doubt there is a price difference between patio and bi fold doors to consider, but I'd 100% go for the bifold every time. They look fantastic, give me far more options and look like the high-end quality doors that they are – I love mine."