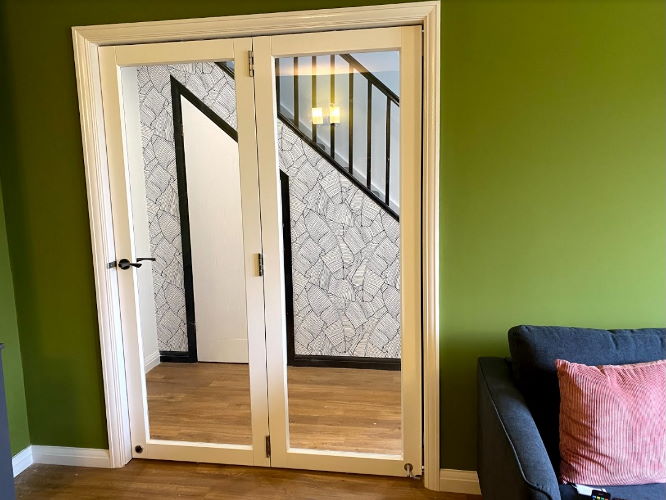 All house renovations come with challenges, as Francis and Michelle found out when they started their project on a four-bedroomed detached house in Liverpool.
Most of the standard challenges like the electrics, plastering and bathroom fittings were easy enough to overcome but the layout of the downstairs proved far trickier.
"The problem was that we had a hallway that led into the lounge. We wanted to open up that area and get some light into it, as it was quite dark. At the same time, we did not want a single big open space to live in, we like the idea of having a snug, cosy place to sit and read if we want while other things are going on in say the kitchen. We spotted these bifolding doors on a YouTube video and they seemed to offer the perfect solution," says Francis.
More on this case study.