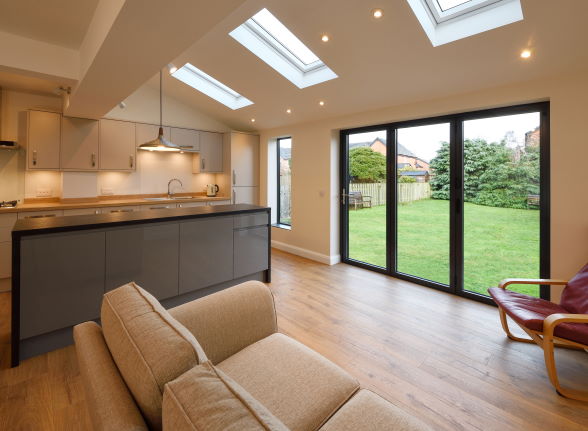 When it comes to planning and research for a home development project, Andrew Paterson may be in a league of his own. Andrew lives in a semi-detached 1930's house in Chester and had designs on extending his home at the back for some years. Not just his home mind, the full-width extension he planned would also include the extending of his neighbour's house so that the look of both buildings complemented each other.
"I started my preparation about two and a half years ago by visiting exhibitions and trade shows, which was when I discovered Vufold. I had a chat with the people on the stand and was impressed with their approach and products, so I took a leaflet home and kept it in my file," says Andrew.
More on this case study.