---
You know what it's like when you move into your new home, there's always that "one thing" that you perhaps weren't expecting which quickly becomes an itch you can't scratch – that's how it was with Andrew O'Gorman.
Andrew, his wife and two boys moved into a 1980's four-bedroom detached house just outside Crawley four years ago and inherited a set of wooden patio doors leading from the lounge to the garden. Not only were they unsightly, they did not work properly, as Andrew explains.
"I think we only ever opened them once as it took nearly a week to do and another week to close them again! They were good at keeping the weather out, mainly because we could not get them open – so they had to go."
---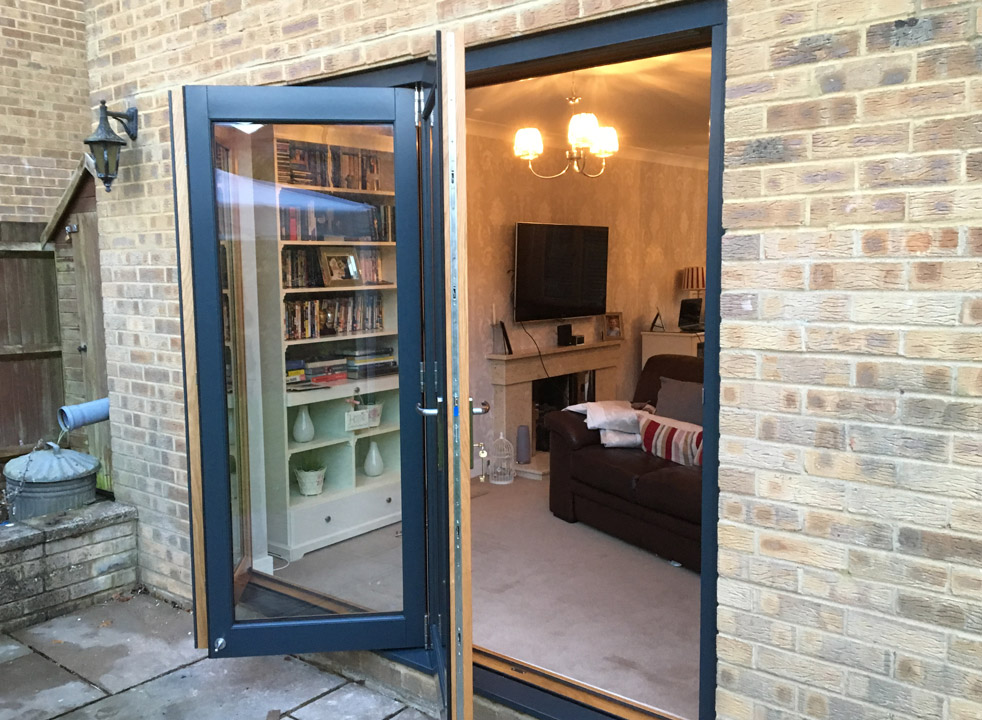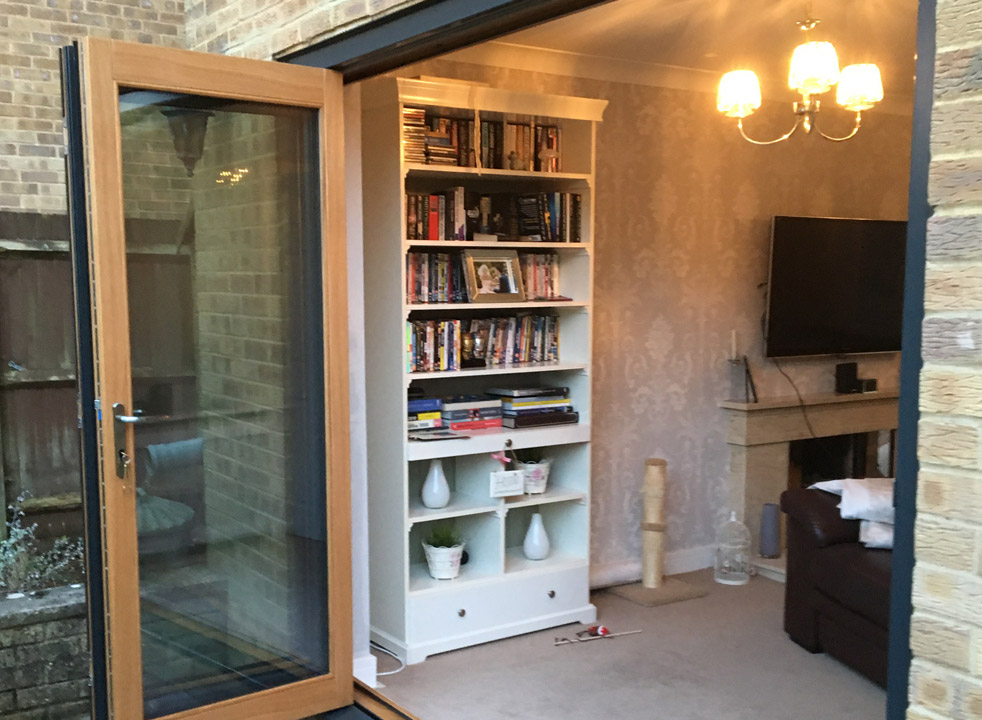 ---
With a kitchen extension eating up more budget than anticipated, Andrew had to wait till 2016 to replace the old doors. He spent a considerable amount of time looking at all sorts of replacement doors before finding the Vufold website. One of the things that attracted Andrew was the fact that Vufold's range comes in set sizes that fit perfectly with standard access spaces in modern houses, which meant having to make no alternations to the building itself.
But that was not the only thing that impressed Andrew, as he says;
"When we looked at the website we were struck by the large range of colours, fittings and interior options. Our lounge has a very different décor to the kitchen extension, in which we installed contemporary aluminium French doors and windows, so when we saw that the Ultra range of Bi-fold doors at Vufold allowed us to have an oak finish to match the lounge and a grey aluminium exterior to coordinating with the existing doors and windows in the kitchen we felt we had found the solution we were looking for."
---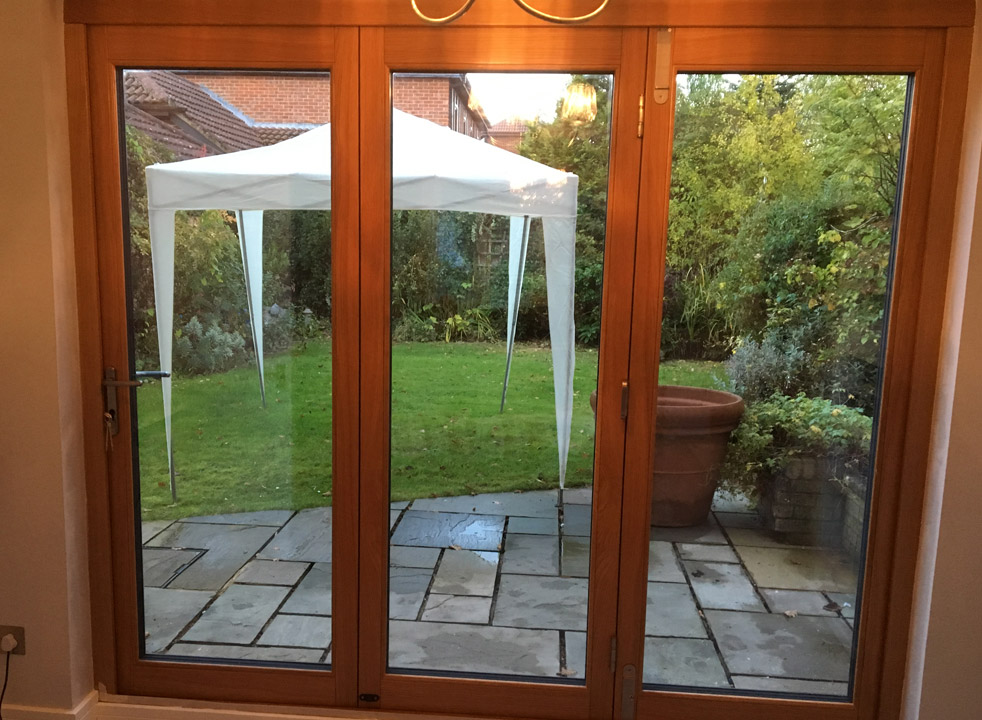 ---
Andrew is a very "hands-on" type of man, so just looking at on-line pictures is not quite enough for him. When he found out that Vufold were exhibiting at a design show not too far away, he went to see the product for himself.
"I ended up chatting with the MD of the company, who clearly knew his stuff, there was nothing he could not do for us to help and answer questions. To be fair, that has been the whole Vufold experience for us, they really do go out of their way to help in any manner they can."
---
With a set of three Ultra doors put on order, Andrew waited for them to arrive so he could begin the installation. With Andrew following the easy to understand directions, the doors were in place in a weekend with the help of a friend.
Nearly a year on from the installation and Andrew is still waxing lyrical about the Vufold doors.
"We live only 200 yards from the M23 and are only a stone's throw from Gatwick, which is why we went for the triple glazed Ultra range. The reduction in noise in the lounge is really noticeable, as is the heat retention as we ended up taking the heating down a couple of notches in the winter. We feel we made the right decision deciding to go for quality over price – yes, we could have got cheaper doors, but this is going to be our home for many years to come and we know that the Vufold doors will stand the test of time. Not only that, but they look far superior quality to the ones in the kitchen, and if I'd have known about Vufold then, I think I'd have chosen them at the time."
---