Day Room with 3.6M Master External Folding Door
When Gary and Sue Brooks brought their dream second home, a 17th century cottage just off the north Cornish coast they knew they would face a few restrictions with plans to add on a day room looking out over the garden.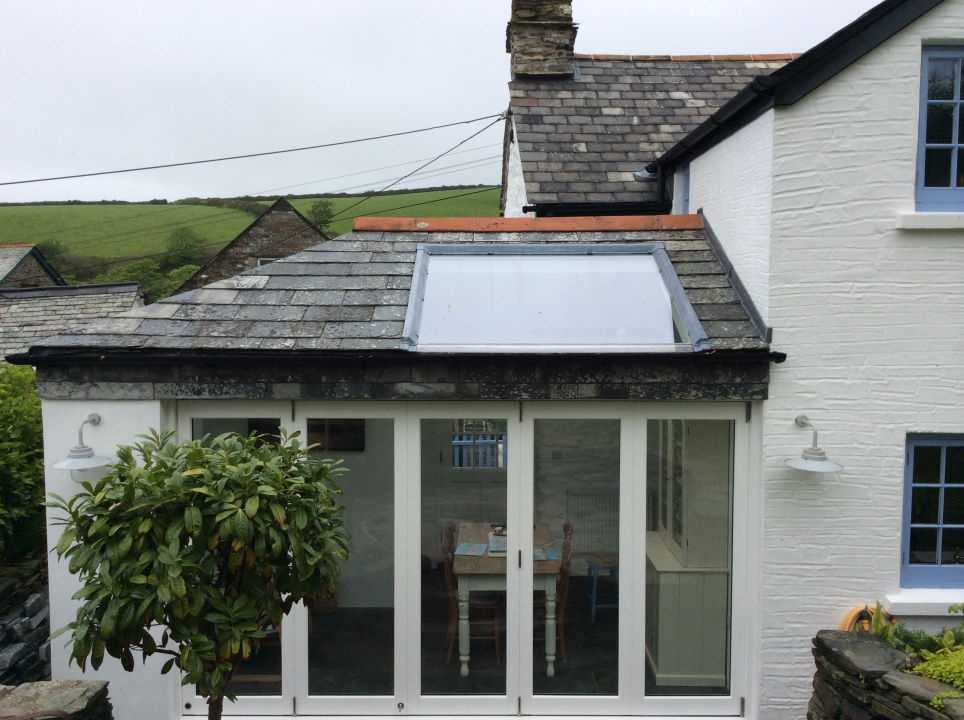 The cottage is covered by conservation regulations, which means they can only use hardwood doors and windows. "We had no problem with that," says Gary "but the last thing you want in an exposed area is wood that is open to the elements, which is why we opted for the Vufold Master range. The fact that it comes already painted in the white that we wanted was perfect for our needs."
With the new extension built to the side of the existing cottage set to open up onto a patio, the couple installed a 12 foot, five door set of the Master range in August 2012. With so much choice in terms of door suppliers, why did the Brooks' choose Vufold?
"It was a simple choice really. We wanted bi-fold doors and looked around. When I rang Vufold they seemed so professional and the lady I dealt with was amazingly helpful. A lot of the competition did hard wood but they were untreated, Vufold were the only ones that did them painted and ready to install; so they had the product we wanted. When we got in touch we felt that they were really interested in us as people, not just customers. They told us what they would do and they did it; even the aftercare was first class. It's so good to work with a company you can trust," says Gary.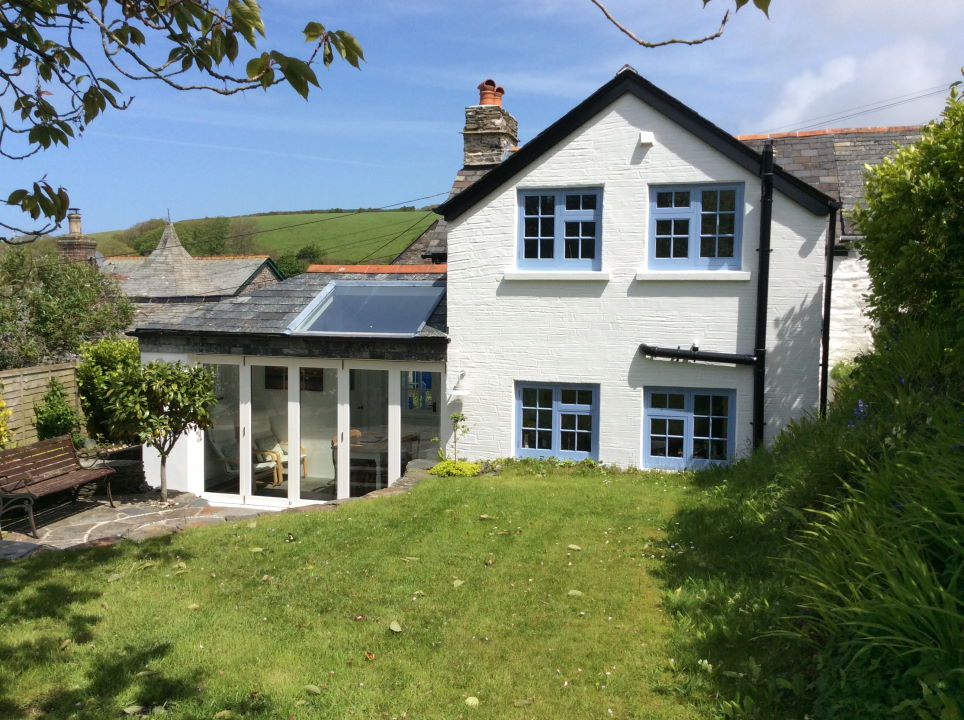 With the cottage painted brilliant white, as I the tradition in that part of the West Country, the Master doors fit in perfectly and solve the problem imposed by the conservation orders that do not allow plastic or aluminium to be used on any replacement windows or new doors.