2 sets of Prestige 1.8M Folding Sliding Doors
After Tracy and Graham Talbot's two children had grown and flown the family nest the couple decided to downsize and bought a converted barn in Denbigh, north Wales. Tracy had a clear vision of the new home having lots of glass to let light in and wood to give a homely feel.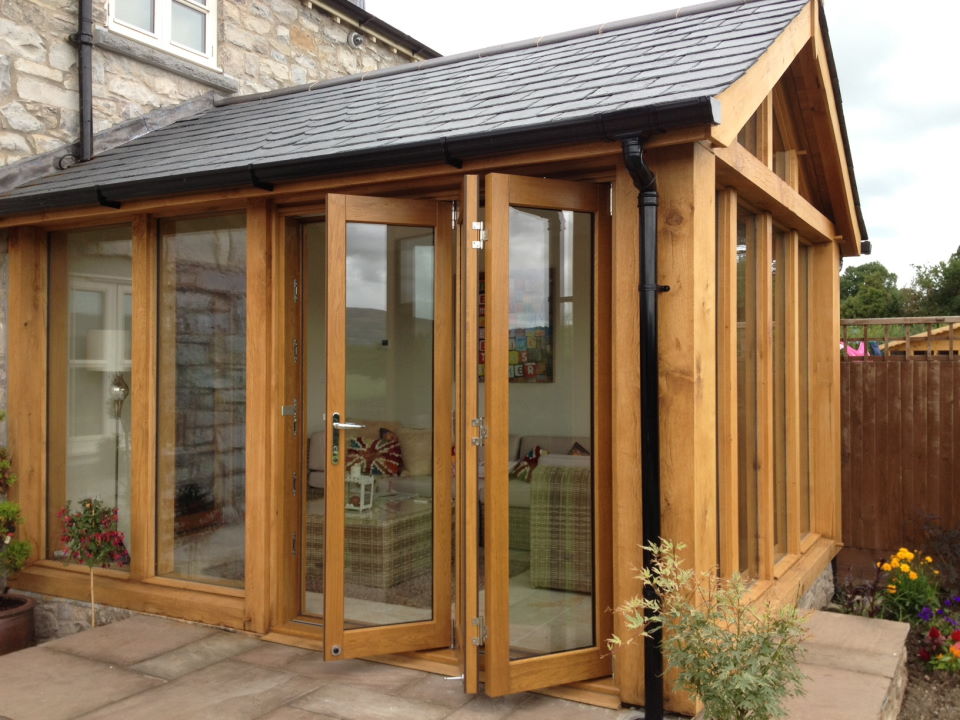 "The barn conversion already had lots of wood and I wanted to carry that through to the doors we wanted on external walls. We weren't sure if we wanted French doors or bi-folding ones so we went to the Grand Designs Exhibition in London to compare the two styles. As soon as we saw the Vufold Prestige doors we knew they were the ones, they looked perfect and exactly what we needed," says Tracy.
Tracy and Graham ordered two sets of the eight foot Prestige sets, one for an outside wall, the other to be added to their summer room leading out into the garden.
The Talbots were a little apprehensive about problems they could face with the installation but found the instructions the doors came with to be really easy to follow.
"We did not have a great deal of space which is why we went for the bi-fold option" says Tracy "French doors can take up a lot of room and don't have as much glass as the Prestige bi-fold doors do, which was important to us as we needed lots of light to come in from outside. The look and ease of use of the Prestige doors really impressed us and we have been delighted with them ever since they were installed. The help and advice we received from the Vufold team was first rate and really helped us and the builders that put the doors in for us," says Tracy.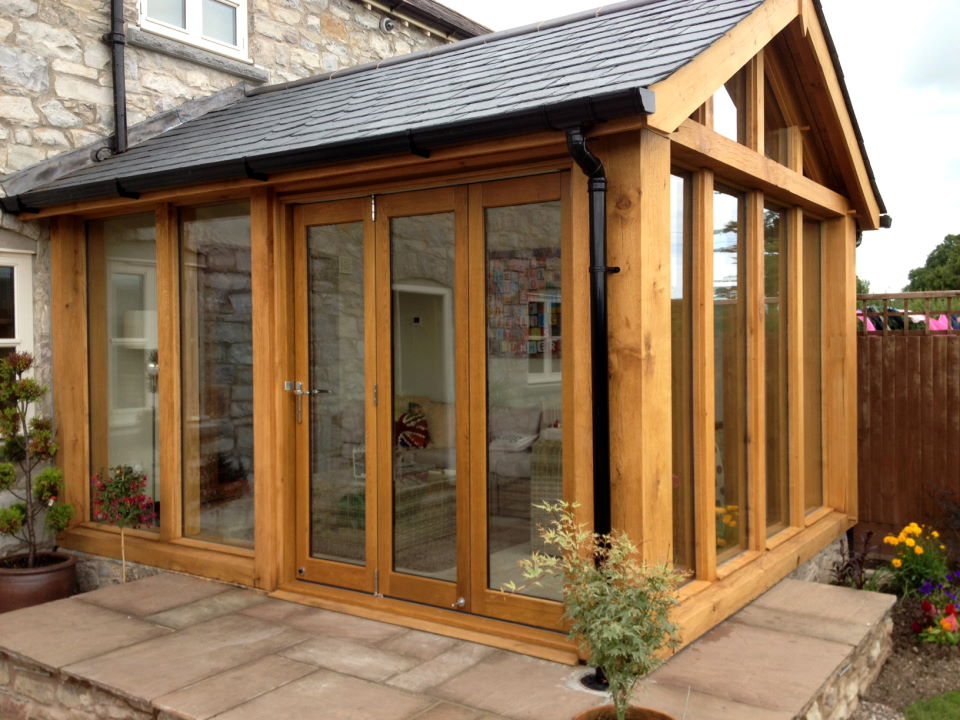 Tracy says that her and Graham are absolutely delighted with the end result and that the doors have added more to the house than they expected; "It's lovely to sit in the summer room even on mild days with the door open feeling the fresh air while still being warm and comfortable. I would never sit with the back door open but the Prestige doors keep enough warmth in the house to make it possible. Even in winter when we thought we might have to close the inner doors to the summer room it's still lovely and warm in there so we leave the doors open and we end up with a much bigger open living area downstairs."