---
Inheriting an old extension when you move into a new home can be a bit of a bind, but if you plan it right, do your research and choose the right bi-fold door supplier then the outcome can be well worth it in the end.
---
Gavin Johnston and his family moved into their three-bedroomed semi just outside Brighton a year ago and new pretty much from the off that they wanted to make big changes to the downstairs, particularly the existing extension at the back of the house.
---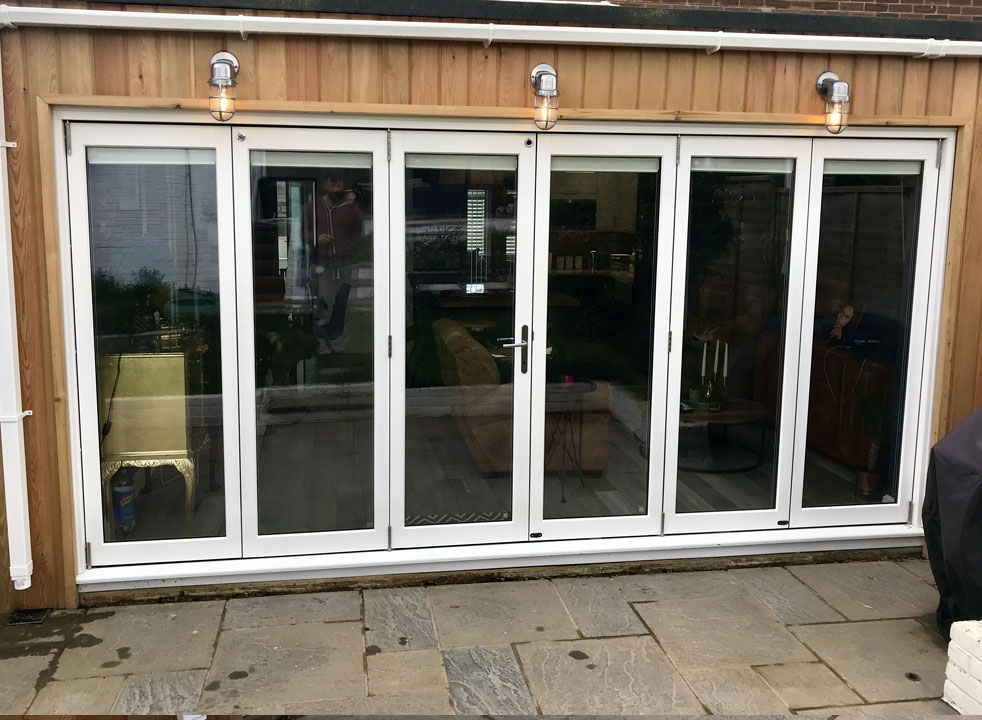 ---
"The layout was not right for us at all. We wanted to have a much bigger kitchen area and improve the whole structure, so we planned on taking the old exterior walls down, knocking through some interior walls and bringing the whole downstairs up to date," says Gavin.
---
Part of that renovation included the installation of a set of 4.2 metre bifolding doors that would open up onto the back garden. Gavin and his wife started looking online and found the Vufold website. Gavin is a bit of a perfectionist when it comes to projects of this kind, so he was very keen to interrogate the website for information. After reading several customer case studies, which impressed him a lot, he started to look at manufacturing detail and operating mechanisms before phoning Vufold for more information.
---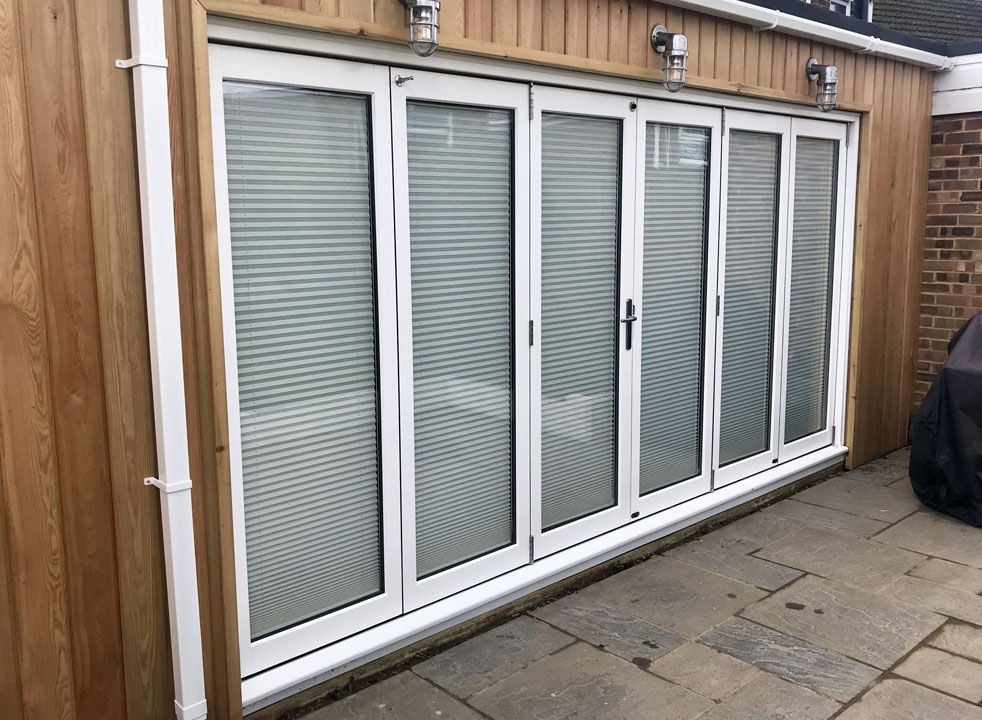 ---
"My initial response to the website was really positive. Every review told us how good Vufold doors were, and there are lots of them. Some sites you go on have a couple of reviews, so you can't be sure, but the fact that there were lots of them gave us confidence that we had the right place. The people at the end of the phone were spot on and answered every question we had about the Master range of doors, which we liked the look of. They had an offer on at the time, so we placed our order. The fact that Vufold offered to store them for us for a while really helped, as it meant we did not have to take delivery too early, "says Gavin.
---
The door installation and the new extension were completed just before Christmas and the family are certain that they made the right choice with Vufold.
---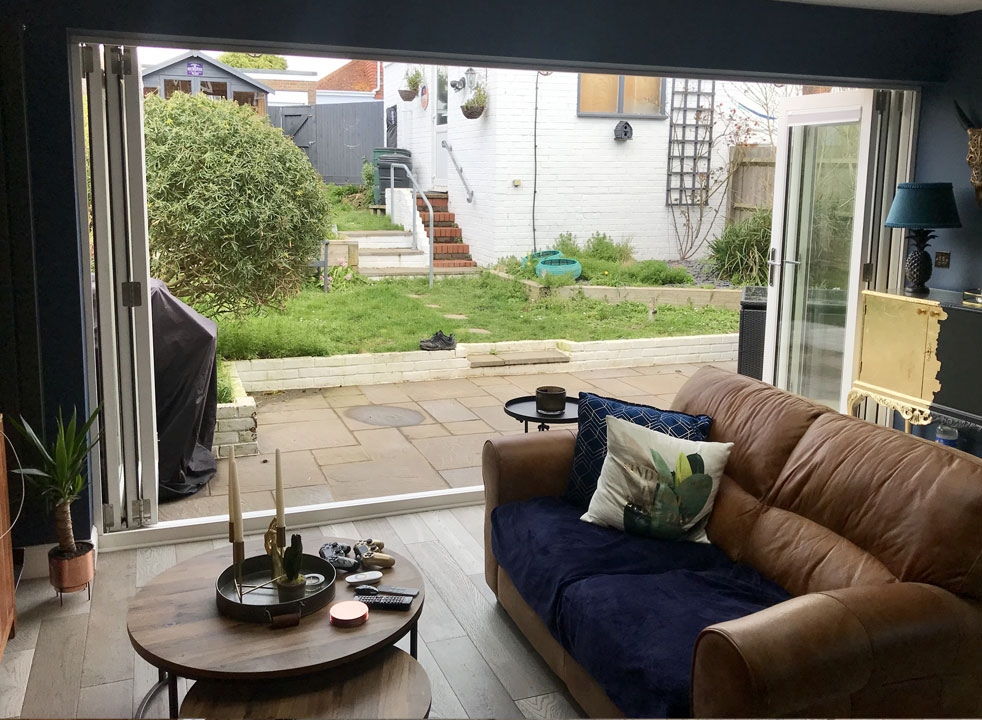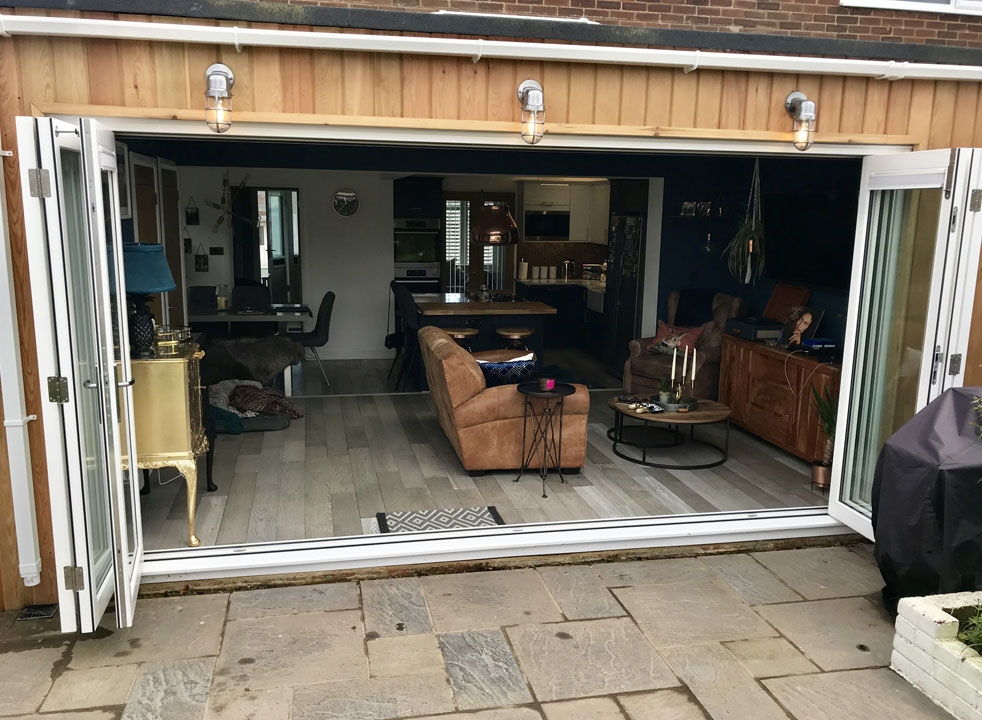 ---
"We've just had the first really good weather of the year and my wife has had the doors fully open so she and the kids can go in and out of the house as if nothing separated it from the garden. Our whole customer experience with Vufold has been first-rate and we can't recommend them enough," says Gavin.
---