No Heat Loss with this set of 4.2M Ultra Bifold Doors
Chris Forder's ground floor extension was completed in Spring 2013 with the addition of a 4.2M set of Vufold Ultra bi-fold doors which open out onto a patio leading out to the garden.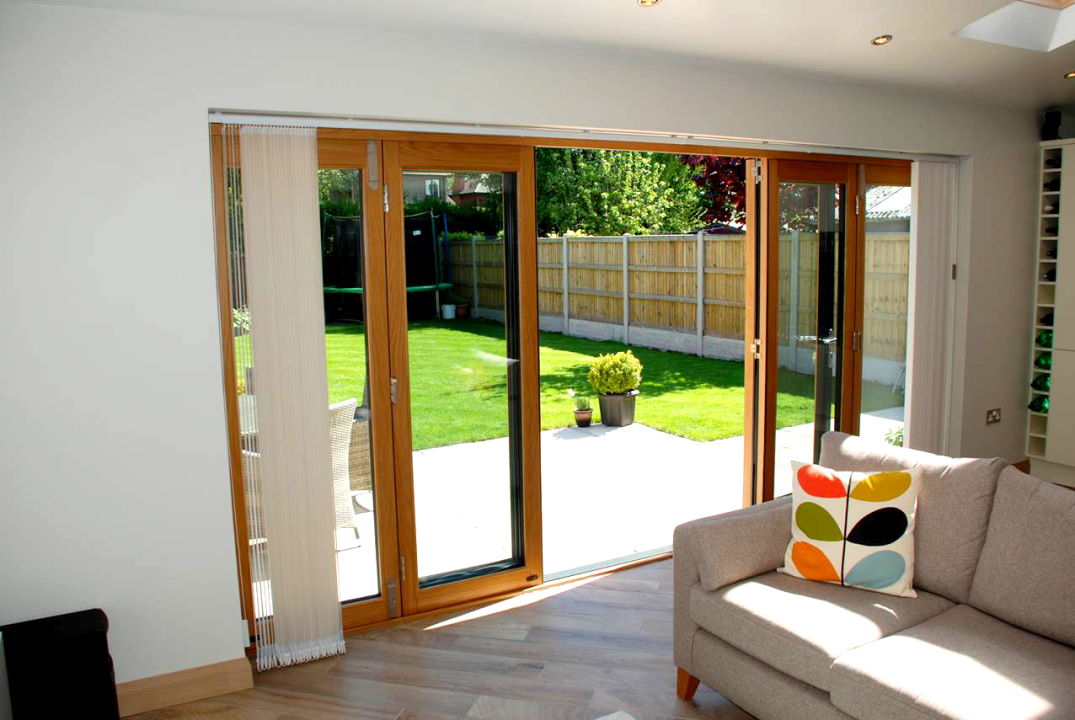 With the doors replacing a large section of the external wall Chris was keen to make sure they were fit for purpose.
"I was really concerned about the potential heat loss with such a large area of glass but I really needed have not worried at all. The Ultra range is triple glazed and throughout the winter we had no drafts or loss of warmth – the doors have been brilliant and I love them," says Chris who lives with his wife and two children in Cheshire.
Chris was also concerned about the maintenance the doors may require, especially as they were external ones. "The great thing about the Ultra range is that they are aluminium on the outside and wood on the inside. That means no painting or varnishing for the outside and the inside is in keeping with our wooden floors, so they look fabulous," says Chris.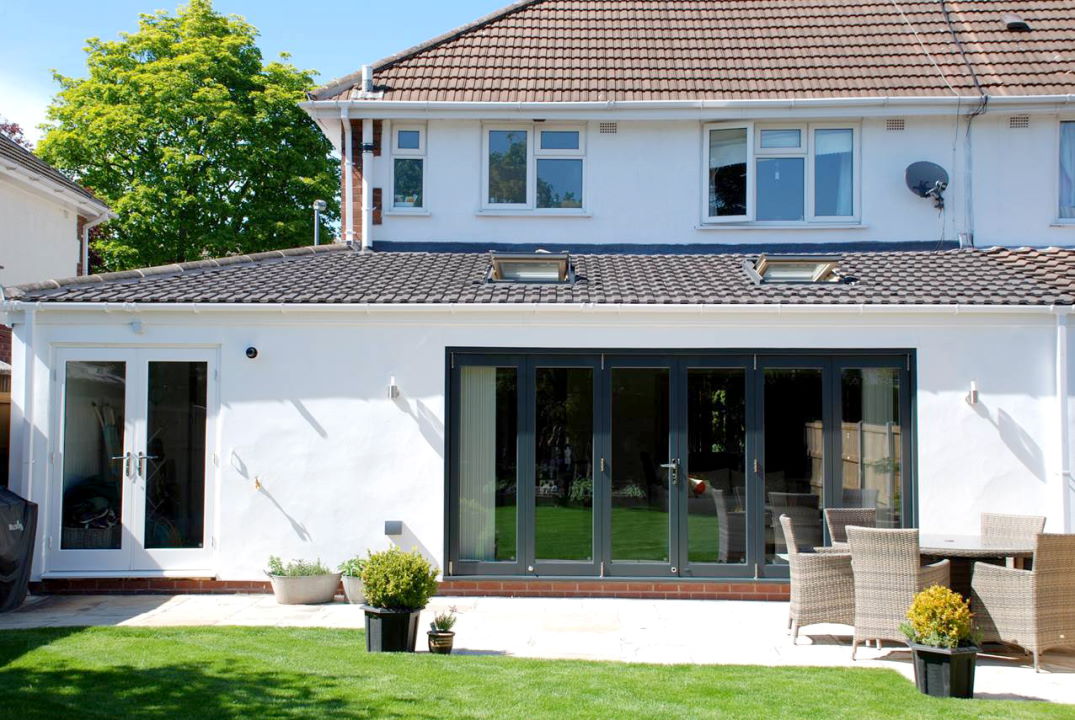 The doors come into their own in the summer, when they can be thrown open to allow easy access to the garden. "The kids love the fact that they can run in and out of the house and because we are very social we have lots of people round for get-togethers. I know it sounds like a cliché but the doors really do bring the inside and outside of the house together when we have friends round. Being able to walk straight out onto the patio from the kitchen and lounge makes for a great atmosphere as everyone is together if they are inside or in the garden. I've recommended the doors to others and I know that some have already bought them – they are perfect," says Chris.