Supreme Bifold Doors create light and space between the house and garden
Brendan Phelan and his fiancée love their converted Edwardian flat in Streatham, south London so much so that when they found out they were expecting their second child they decided the best thing to do was expand the property out into the garden.
The plan was to create a new lounge and bedroom, both of which would look out onto the relatively large garden that receives the afternoon sun. Being very conscious of the modern and stylish appearance they both wanted, the couple started looking at bi-fold doors and in particular at ones with crisp clean lines and contemporary finishes to complete the 40 square metres of additional living space they created in the summer of 2014.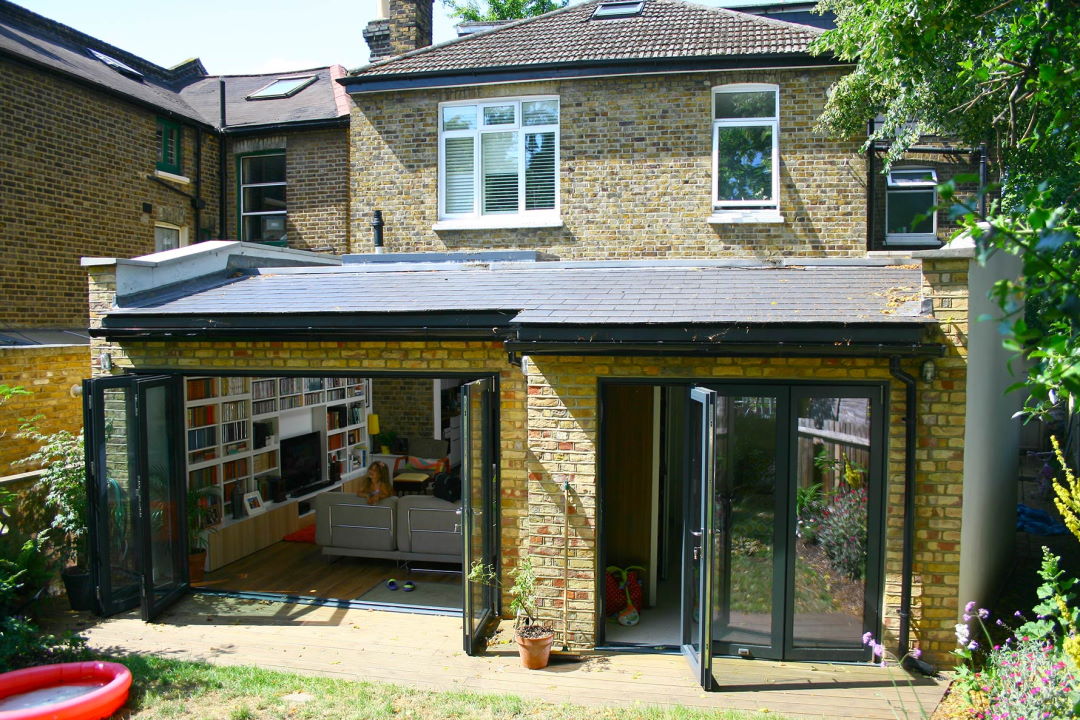 "We looked at a number of suppliers before we settled on Vufold. The first ones we spoke to messed us about a lot what with delays and one thing and another. We then saw the adverts for Vufold and really liked the look of the Supreme range with its smart grey aluminium. We thought the colours would work really well against the Edwardian brickwork of the house but it's the way they could really open up the house that attracted us to them," says Brendan.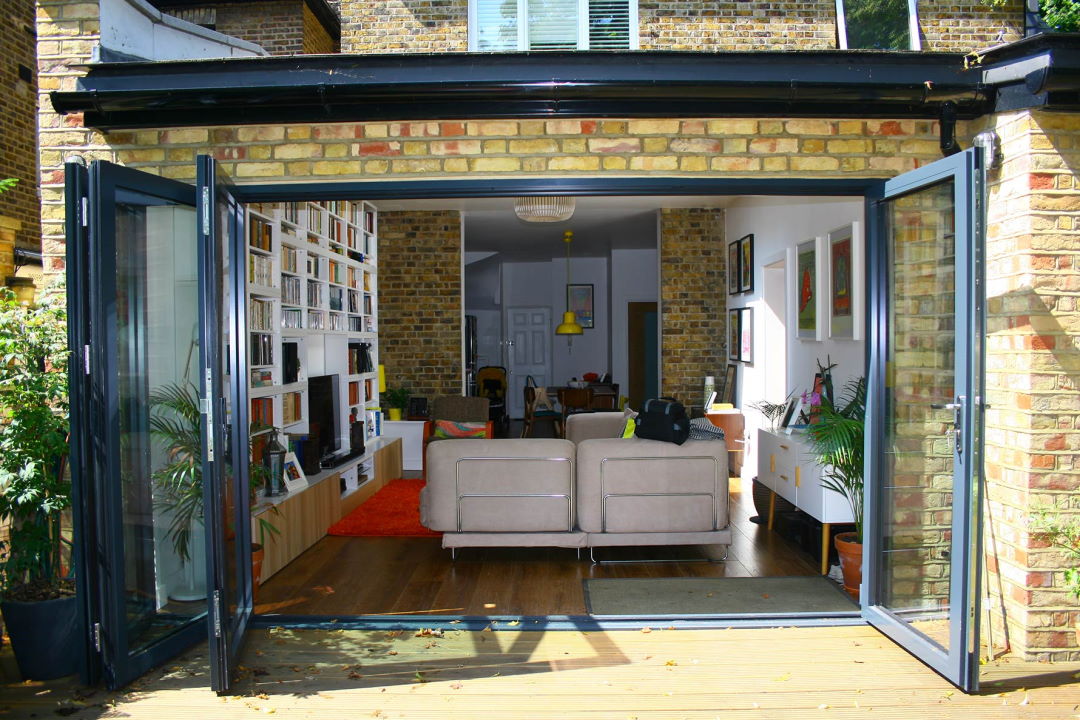 To create a consistent look to the new extension, the couple ordered a 3.6 metre four door set for the lounge and a 2.1 metre three door set of Supreme bi-folding doors for what would become their bedroom.
"Our previous house was quite small and we set our hearts on being able to make the most of the garden, especially with our two young ones running around. With the doors closed or fully open we can see the garden from anywhere in the house now. The kids love the fact that they can run inside and out with no hindrance and we can see them at all times. All of our friends comment on how great the doors look every time they come round," says Brendan.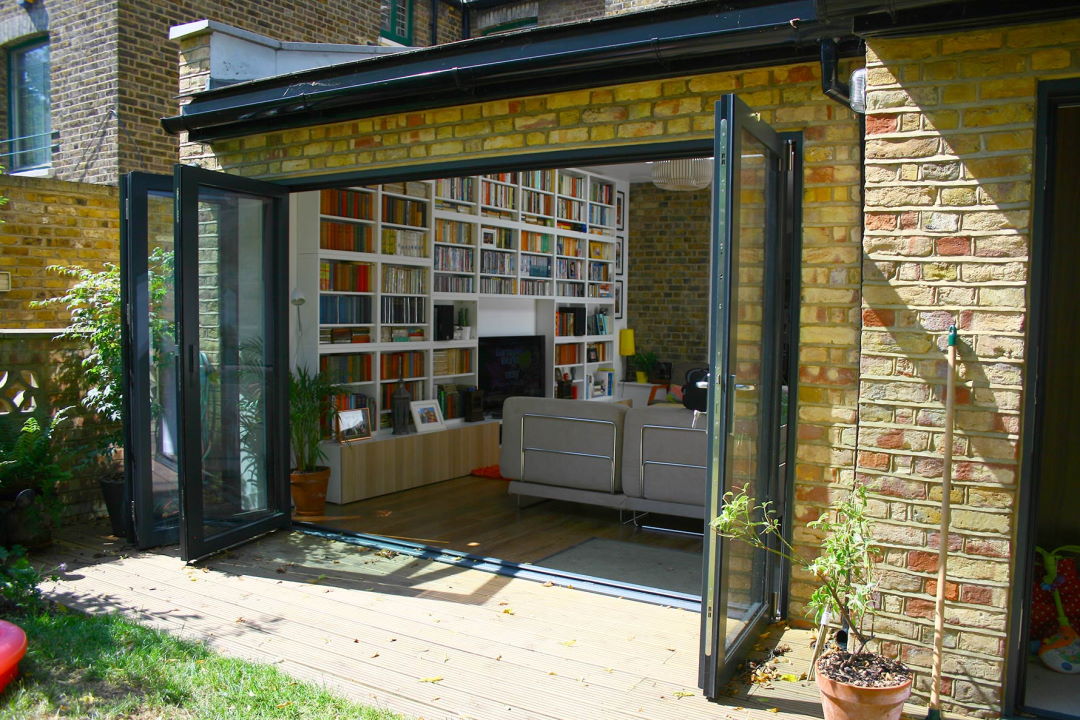 When families start growing they are often faced with a choice as to whether they exchange or extend – Brendan is in no doubt as to whether or not they made the right decision. "Having the Vufold bi-fold doors installed did everything we wanted to and more. The service we got from start to finish was first-rate, the doors are the high quality we were looking for, they look fantastic and we've not had a problem with them come rain or shine. From our point of view it was the right decision and a really good investment," says Brendan.