---
It's probably fair to say that most people install bifolding doors as part of a renovation or building design that is focussed on the aesthetics the homeowners want to achieve.
While that was clearly a major part of why Karen and her husband wanted to install internal bifold doors in the end-terrace house they had called home for seven years, there was also a very specific and significant reason that Vufold's Inspire range of doors were perfect for them.
When the couple and their two sons moved into their new home in Audenshaw, it came with a number of bolt-on additions that really did the house, and Karen, no favours at all, as Karen explains.
---
"The back of the house had clearly had a series of improvements done, with first patio doors leading out to the garden and then a conservatory added through which the patio doors gave access. There were two elements that needed changing in order for it to be right for us. Firstly, it needed personalizing to our taste, which we started on two years ago when we had a new roof put on the conservatory. Secondly, the doors had to be changed to make the conservatory accessible for me in my powered wheelchair, as the patio doors were too narrow for me to get through."
---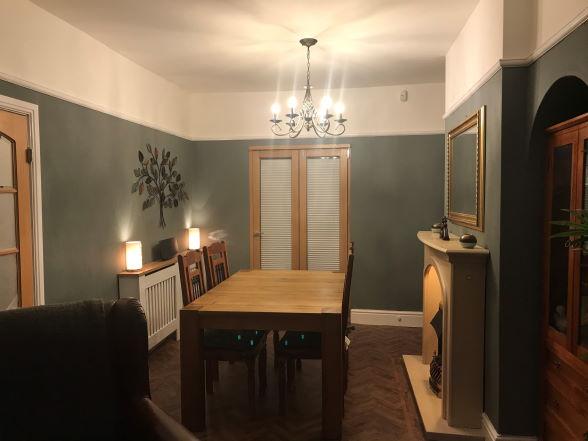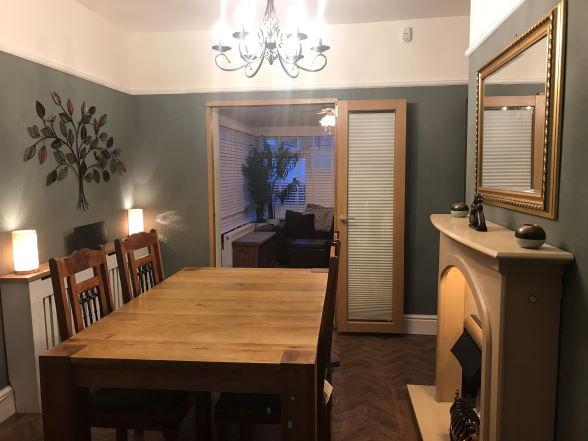 ---
For years the conservatory had been used as a dumping ground, a sort of substitute shed where things were stored or just put out of the way. To hide the less than attractive sight, Karen had curtains put up to cover the patio doors. At one point, their son did use the conservatory as a gaming room, but that was as much use as it got as part of the living quarters.
The couple looked at a number of solutions in respect of the door opening, but nothing seemed to answer the problem.
---
"The doors we looked at either slid open or only folded back part way, leaving the doors jutting out into either the conservatory or the lounge. Neither of these options gave me enough space to get my chair through, but once I saw the Vufold bifolding doors, I knew I had found the perfect solution for us" says Karen.
---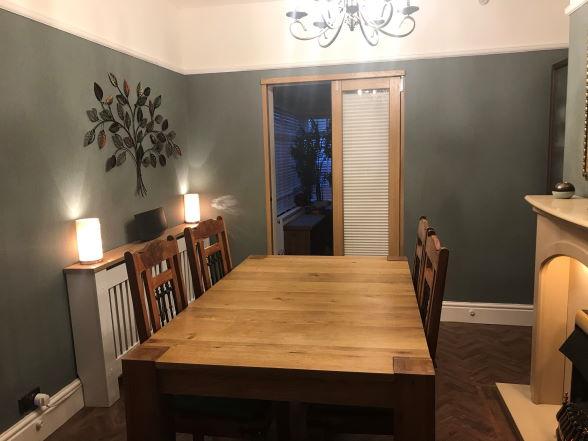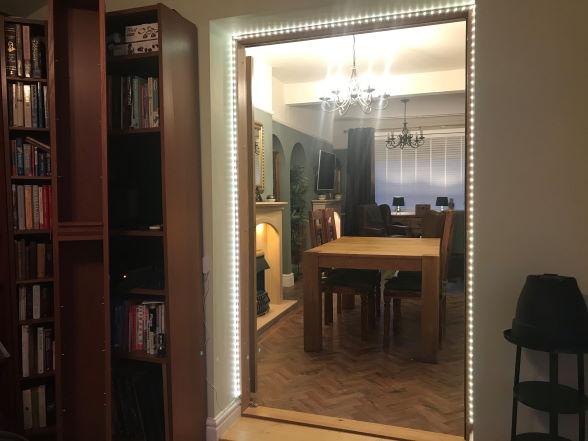 ---
Karen was not the only person to be impressed by Vufold's internal doors, her builder was too.
---
"I did not want to risk ordering online for something with potential installation difficulties, so I rang Vufold and asked how easy would it be for my builder to install the doors? I was really impressed with the answers they gave to my questions and how willing they were to talk to my builder, which they did have to do over one little issue which was quickly sorted out. My builder had never heard of Vufold and was pleasantly shocked at how well the doors were presented when they arrived, with each part clearly labelled and easily identified in the instructions. He said that they had made his job so much easier," says Karen.
---
"I can't believe the difference having the Vufold doors has made. We used to have something that we tried to hide; we now have a fabulous addition to our living space that brings pleasure to us all. I have clear and easy access in and out of the conservatory. Vufold was definitely the right choice for us. The doors are solid, run smoothly and look great – they are just perfect," says Karen.
---
NEED HELP WITH A PROJECT?
GET £50 IF WE PUBLISH YOUR PROJECT