---
Sometimes it takes a little kick to get that particular renovation project underway, even when you have been wanting to do it for some time – sometimes, that kick can feel a bit painful, but when the results turn up trumps, all the pain can be well worth it – as Jenny Ferguson and her husband found out.
---
"We had been wanting to knock through from our lounge to the kitchen for some time, but I guess we just kept putting it off. Then we had a water leak upstairs which ran down the wall we planned to knock down and we thought, well, we may as well get on with it now – so we did," says Jenny.
---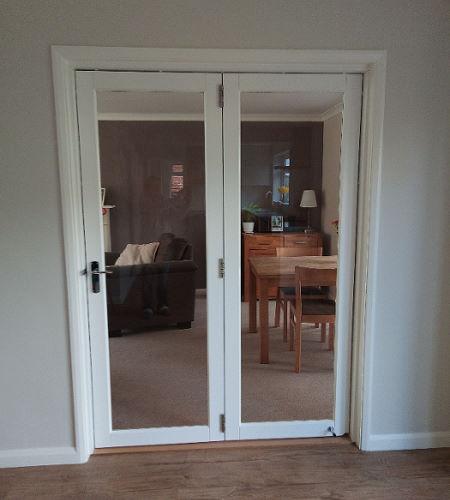 ---
The couple did not want to knock the whole wall out as they wanted to have the option of two distinct spaces that could be combined into one when it suited them. Hours of searching on Google produced no results, mainly because they were clear about what they wanted and none of the suppliers they had found came close. Then they found Vufold.
---
"When we looked at Vufold's Inspire range we knew we had found what we wanted. They were the perfect size and colour and had the functionality that suited our home. The simple truth is that the Vufold doors were the only brand we found with door panels folded right back against the lounge wall, completely out of the way, thus maximising the opening space. With the other brands we looked at, although they folded back as you would expect, they still protruded out into the room, which not only looked a bit clunky, but also took up some of the width we were trying to create," says Jenny.
---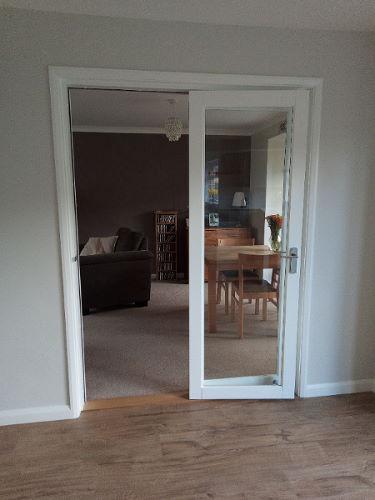 ---
The next step was to get in touch with Vufold and talk about the order. When the couple got in touch with the showroom they were as impressed with the service as they had been by the obvious high standards of craftsmanship they had seen on the Vufold website.
---
"We instantly got a good vibe from the people who dealt with us, which we feel is really important. They put a lot of things in place to make sure we felt safe and secure in buying from them during these testing times," says Jenny.
---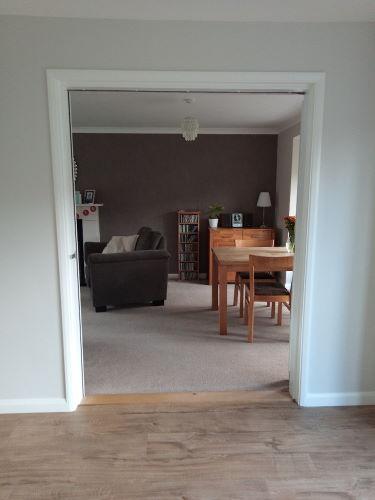 ---
"We were really pleased with the way Vufold worked with our builders to make sure they had all the information they needed to do a good job, which they very much did. We now have a set of doors that are so much more than that. They provide us with versatility in that we now have so many ways in which we can use the lounge and kitchen areas. The sound proofing is great, and the doors even stop the smell of cooking curry coming into the lounge when we close them.
---
"We are not planning on moving any time soon, but if we do and we need bifold doors, then we will definitely be using Vufold again," says Jenny.
---
NEED HELP WITH A PROJECT?
GET £50 IF WE PUBLISH YOUR PROJECT