---
In 2011 Barry Jessel and his family moved into a 1930's semi-detached house in Witney, Oxfordshire knowing that it needed a fair bit of TLC (tender loving care) to get it looking how they planned.
The previous owners had knocked through the downstairs living room to the dining room and added a new kitchen at the back of the house. This created a very long space which they then divided by inserting patio two doors between the living room and the kitchen. Barry and his wife set about turning the house into their dream home.
"We carried out a fair amount of cosmetic improvements to the house before we set about tackling the larger job of addressing the long space that we had inherited downstairs.
"The patio doors were in the middle of the original existing back wall of the house and basically split the area without adding anything to how we could use the space. We wanted to have a far more flexible approach to the downstairs so started planning how we needed it to look and work."
---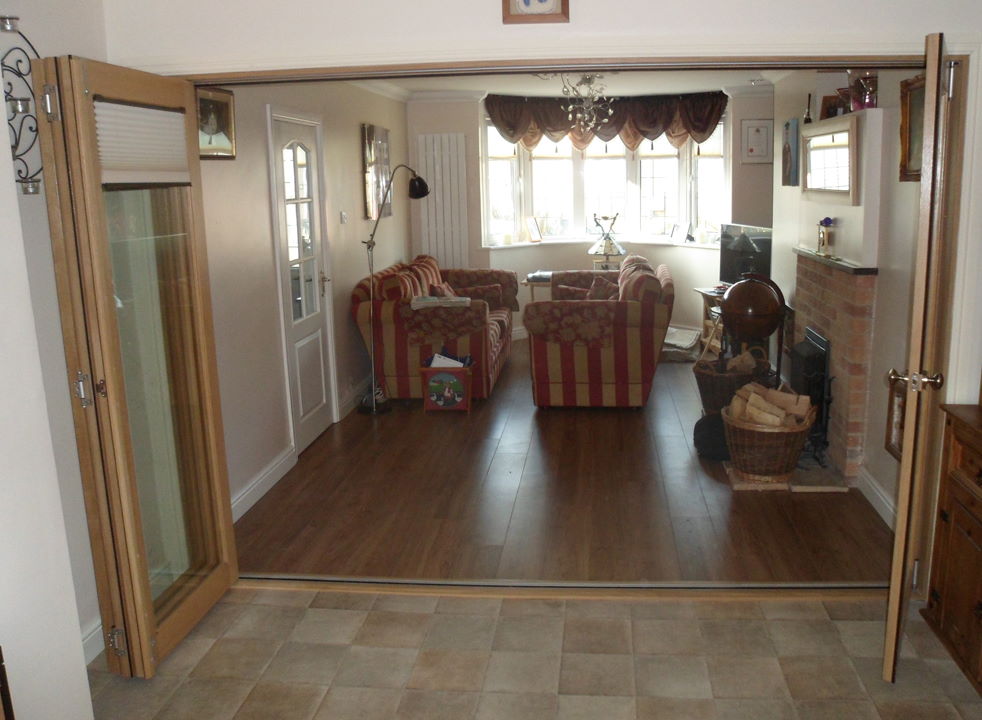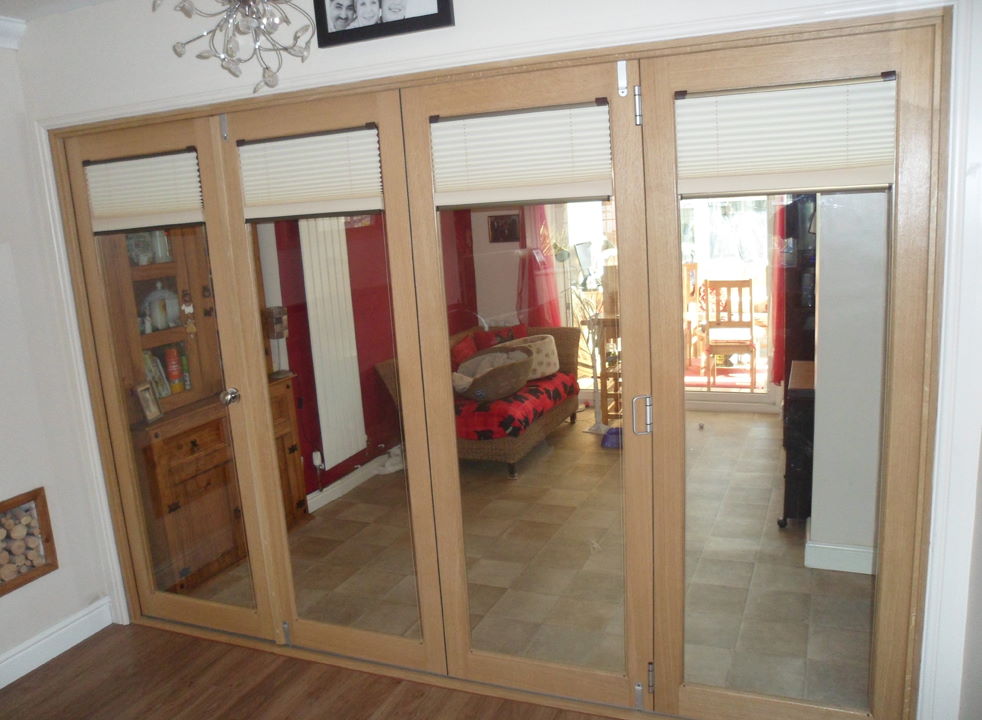 ---
Following a conversation with a former colleague at work, Barry was directed towards Vufold as a supplier.
"My workmate had installed external Vufold doors in his house and said they were amazing quality and superbly constructed. We are both engineers so we know what we are talking about on that front. My wife, Debbie and I looked at the doors online and really liked the look of the Finesse range so went ahead and placed our order."
---
Instead of doing the installation himself, which he now says he could have done easily but did not have the time, Barry commissioned a registered builder and carpenter to take out the patio doors, knock out the remaining wall and install the 3 metre Finesse Bifold four door set to separate the kitchen diner from the living room.
"Another friend of mine had used an unregistered builder to install some similar very expensive doors and they made a bad job of them, resulting in the guarantee and cover being invalid on the doors. I did not want to risk that so used approved people even though the Vufold instructions are very easy to follow.
---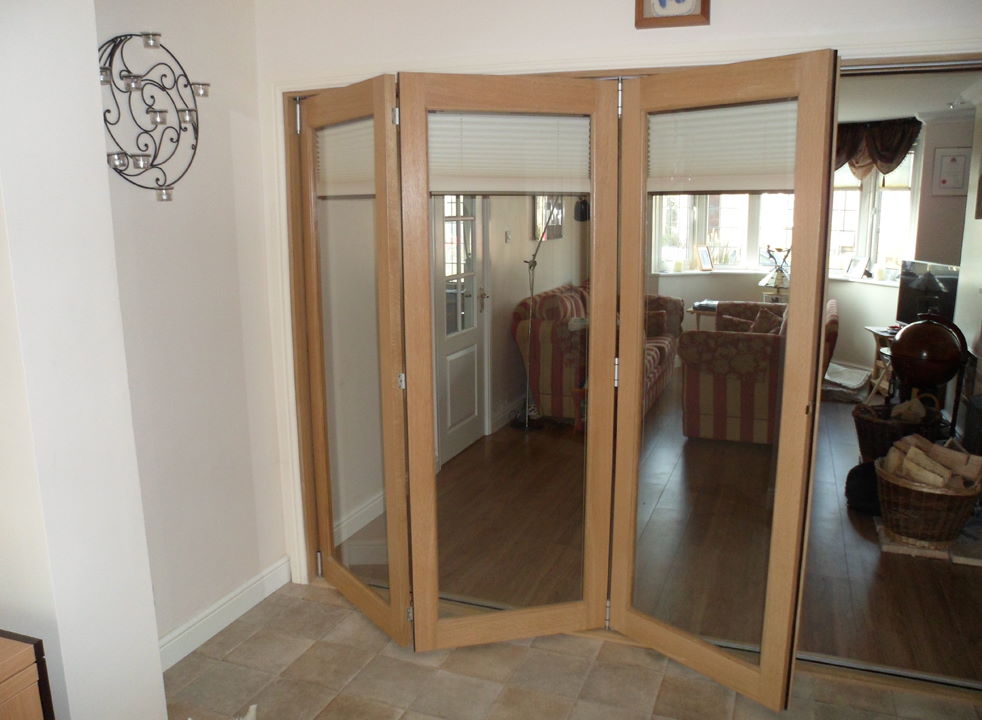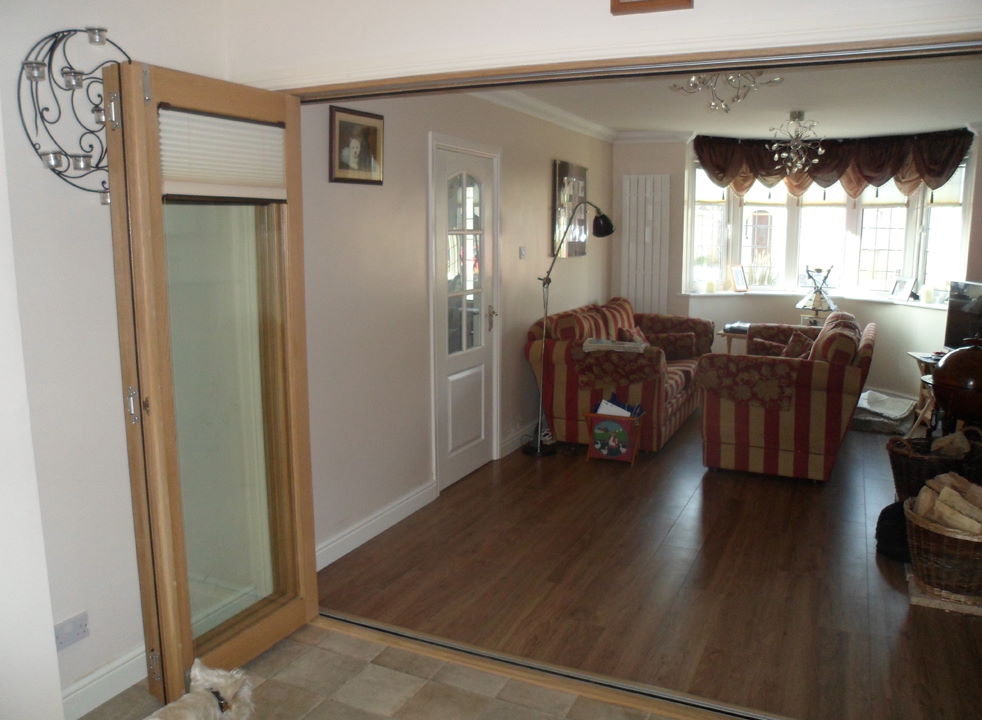 ---
"We are so glad we chose the Vufold bi-fold doors as they have totally changed the way downstairs looks and works. When we have friends round or family gatherings such as at Christmas, we simply open the doors and push them back to the wall. The result is a massive space that runs from the front of the house to the back garden. If we want separate spaces, we simply close the doors to create two large spaces with the glass on the Finesse doors allowing light through to both. We love our doors, they are fantastic and the build quality is reflected in the way that they open with just the push of one finger. I would wholeheartedly recommend Vufold as a company and this particular style of Bi-Fold doors to anyone considering making similar improvements to their home."
---