---
When Ted and Siobhan Smith talked to their builder about plans for their extension, it became clear that they were setting themselves something of a challenge. The new kitchen extension was to be built at the back of their detached Victorian Villa in Spondon, Derbyshire, nothing unusual there, but they wanted bi-fold doors that did not detract from the character of the house and they needed to have the quality look and feel that Siobhan believes aluminium ones do not provide.
"We spent a lot of time searching online and looking at different suppliers and their doors, then we came across the Vufold website and the Master range, which very much looked the part. The prices were very reasonable for a product that looks like it should cost more, and then we checked out the testimonials from existing customers and were really impressed by what people had said, so we gave them a call to talk things through."
---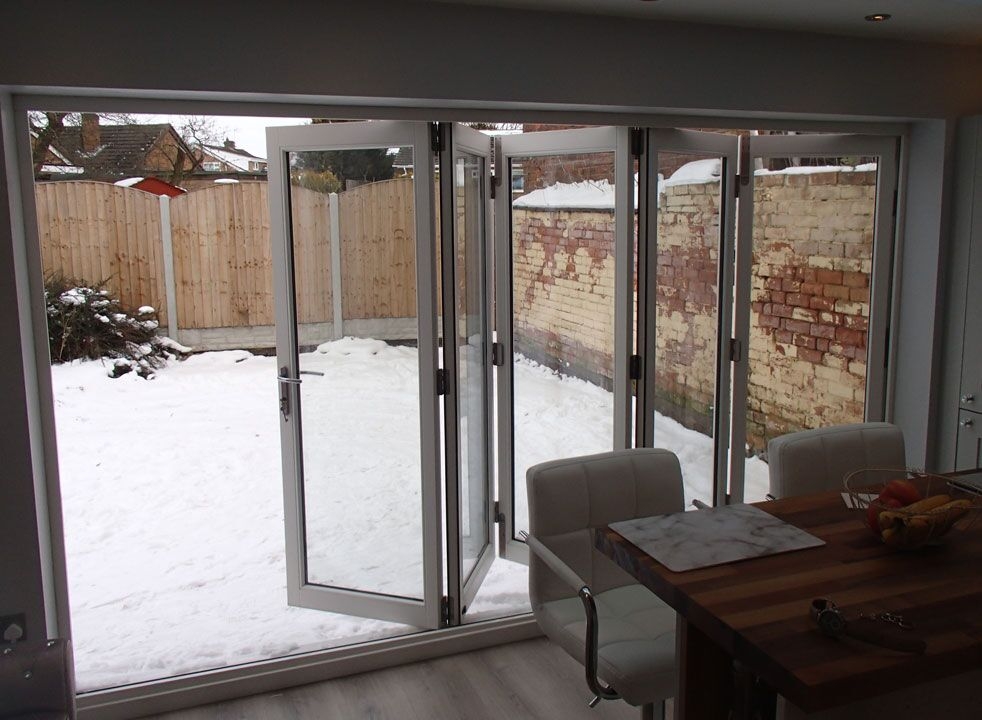 ---
The couple always had bi-fold doors in mind when planning the extension. Getting light into the extended space was going to be a critical factor in making the new kitchen and breakfast-bar area look and feel how they wanted. With the kitchen being on the north-facing side of the property, large panes of glass in the doors would solve the problem of light enhancement for the couple. For Siobhan in particular, the aesthetics of the doors was critical as she wanted something that complemented the house, had lots of glass to allow the light in but did not look "too modern."
"What really helped us choose Vufold's doors, was seeing all the real customer homes on the website. It's fine for a salesperson to turn up with a brochure or even a video to try and impress you, but nothing is better than seeing the doors actually in place, in someone's home. It allows you to imagine how they will look in your property, and then you have the case studies where people explain how and why they chose Vufold and all the help you get, not to mention the quality of the doors."
---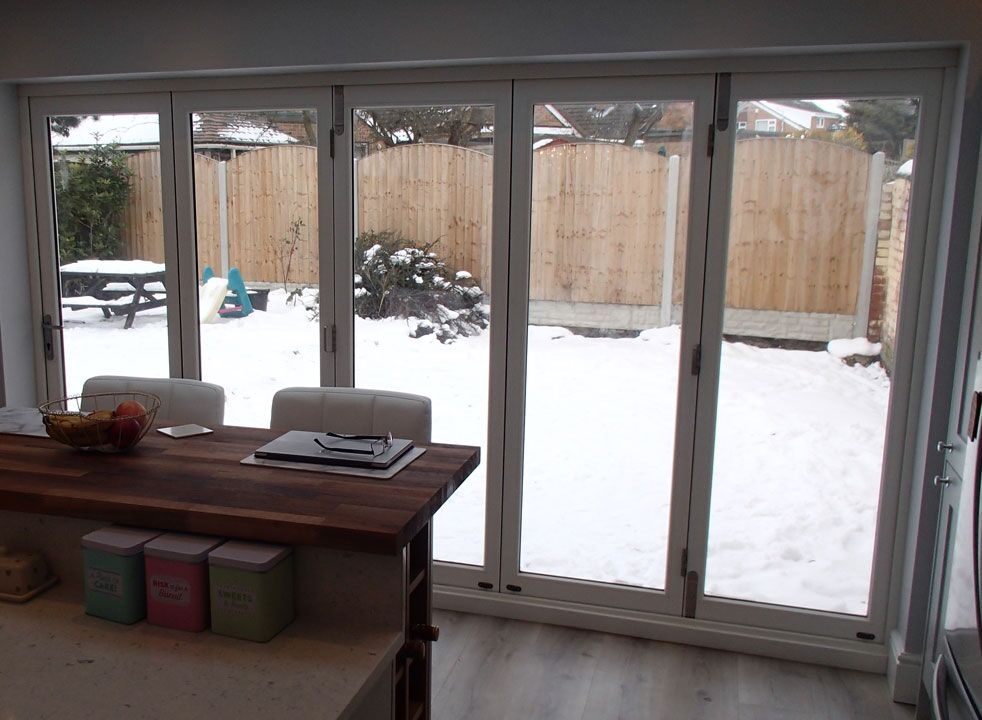 ---
Siobhan and Ted were not the only ones to be impressed by the quality of Vufold's manufacturing of the Master range – their builder was as well.
"We knew we loved the doors when we looked at them because they are beautiful, but we never expected our builder to be quite so taken with them. The quality of the finishing and construction impressed him so much that he said he would be having them in his own home and that he would be recommending them to his customers in future. I can't say I can blame him, as I would advise anyone looking for bi-fold doors to go to Vufold."
---