---
We always love to hear from a happy customer, and we were delighted when Laura Druce gave us such wonderful feedback on the bi-fold doors she had recently purchased from us.
Laura selected 1800mm wooden bifold doors to complete the renovation project she was undertaking on her first floor Victorian flat in North London. The aim was to connect her newly extended kitchen to a brand new external balcony with bi-fold doors. 
Laura's prime reason for choosing bi-folds was because she wanted to maximise space and light in the flat and make the most of the views over the trees and across the city. Selecting doors that neatly opened out onto the balcony also helped add to the feeling of space in the newly extended room. 
---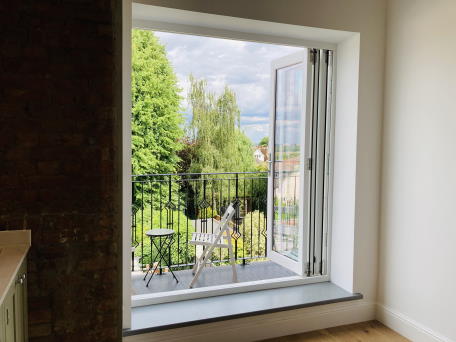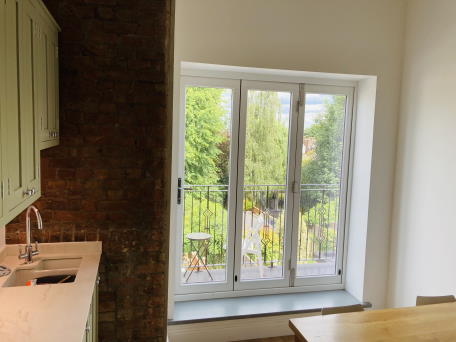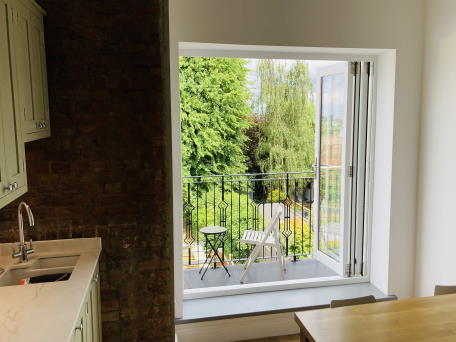 ---
It was important that the finish of the bi-folds matched the wooden windows that were already in place in the property and Laura was happy that the new doors were in-keeping with the overall look. She was also pleased with the quality, as she commented: 
"Great quality product, sturdy but slim frames, maximum light through the door windows and easy foldable mechanism."
---
When asked if she would recommend the product to other customers she said:
"Yes, I'd happily recommend the product.  I'm very pleased with my new bifold doors from Vufold.  I've used them every day since they've been installed and they are beautiful to look at, smooth and sleek to open and shut and they bring the outside world into my kitchen.  Every morning, when I wander into the kitchen, it makes me so happy to have that view to look at through my new doors!"
---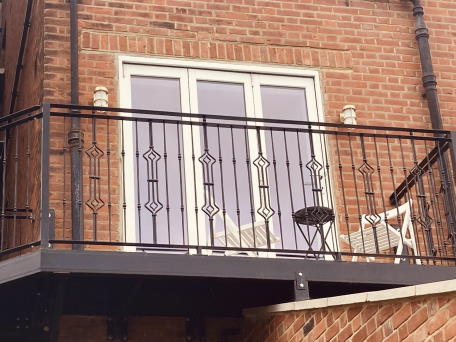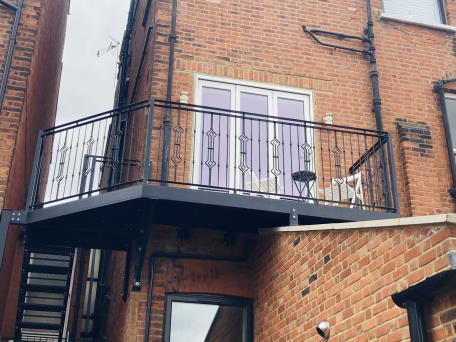 ---
Laura gave us five star ratings across all areas of our survey, and when asked if she could comment on her experience of working with us she said:
"Perfect. 10/10 throughout the whole process."
Thank you Laura, it has been a pleasure doing business with you!