---
When it comes to getting a job done, teamwork is essential. Kirstie and Andy Womack from Dewsbury found that adding Vufold to their team was the perfect solution when they replaced their old "ugly" patio doors with new bi-folding ones. The couple have lived in their three-bedroom detached house since it was built in 2007. When they moved in, it came with a set of plain patio doors that separated the living room from the conservatory.
---
"We never really liked the patio doors, but we put up with them until we decided to carry out some renovations that included taking a wall out to utilise the old dining room as part of an extended kitchen. That would mean that those ugly doors would be even more prominent. We planned to replace them with something that would give us added security, allow us to close off the cold conservatory in winter and provide a large open space in summer. Bi-folding doors were our first choice, so Andy started looking online for a supplier," says Kirstie
---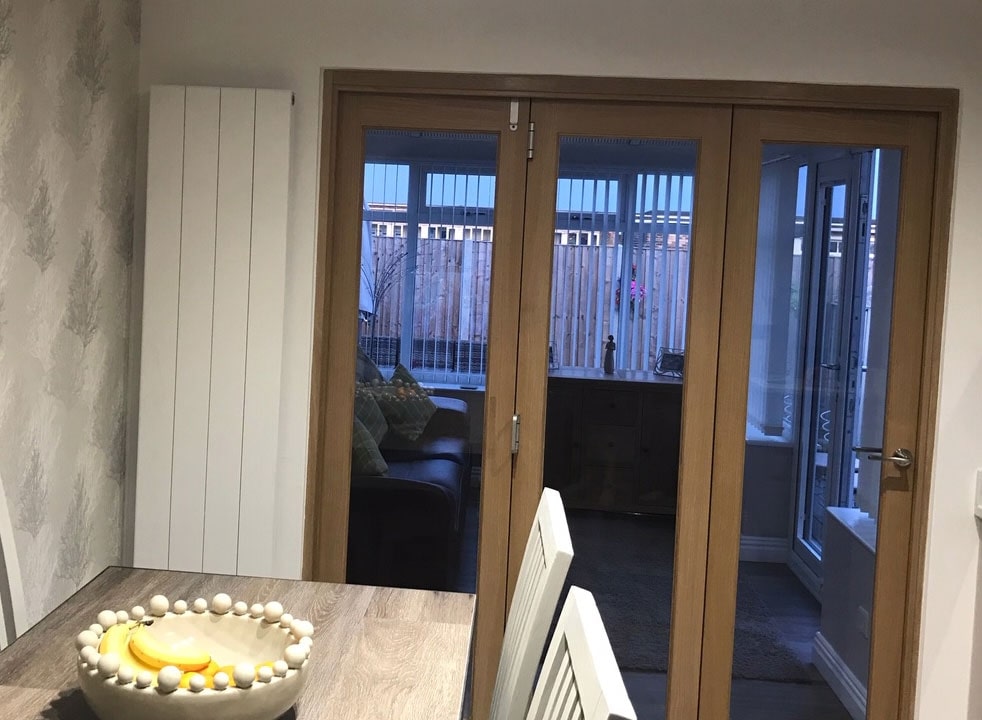 ---
The couple did some research and contacted another bifold door company, but they did not provide internal doors and tried to sell them a set of aluminium external ones instead. That did not meet with their approval, neither did it solve the problem of getting rid of the step that sat between the conservatory and the dining room.
---
"Our son has special needs, which is why we wanted to make the floor smooth with no tripping hazards. We knew you could get doors that hung from the ceiling, but we struggled to find them. I then found the Vufold website and the Finesse internal bifold doors, which looked good to me. I sent Andy some photos asking if he thought they were any good and he replied "wow, well done you". I was really chuffed with my find," says Kirstie.
---
Andy then took over all the measuring, ordering and liaising with Vufold. He sent them a series of questions by email, which were answered the same day. That led to more questions, which Josh at Vufold responded to by return. At the time, the Womacks were not quite ready to take delivery of the doors but Josh told them not to worry, as he would put the order on hold until they had made up their minds on the finish they wanted.
---
"We were torn between the white and oak finishes. Our worry was that the oak would make the room look dark but when we saw pictures of them in situ in other people's homes, well, they just looked fantastic, so we placed the order and waited for them to arrive," says Kirstie.
---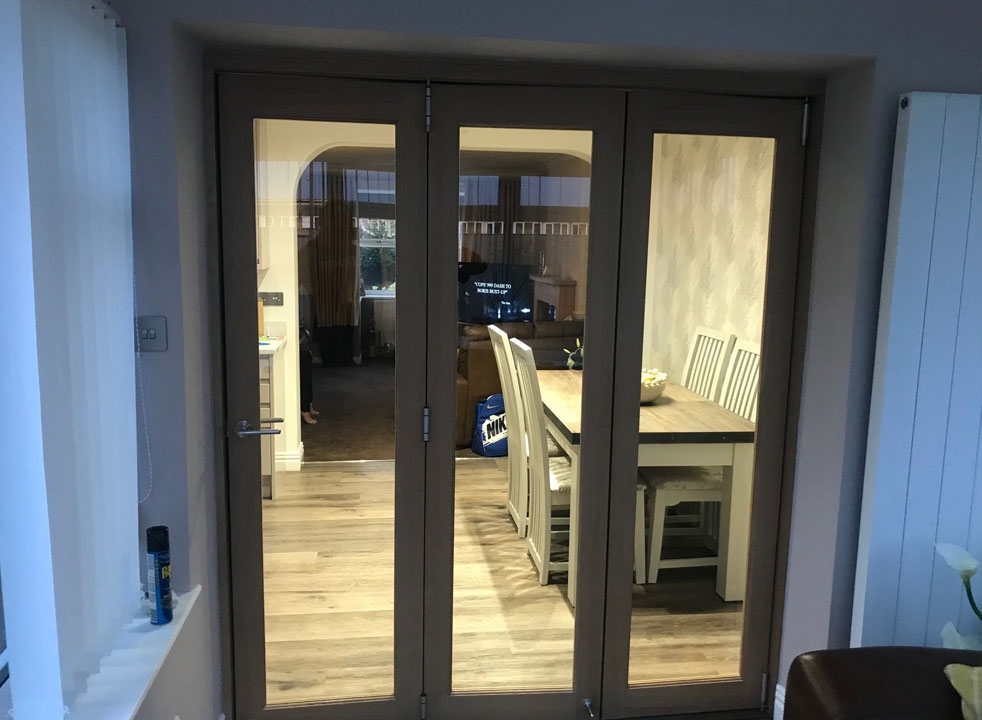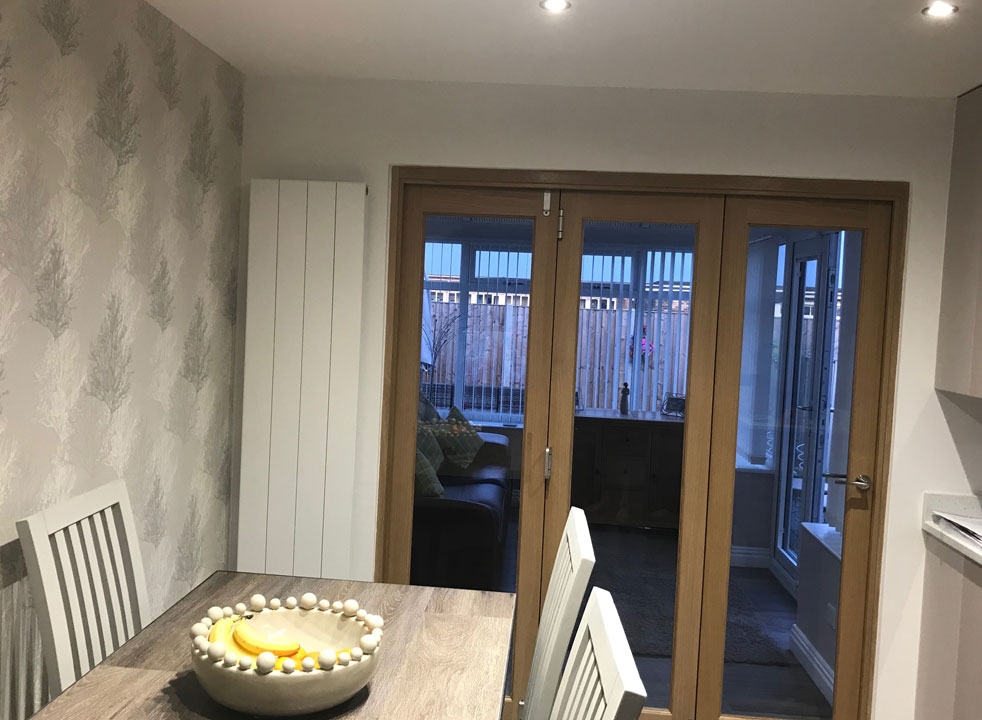 ---
Andy and Katie both have full-time jobs, so the installation work was left in the hands of their local builder. When the doors arrived, the delivery team carried them right into the house and placed them precisely where the builder needed them for installing the next day when the two of them would be out.
---
"We were at work when we got a text from the builder telling us that the doors were in and looked amazing. He was really taken by the quality of the doors, the instructions and the assembly kit. He said he'd never seen anything so good in his life and had taken Vufold's details so he could recommend them to his other customers," says Kirstie.
---
The couple had to wait till they got home to see the finished product and how the doors looked hung in place, as they had not had time to visit the Vufold showroom.
---
"You know how it is when you start a big project like this and things keep going well, you expect something to go wrong – well, it didn't. We got home and were simply stunned by how good the doors looked. We had a brand spanking new kitchen installed at the same time, but the one thing that all our friends comment on is the doors and how good they look. I can now stand anywhere in the house and feel proud of how good it looks. Gone are the ugly patio doors and in their place are fabulous, beautiful Vufold ones that we both love. Right from the word go to the delivery and after-sales call Vufold were amazing – we can't fault them," says Kirstie.