DIYer easily fits his Finesse Internal Bifolds into his kitchen
Kurt Lyall is one of our many customers who enjoy the challenge and satisfaction of completing a DIY project. So when it came to the redesign of the interior of his detached country house in Pulborough, West Sussex he was fairly chomping at the bit.
One of the big problems Kurt was confronted with was that the kitchen faced due north, meaning it got very little natural daylight. On the other side of the house, the south-facing lounge had a large glass fronted wall looking out over the garden.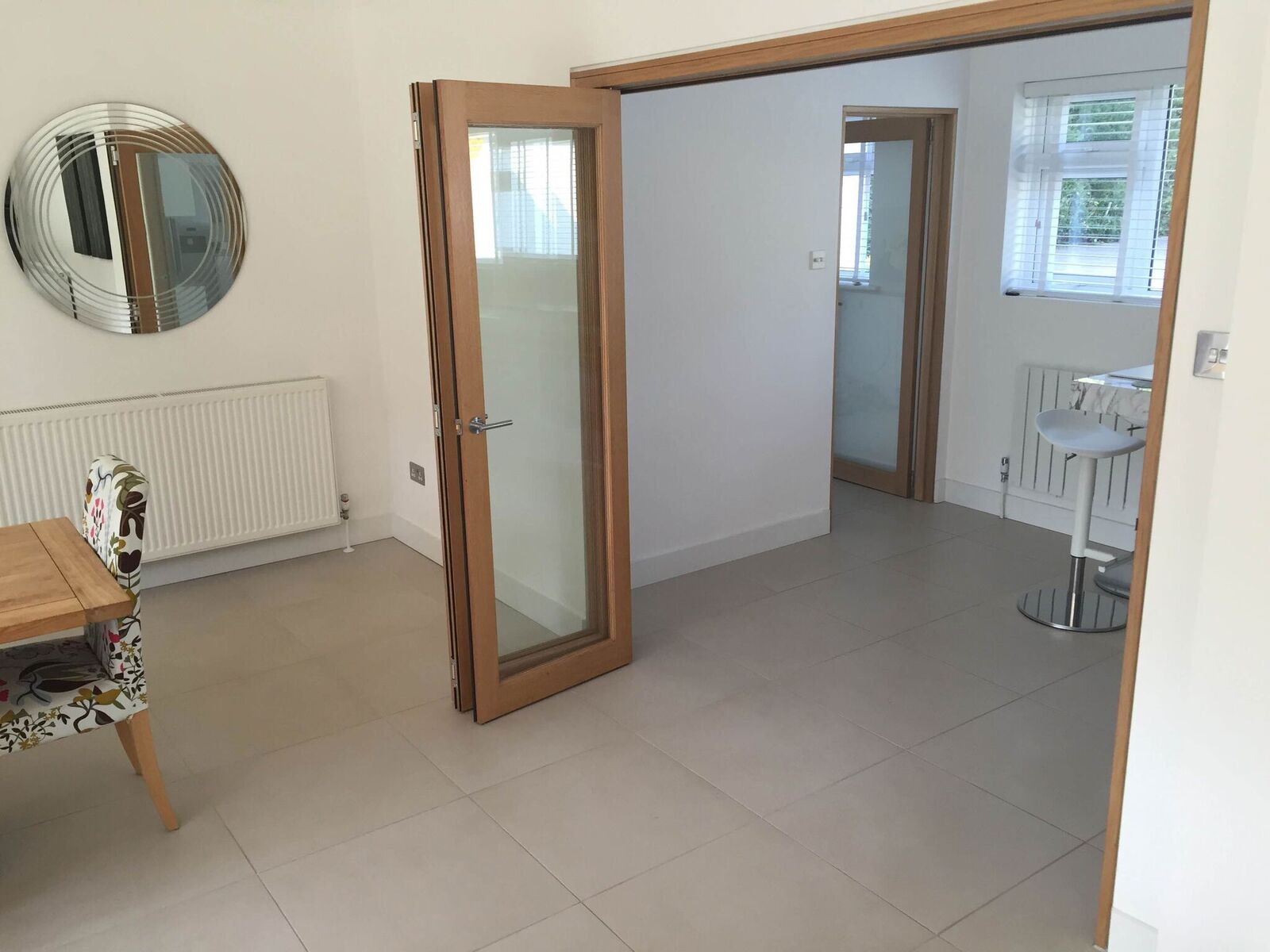 "The solution seemed obvious to me really. If I knocked the dividing wall out, it would allow the light from the lounge to break through into the kitchen. However, what I did not want to do was to end up with a huge open-plan area that could not be separated off when I preferred; that's why I started looking at bi-folding doors and why I eventually ended up on the Vufold website," says Kurt.
Kurt was very impressed with the Vufold website and in particular with the reviews and case studies from others who had installed our doors themselves.
"I'm a fairly decent DIYer, but I needed to have confidence that I could fit the doors myself before I ordered them. Speaking with the people at Vufold I realised that not only would I be capable of doing the job, but that I stood to cut down on a lot of additional costs if I bought their doors. The savings I made from not having to do additional carpentry, thanks to the doors fitting the space perfectly, was quite substantial," says Kurt.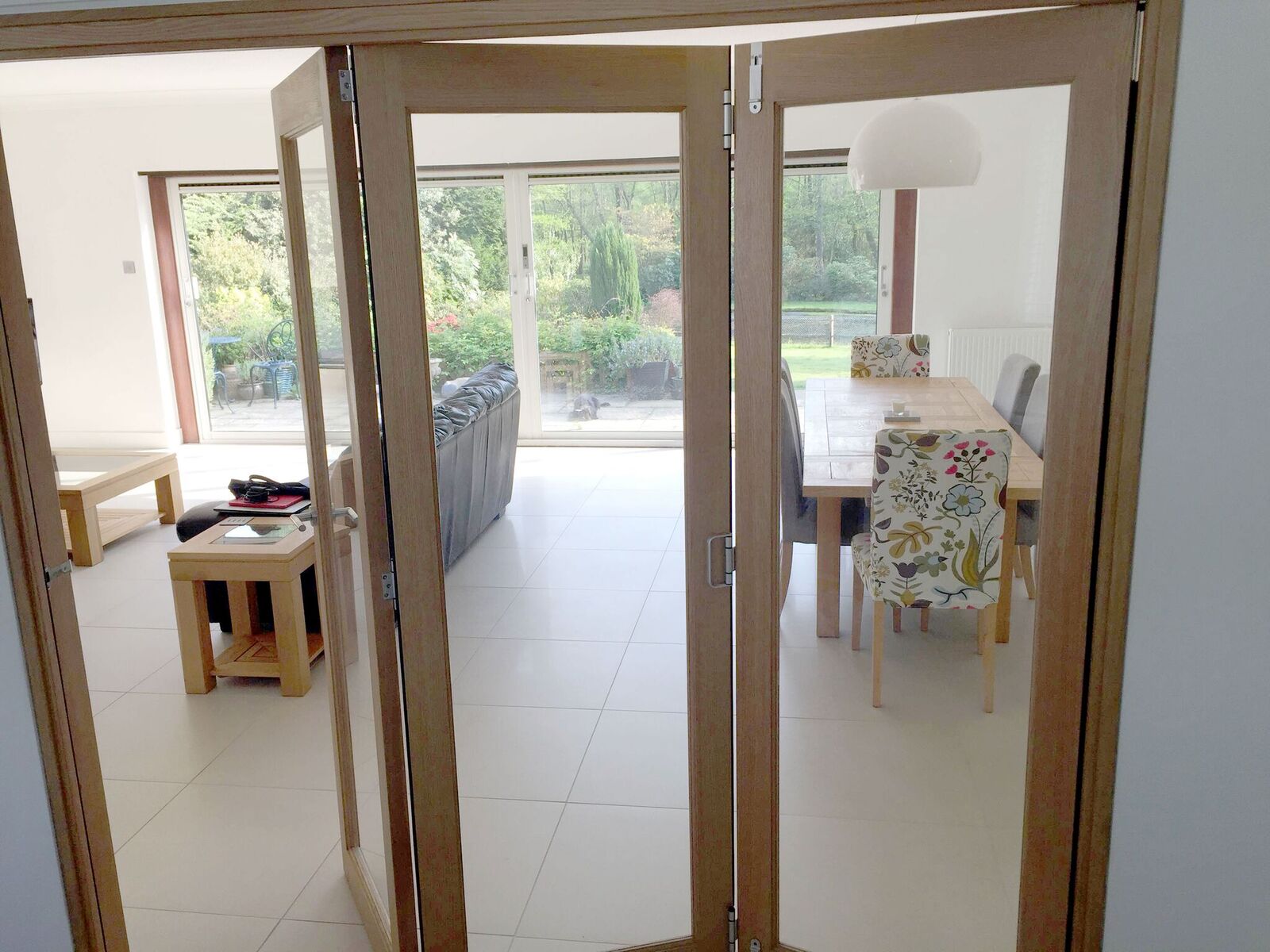 With the wall knocked out and the three-door set of Finesse internal bifold doors ordered, Kurt waited for the delivery day only to be further delighted when it came. "I was super impressed with the instructions and the way the doors are packed to aid installation. The instructions are so easy to follow and with the additional telephone support I received I fitted the set easily. Everyone that visits the house thinks that they have been fitted professionally, which is really rather pleasing," says Kurt.
Kurt installed his bifolding doors in the summer of 2015 and they still look as good today as when he completed the project; "Overall, the great instructions and the high-grade materials used by Vufold made the job easy, but it is the quality of the doors themselves that really stand out. They look superb in my house and do exactly what I wanted in letting the light into the kitchen. The added bonus is that when I close the doors to separate off the lounge, I still get all that light beaming through the glass doors and lighting up the kitchen," says Kurt.