Old Patio Doors replaced with Vufold's Inspire Bifold Doors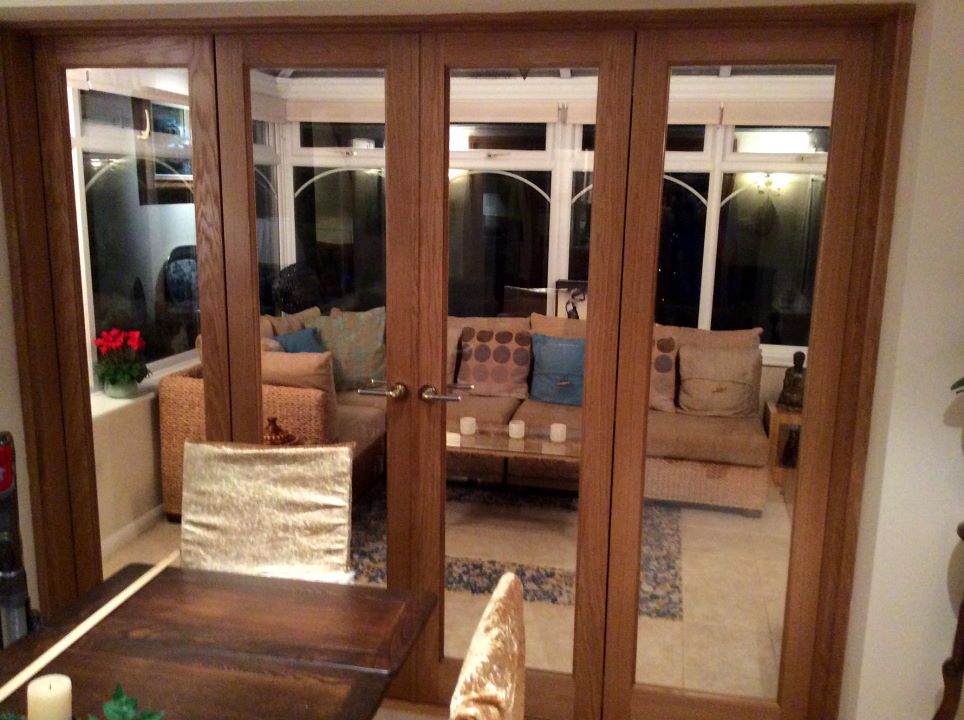 All home renovation projects come with a budget and sometimes it just won't stretch to what you want. That was the case with Carina and Raymond Brackett from Cheshunt in Hertfordshire.
After having a conservatory built onto their semi-detached house a few years ago, they were left with the unsatisfactory sight of the old external patio doors, which once opened up into the garden, now separating their lovely dining room from the conservatory.
"We were never really satisfied with leaving the old-fashioned sliding patio doors in place but we just could not afford to replace them at the time. However, we were determined to do something about it when we could and in 2014 we set about looking for replacements. My husband Raymond is very handy at DIY so we felt confident we could manage the job with the help of a carpenter that Raymond knew – we just needed to find the right doors," says Carina.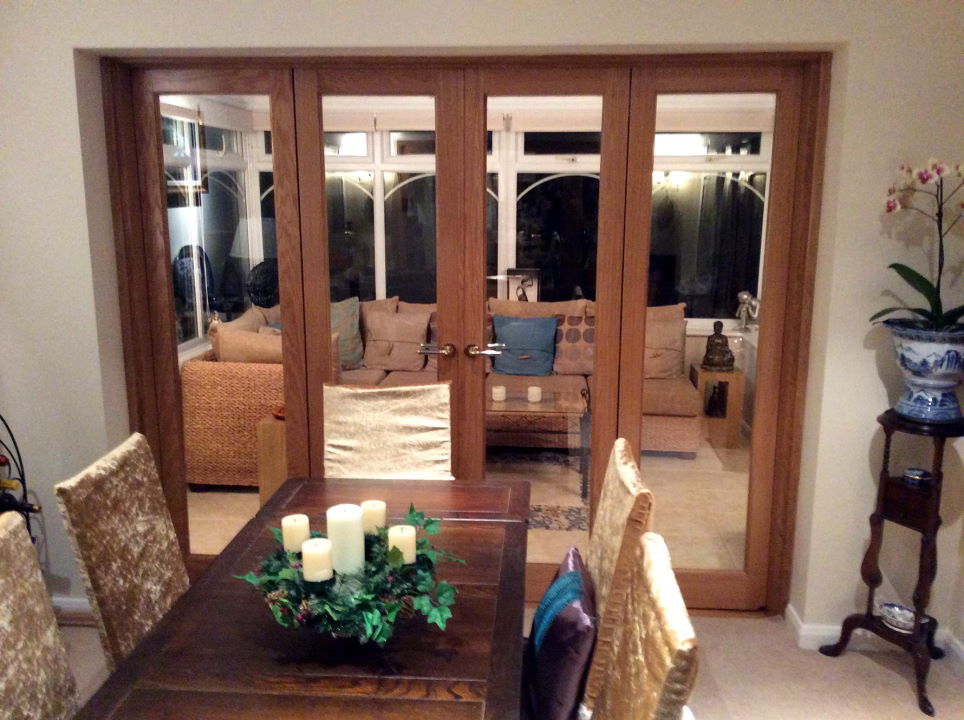 After several unsuccessful trips to major home improvement brand centres the Bracketts, much to their relief, discovered Vufold and its Inspire range of internal bifold room dividing doors.
The space left by the old doors was just too big for any of the ones we looked at in all of the DIY stores: it was so annoying but the Inspire bifold ones were virtually perfect. To be fair, Raymond did have to pack them out a little to make a seamless fit but you cannot tell to look at them. They are a 100% improvement on what we had before," says Carina.
Raymond and his friend set about the project in November and with Christmas just around the corner Carina was keeping her fingers crossed that everything would be complete for the festive season.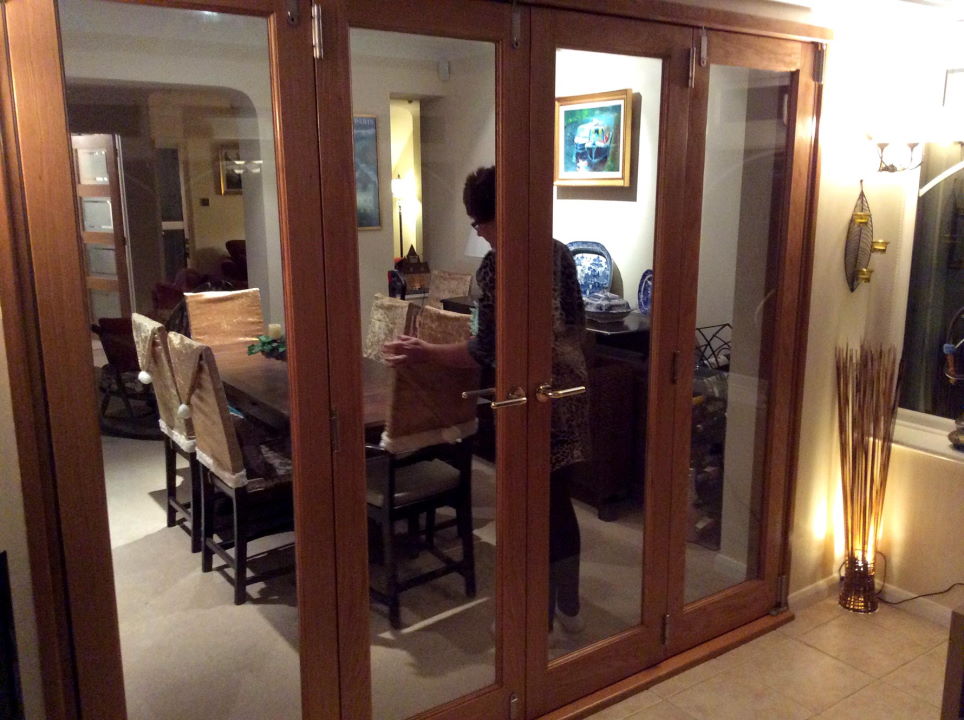 "I needn't have worried as the two of them managed it easily enough. I love the way the new doors look and enjoy the fact that I can open them back to give greater space when I want it. After going through the winter I have to say I've not seen any difference between the insulation from the original external doors to the new internal ones, which is a bonus and shows you the quality of Vufold's. Another plus is the sound insulation. We have a small TV in the conservatory and if it's on and I close the doors you can't hear it in the dining room; we are so happy we decided on the Vufold doors. They may not have been the cheapest but they were worth every penny and more," says Carina.
Before image of the Old-fashioned Patio Sliding Doors