Inspire 1.8M internal folding room divider connecting two rooms
During the working week, Steve Walters from Oldham works as a Service Engineer on Medical Imaging equipment. In his spare time he likes to turn his hand to a range of DIY projects and when he and his wife had an old conservatory taken down and a new sun room built in its place, Steve fancied the job of putting in some internal bi-fold doors to separate it off from the lounge area.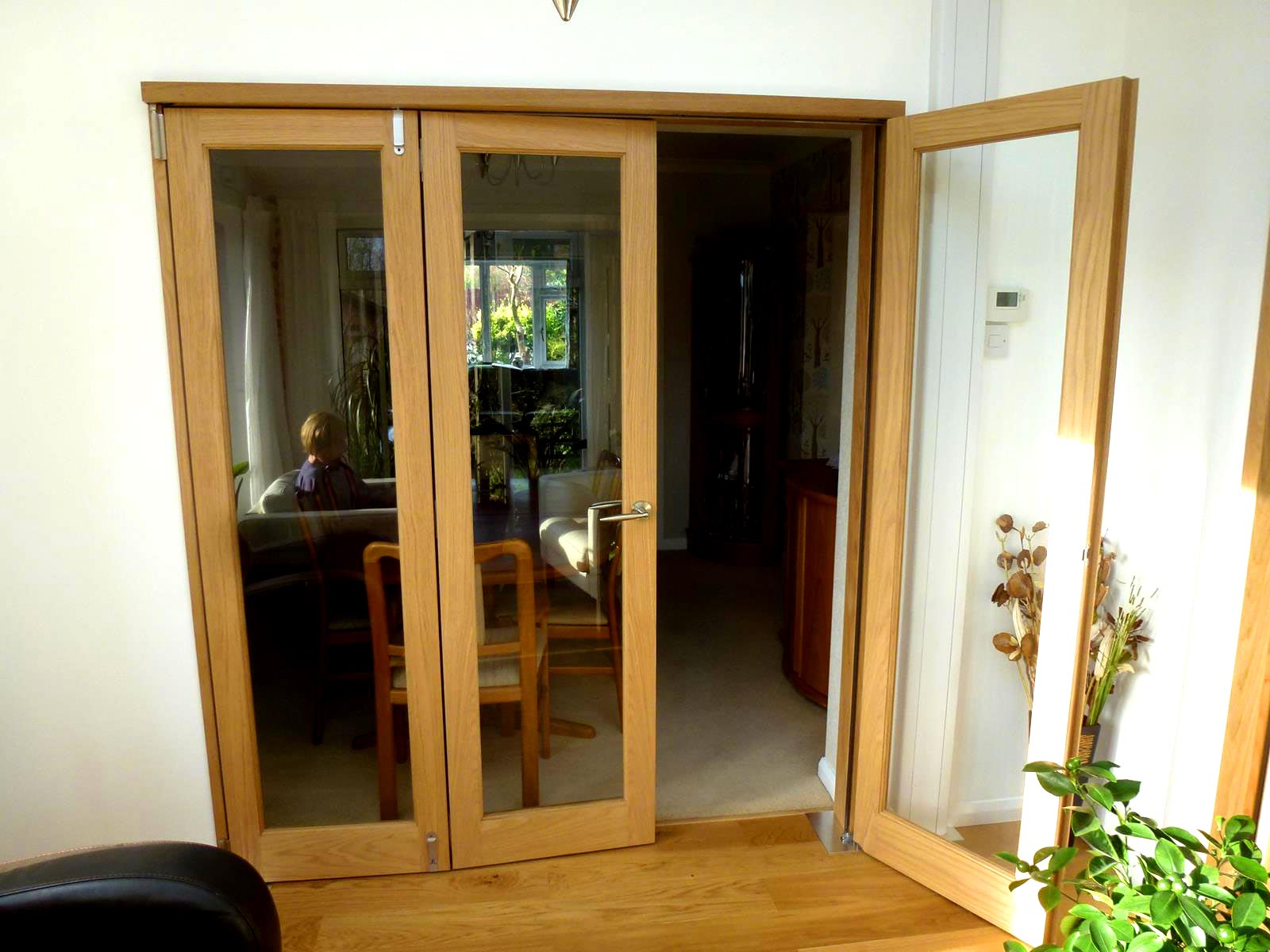 "We looked around for the type and style we wanted but it was only Vufold and its Inspire range that suited us as we wanted ones without a bottom runner so we could walk from one room to the other with no problems. They are also the only ones we could find that fold right back leaving the widest possible gap," says Steve.
Whilst Steve felt capable of taking on the project he did not expect some of the problems fitting the doors to an existing gap would create. "The new doors were to go in a space previously occupied by some UPC external sliding doors, which were taller than the Inspire ones. I had to put in a new lintel and create some special plates to cover the underfloor heating that we have running throughout the downstairs. It was a big challenge but if you were fitting them to an exact space with no added complications or adjustments to make then I think it would be relatively straightforward to hang them if you followed the instructions," says Steve.
A major factor in Steve choosing the Inspire doors was the fact that they have a frame width of 1.79m, which meant it fitted into the existing opening. "Nearly all the other manufacturers of internal folding doors had the frame size just wider than 6 feet which would have caused me real problems," said Steve.
Steve completed the installation just in time for Christmas 2013 and the couple are certainly pleased with the results. "The doors really are excellent, they let lots of light in from the sun room through to the lounge, which was a main consideration for us. The slim frames of the Inspire range mean you get lots of glass to allow the light to pour in, and they expand the look of the living space when you look from either room. They really are ideal," says Steve.