---
Bi-fold doors continue to be a popular choice for homeowners, for both versatility and aesthetics. One of the most common reasons why our customers choose this design of door is to maximise light flow and create a seamless transition between the home and the garden. This was exactly why John Isolda selected Vufold Status Aluminium Bi-folds  for his new lounge/kitchen extension on his semi-detached home in Greater London.
"We were looking to maximise light coming into the kitchen and have full access to the garden, like bringing the garden into the kitchen" says John
---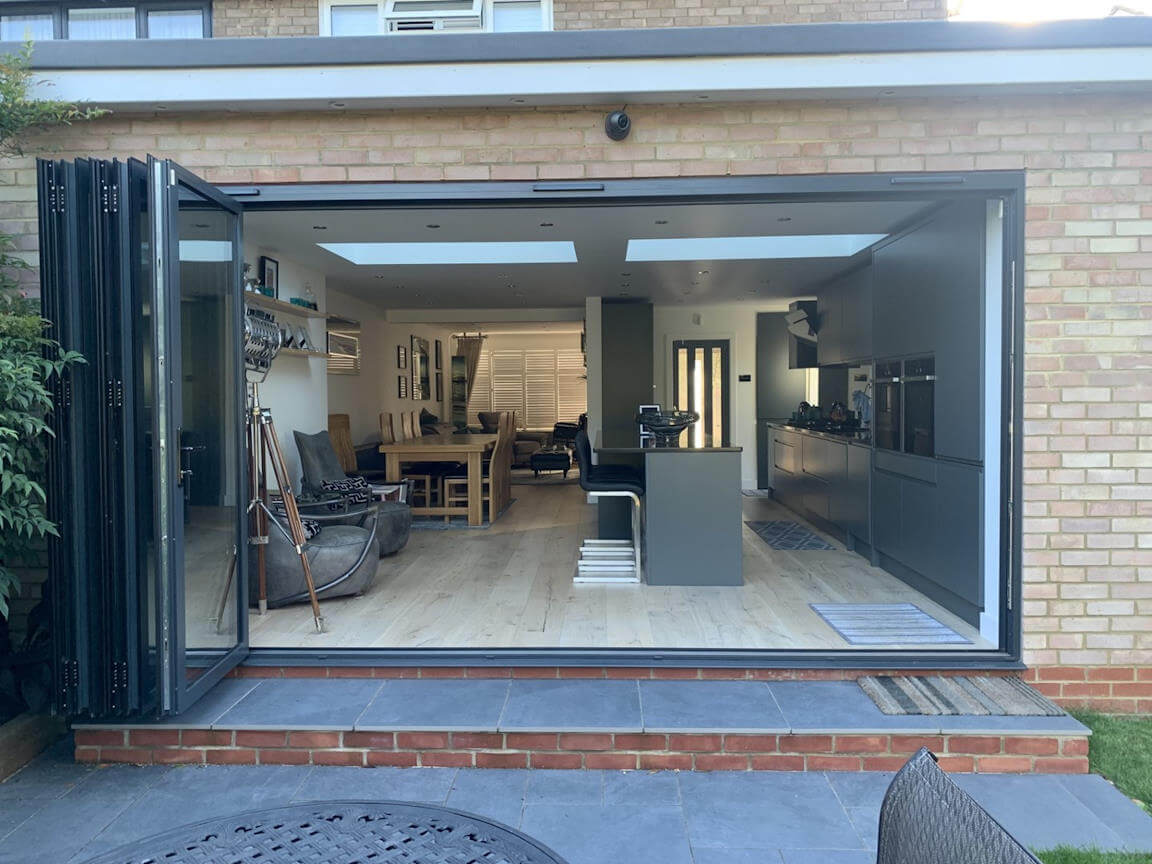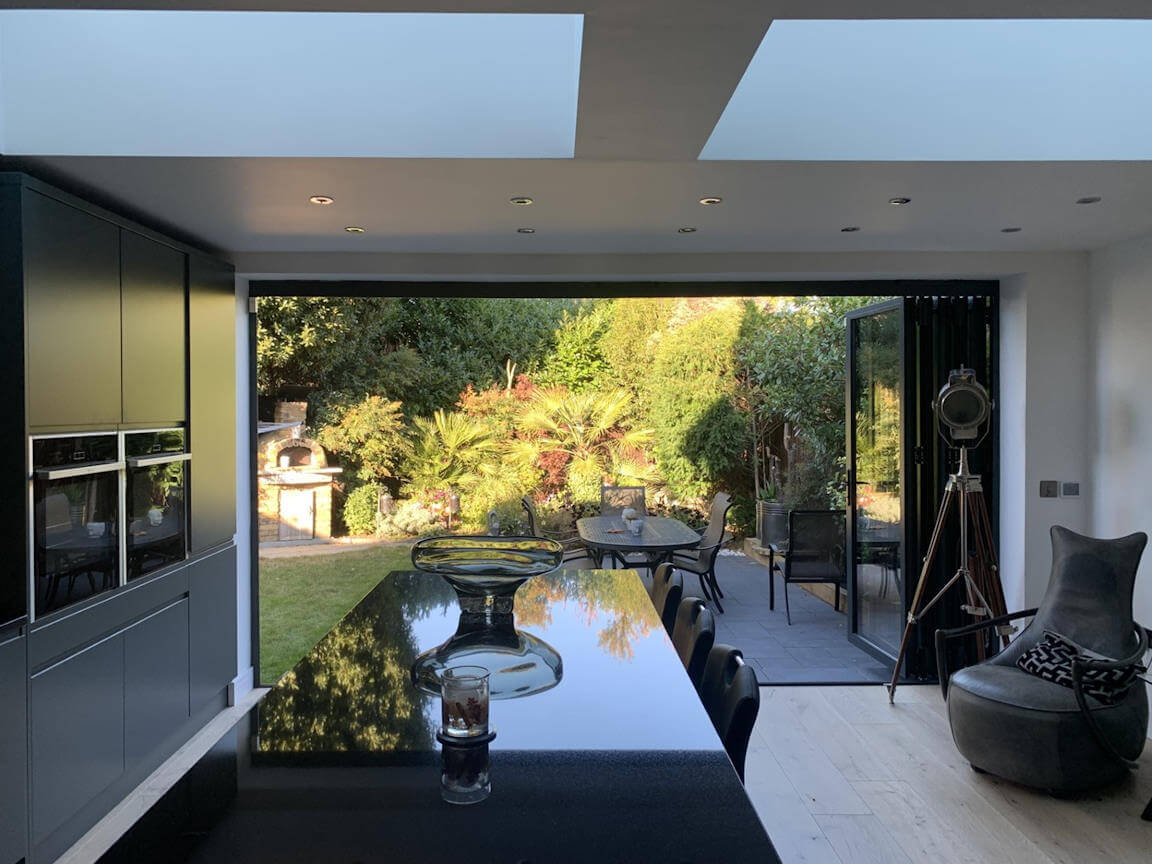 ---
The ability to have doors custom built to suit the height of the extension was one of the main reasons why John came to us for bespoke Aluminium bifolds, as he stated in his glowing review:
"They looked the best on the market in terms of looks and glazing efficiency, plus we could have them made to a custom height." says John.
---
John went on to praise the experience of working with Vufold:
"Super simple, easy to install and very experienced staff on the phone when required." says John.
---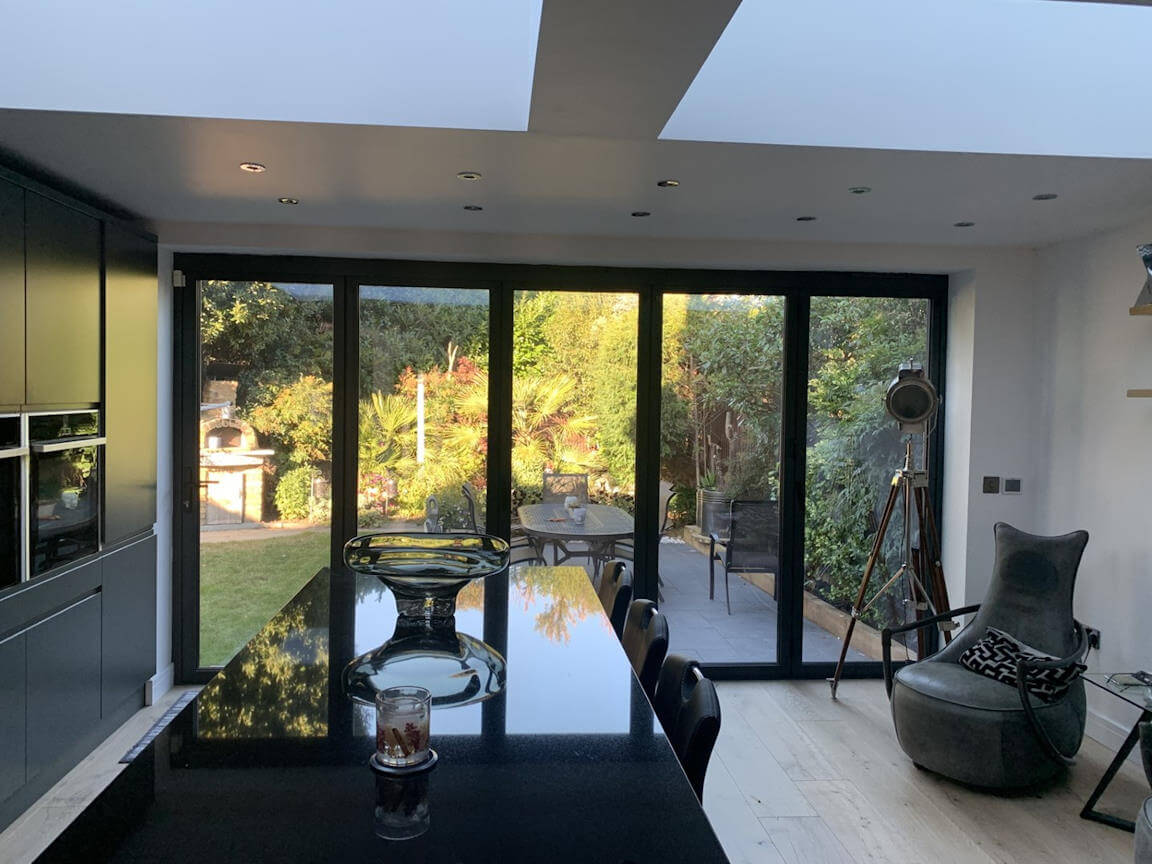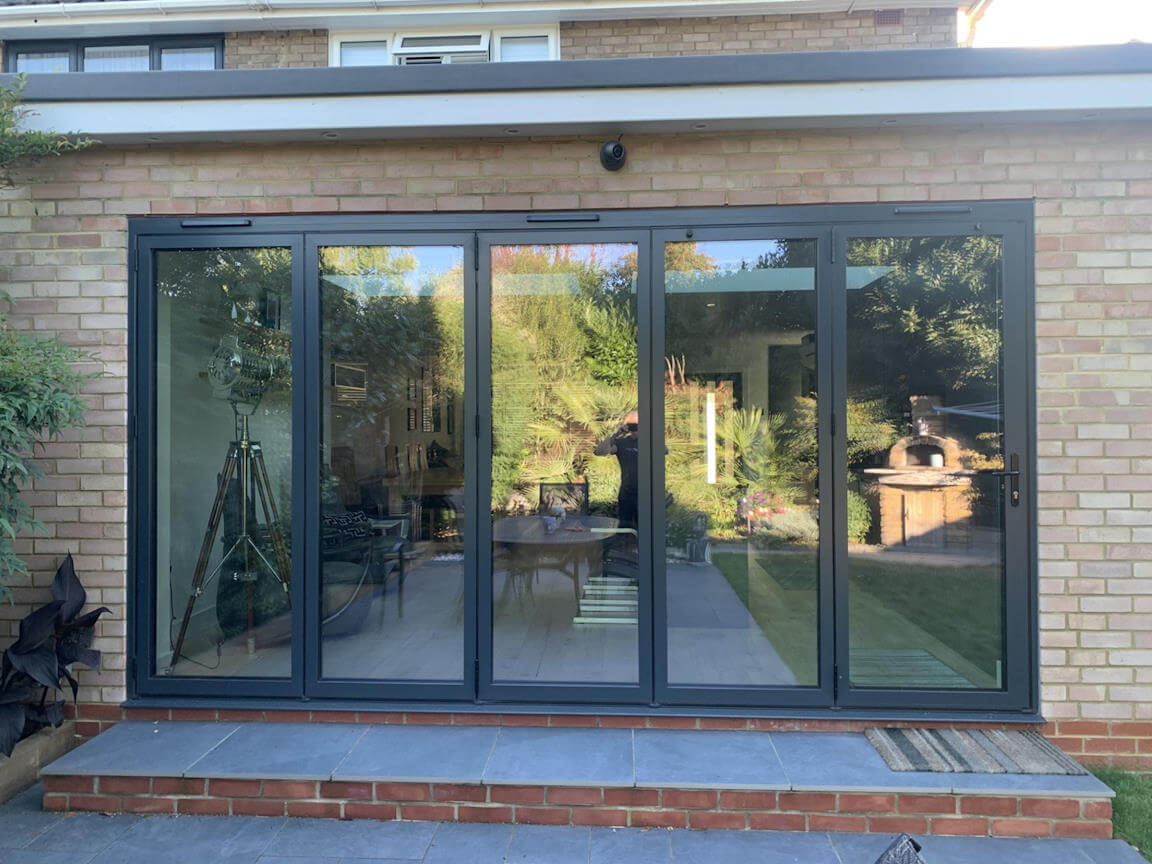 ---
Thank you for the fantastic feedback John, it has been a pleasure working with you and we hope you enjoy your new extension.