---
When undergoing a construction project, such as a home extension or new build we have found that most customers prefer for their bi-folds to be fitted by their own builders, rather than have to pay additional installation costs from a door supplier.
This was one of the primary reasons why Guy Davies came to us when completing a DIY refurbishment of his kitchen. After struggling to find a company who supplied high quality bi-folds that could be self-installed, Guy purchased 3m grey Aluminium 'Status Express' bi-folds from us, with the aim of fitting them himself. Having this flexibility was the deciding factor why he came to us:
"Vufold was the only system that seemed to suggest they were self-install and didn't need to be fitted by their approved installers. This was a huge attraction for me as it cut the cost of expensive installers that would pretty much double the cost. The bi-folds were good quality and competitively priced. Vufold also seems to be a more established supplier in the market with good reviews."
---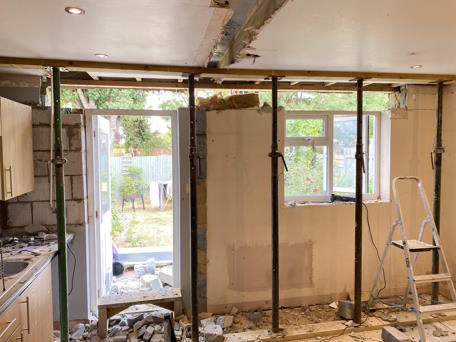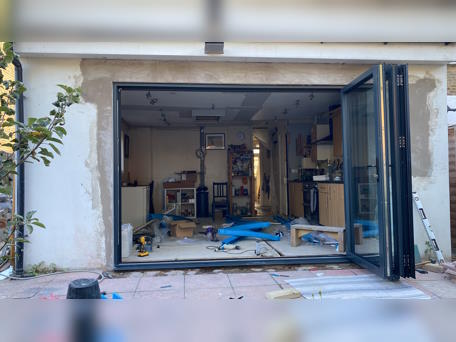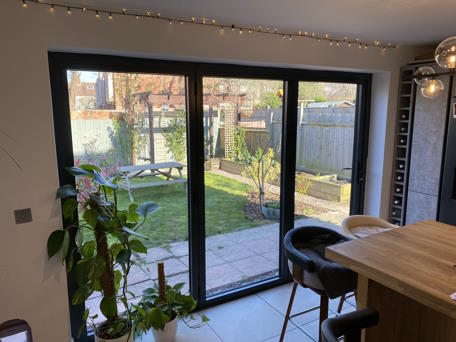 ---
Although our doors are self-install, our service doesn't stop at the point of purchase. We endeavour to supply as much installation information as possible and we are always on hand to provide after care advice. When asked to share his experience of working with us, Guy commented on our on-line resources as part of his glowing review:
"Excellent, the product was as described and there was plenty of information provided and good tutorial videos on how to install to give me the confidence to do this myself. The order arrived promptly, was in perfect condition with all parts required and installed as described with no confusing jargon or complicated tools required. Six months after installation I have no complaints and the doors look and work amazing!"
---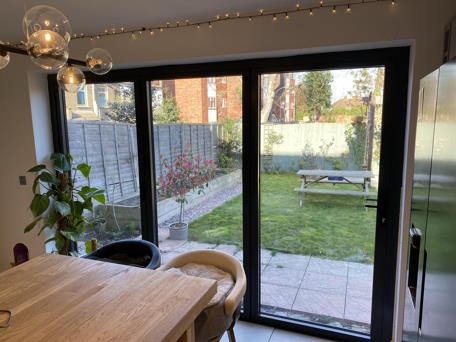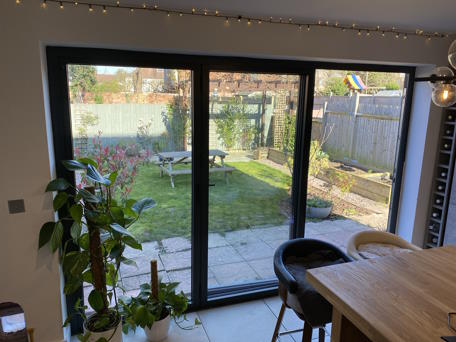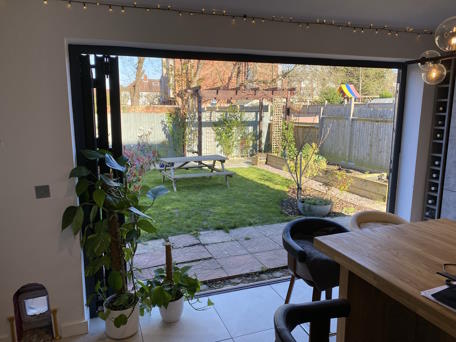 ---
The aim of Guy's renovation was to increase natural light and allow an open flow between the kitchen and garden, making the garden feel like more of an integral part of the internal areas. By replacing a traditional back door and small kitchen window with bi-folds Guy certainly achieved the desired result, creating a stunning kitchen space that feels instantly connected to the garden.
It's always great when our customers recommend us to their friends, even better when we are recommended on a professional level:
"I would 100% recommend Vufold, I am a building surveyor by trade and already now specify Vufold products on projects I work on for quality, cost and availability. In terms of my own personal DIY experience, I cannot rate them enough and they were the only supplier that empowered the customer to install the doors as they please, whether via experienced DIY or with their preferred builder."
---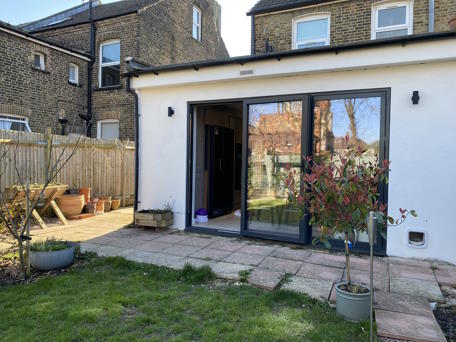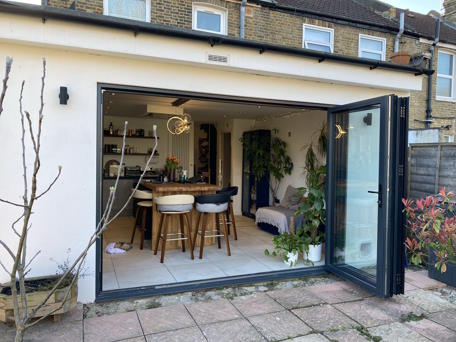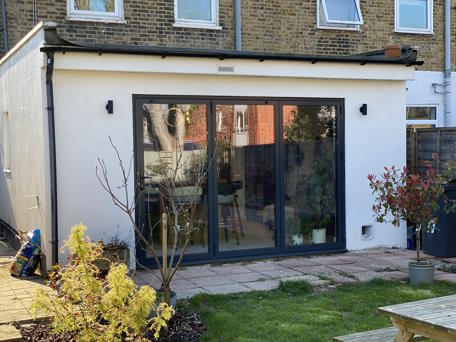 ---
Thank you Guy, it's great to get such positive feedback and many thanks for recommending us to your customers.
---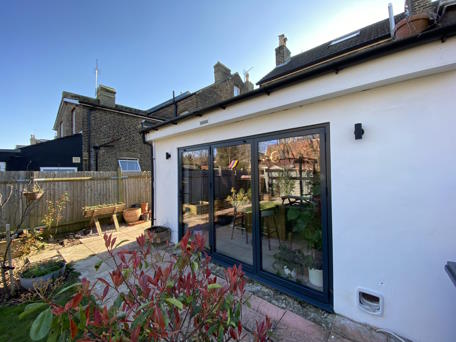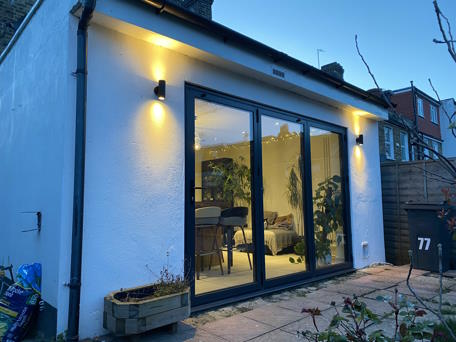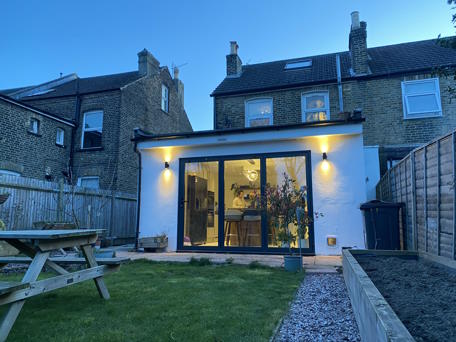 ---