---
Sarah Finbow and her partner are in the process of refurbishing their three-bedroom semi-detached house in Ramsbottom near Bury and have just completed what they knew would be the major downstairs project – the linking of three separate rooms with bi-folding doors.
---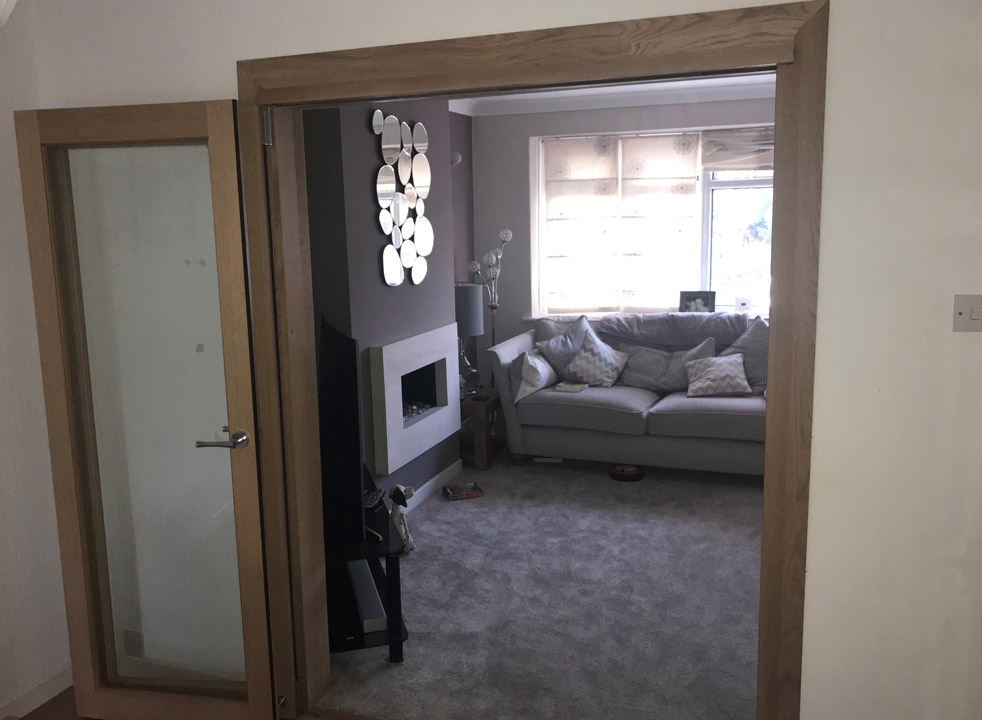 ---
The young couple moved in two years ago and have been steadily working through the house, room by room, transforming it into their dream home, as Sarah explains.
"The house was built in the 1970/80's and really wanted stripping out and modernising when we bought it. We were up for that challenge and are really delighted with the outcome of the downstairs now that we have installed the Vufold bifold doors. The configuration of the space downstairs is a bit tricky, with the kitchen door opening back into the entrance to the lounge, which is one of the reasons why bi-folding doors are the perfect solution for us. We now have two sets in place that link and separate the kitchen, lounge and dining areas. They have totally transformed the way the light fills the spaces and give us so many options in terms of separate or combined spaces."
---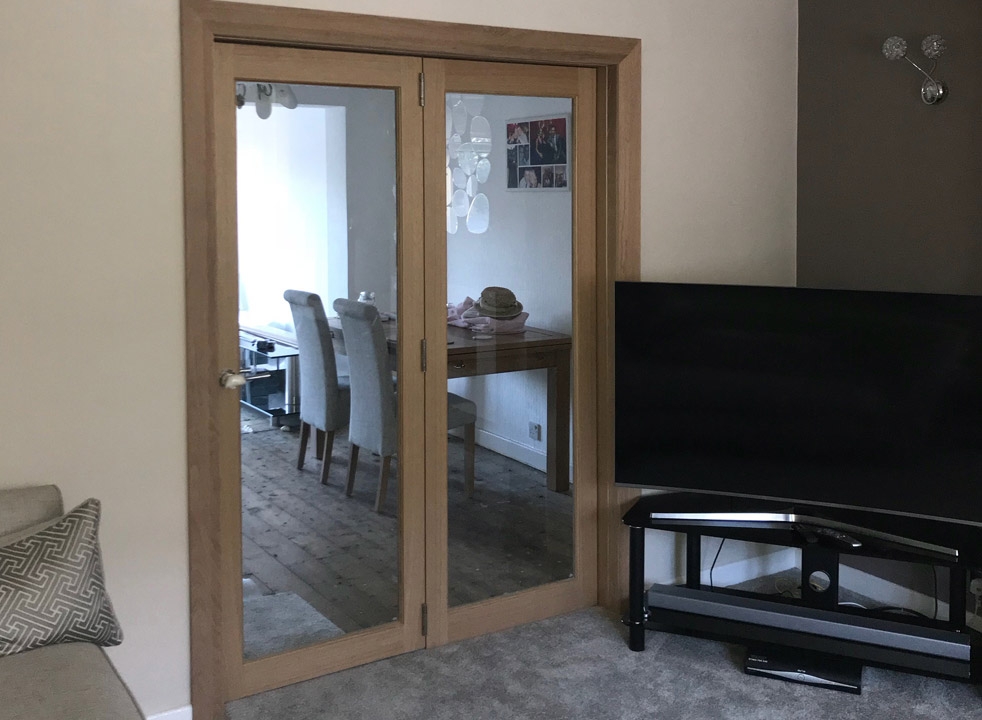 ---
Sarah and her partner had realised that one of the rooms gets really cold in winter due to its aspect, so the plan was to install Vufold's Inspire range of internal doors in order to keep heat in during cold months and open the doors in summer to allow the living areas to be nice and cool.
"We'd looked at the Inspire range online and fell for them straight away as they look so sleek and contemporary. We placed the order for a 1.2 and a 1.5 metre set, booked the joiner for the fitting and waited for them to arrive," says Sarah.
---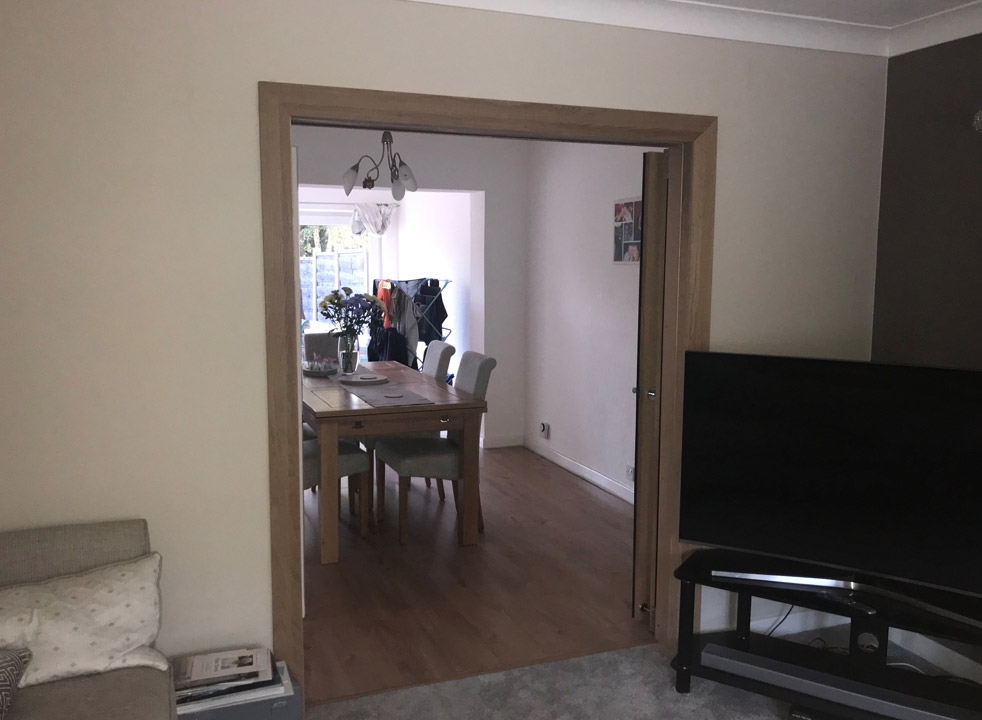 ---
As is often the case, the joiner was very impressed with the quality of the Vufold manufacturing and especially the mechanisms which operate the doors; He told us he had never worked with anything like the Vufold doors before and really appreciated how easy the instructions were to follow.
---
With the decorating now done and the doors all in place Sarah and her partner can sit back and enjoy the fruits of their labours.
---
"The doors are everything that we wanted and more, they look so good, it's hard to imagine what the downstairs looked like before. I found the customer service from Vufold to be fabulous. They were very informative even when I ordered the wrong size doors (oops!), and more than happy to answer any questions."
---