---
Although open plan living is still very much on trend, heating a large space in the colder months is becoming increasingly expensive. As a result we are seeing more and more customers choosing to install internal bi-folds as a way to close off lesser-used areas of the home and subsequently reduce heating costs.
---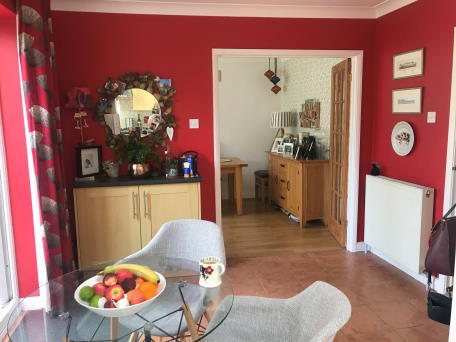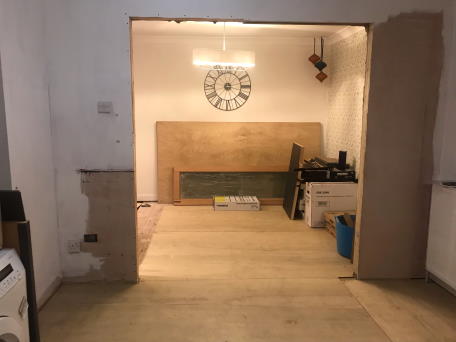 ---
This was one of the reasons why Lindsey Ward opted for 1.8m oak Inspire bi-folds between the kitchen and dining areas of her semi-detached home, as she explained in her recent feedback:
"We wanted to centralise some old existing French doors and were looking for a product that had a full fold-back facility. In doing this we felt that it would also give us a more open feel, to link the areas when needed yet still allow us to close off the dining area if not in use. This was also in our minds given the areas are reasonably large and thus being able to reduce heating consumption and bills!"
---
Initially finding us online, Lindsey was happy with her web experience:
"We chose Vufold following an internet search and based on the website. The website was excellent and really conveyed the functions and quality/design of the products."
---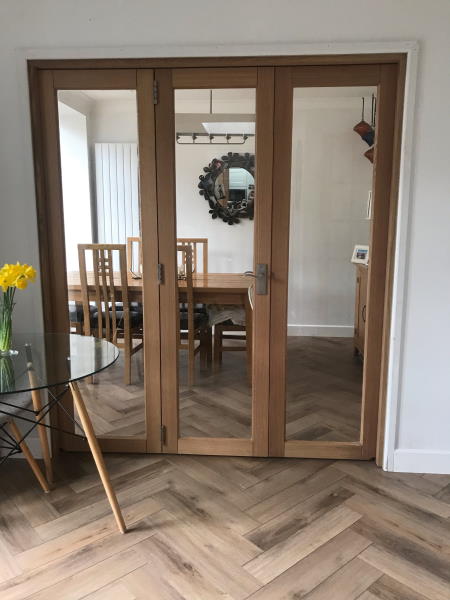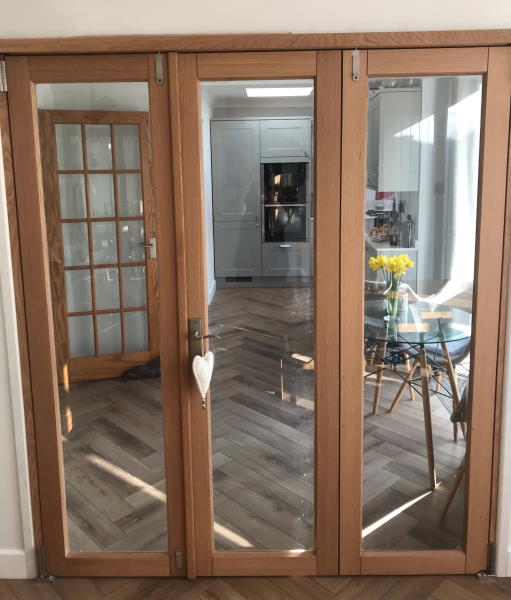 ---
Once she had decided on her doors, Lindsey continued to be impressed with our service. Offering us a five-star rating across all areas, she expressed that her experience of working with us was "Brilliant!" going on to say:
"The order confirmation process and the company used to deliver the doors were both great, fast, and kept us very well informed. Although we like to think we are DIYers this project was not one we would tackle ourselves especially as we were having new flooring. I used the online chat facility and customer service, which were both excellent and very helpful. Our carpenter installed the doors, and we had one minor hiccup with the alignment when hanging but following chatting to customer service (Cheryl was very efficient and supportive) this was easily sorted and resolved."
---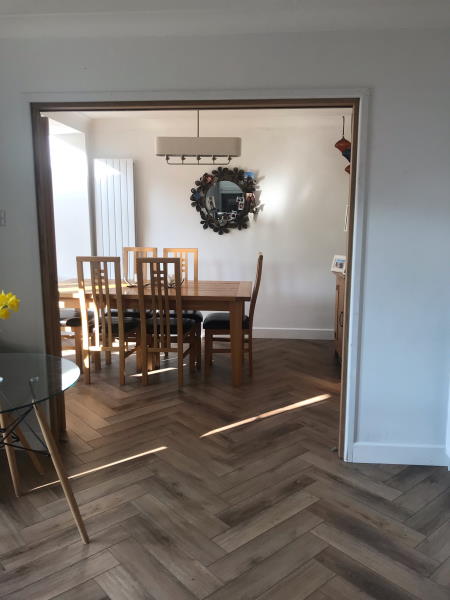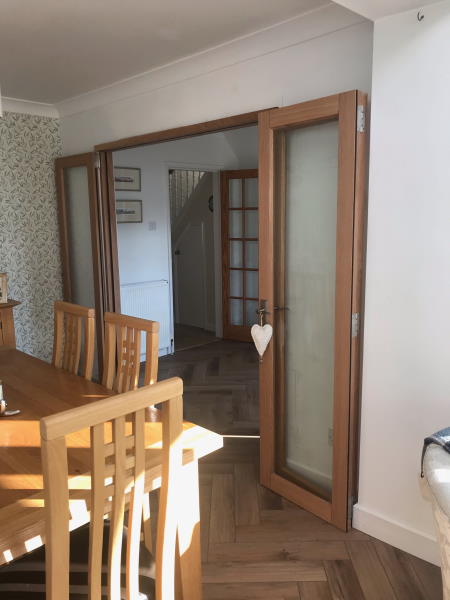 ---
When asked if she would recommend Vufold to other customers she replied:
"Definitely! I already have, both to friends who are considering a renovation project and our kitchen designer/planner and fitter who has seen them and will be passing on Vufold to potential clients. I'm delighted with the quality of the product and the result. Thank you!"
---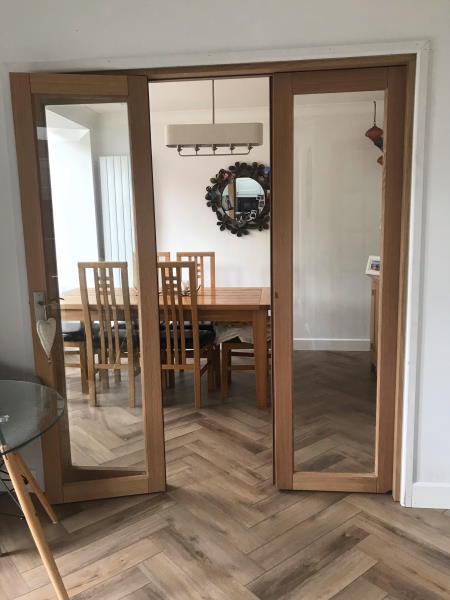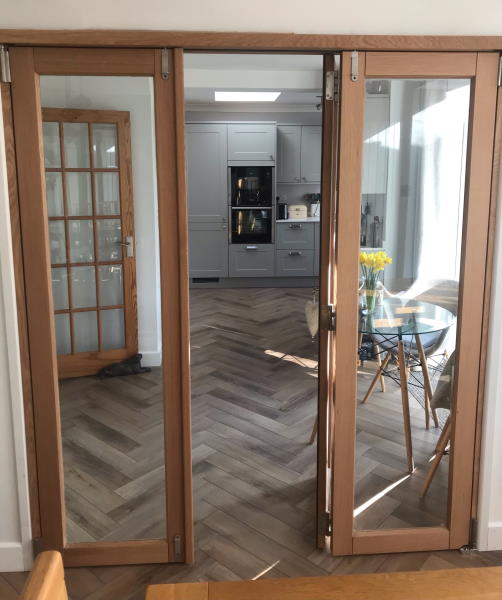 ---
Thank you for the great feedback Lindsey, it has been a delight doing business with you.
---
NEED HELP WITH A PROJECT?
GET £50 IF WE PUBLISH YOUR PROJECT