A set of Elite 4.8M Bifolding Doors
At the end of 2012 Izabela Galkiewicz and her husband Kris decided to knock down an old extension at the back of the house in Barnet that had old French doors and build a new one with a much bigger opening for bi-fold doors.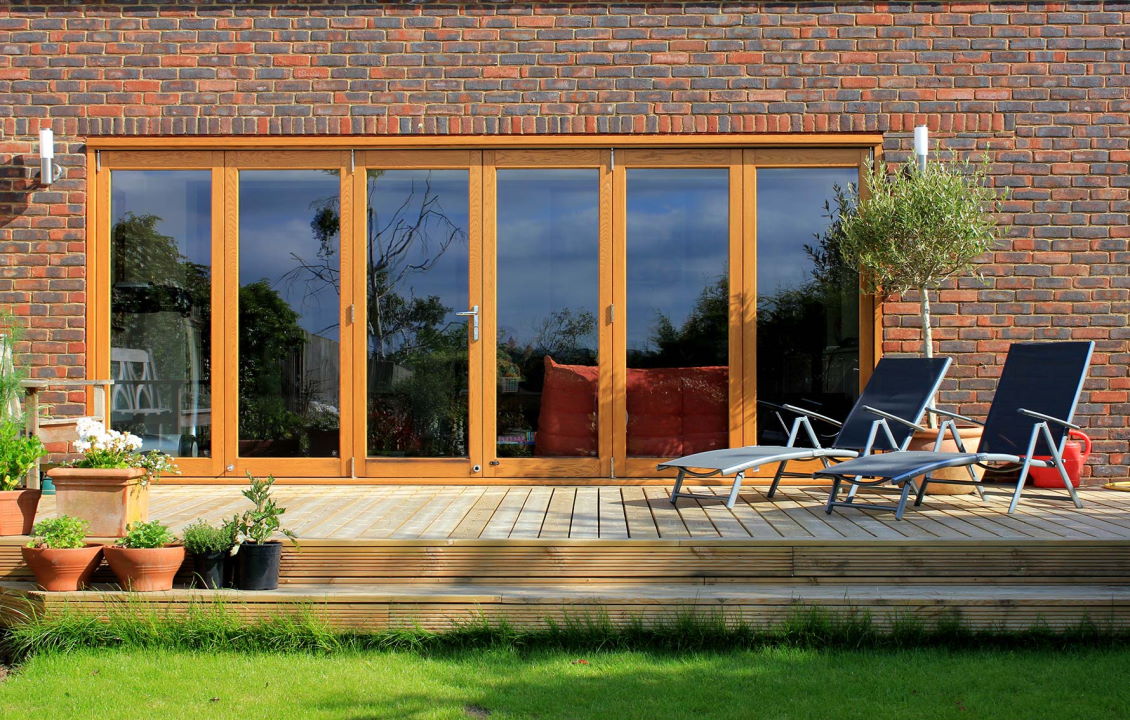 The couple wanted to create a panoramic view from their lounge across their garden and out over the fields behind their house that form a beautiful vista.
A trip to the Grand Designs show in London left the pair with spinning heads at the choice of bi-fold doors on offer. "We were amazed by the options available but they all seemed so expensive until we found the Vufold stand. What really sold it for us were the positive reviews on the Vufold website, that and the superb quality and value for money," says Izabela.
After looking through the external door range the couple selected the Vufold Elite range and ordered the 16ft, six door set. "We did not need anything beyond double glazing as we live in a quiet area," says Izabela, "We both really liked the complete oak finish of the Elite range and they looked stunning when they went in."
The doors open up straight from the open plan lounge and living room area onto the patio the couple use in the summer for entertaining and relaxing. "When the summer came it was amazing! We simply opened up the doors fully and transformed our indoor living space into an outdoor one. When we had friends round it was lovely, especially as their kids could just come and go as they pleased in an out of the house," says Izabela.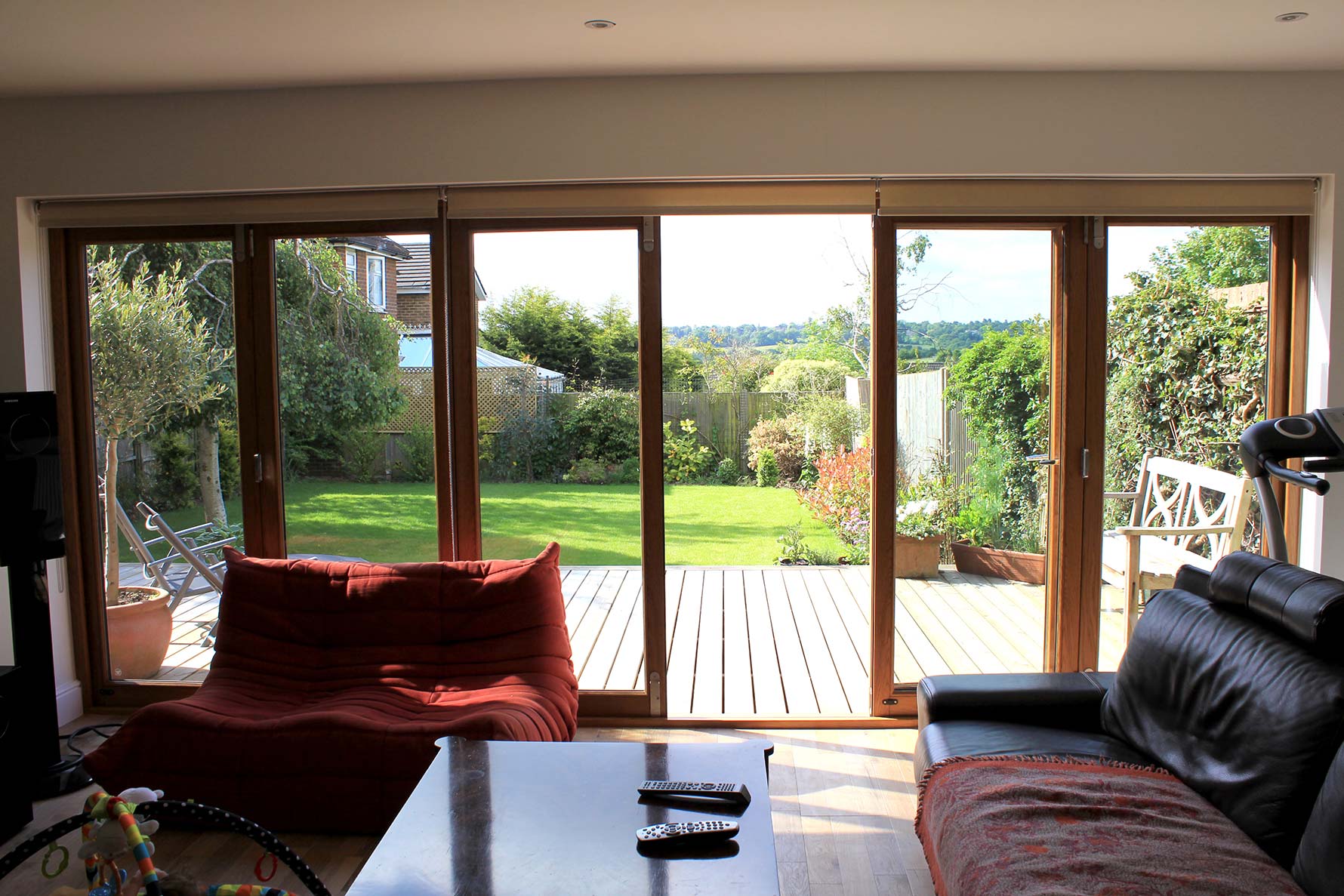 The couple did have a small problem with one of the doors not long after installation, but that was rectified very quickly. "We had water coming in through one door but Vufold were brilliant. They replaced the door straight away and we have had no problems since, says Izabela.
Kris and Izabela have since moved house but they were clearly impressed with the Vufold Elite range as they have installed another set in their new home.