2.4M Inspire Room Divider Flat Folding Doors
Every so often a house contains a room that creates a problem all of its own. Linda Stokes and her husband Derek experienced this conundrum at their home in Kington Magna in Dorset, as Linda explains.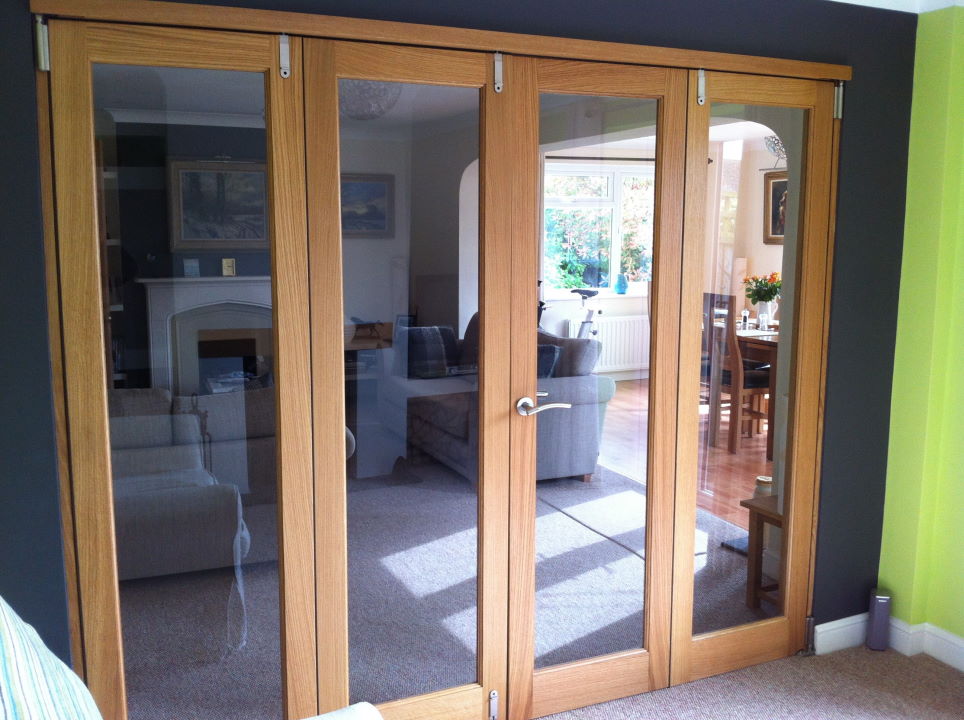 "We had two reception rooms downstairs that shared a dividing wall. The smaller one lead out to the back of the house onto which we built an extension. When the kids were smaller they used the small one as a play room but as they got older it became something of a dumping ground for all sorts of things. After some while I became frustrated at the poor use of the space so we decided to knock the wall through and create a flexible area that would open up the living quarters."
With the dividing wall taken out and a doorway into the extension sealed up, the couple set about looking for bi-fold doors and came across Vufold on the Internet. That was when the Inspire range caught the couple's eye.
"We had seen a number of other doors on-line but when we saw the Inspire ones we fell in love with them instantly as they looked brilliant. The final installation looks every bit as good as they do on the website; we are delighted with them," says Linda.
The couple now have the option of closing off the smaller area with the doors shut so that either of them can sit peacefully and watch TV or read, alternatively they can open the doors right back to make use of the full space when they are entertaining people.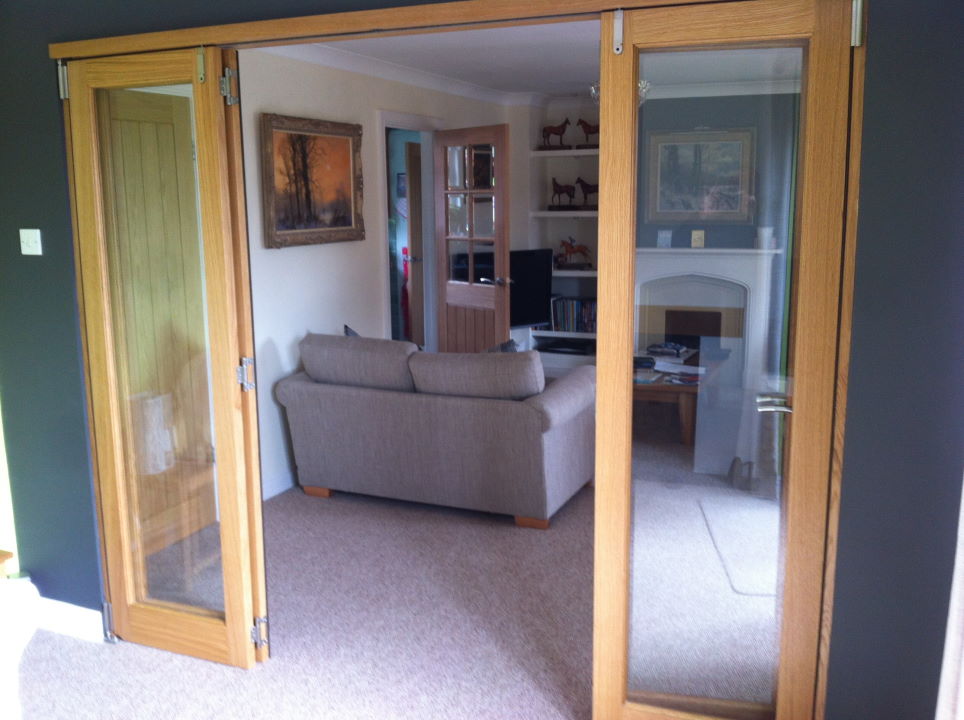 "I wanted the rooms to be open and not separate from each other. If we had knocked through into the extension with the dining area it would have ended up looking like a village hall. We now have the best of both worlds as we can have one or two rooms depending on what we want. The fact that the doors can be folded back to the walls mean we have options in how the space looks and how we use it – it's lovely," says Linda.
Opening Being Made for the Dividing Wall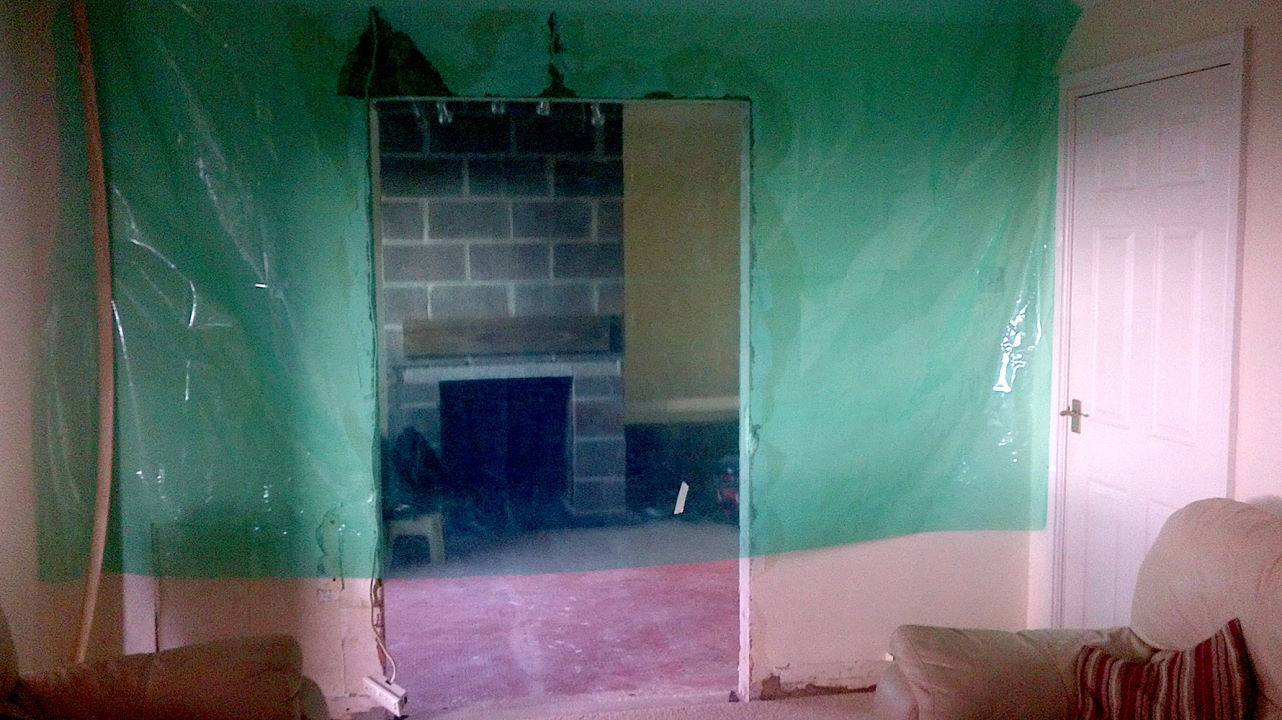 New Opening Complete for the Finesse Flat Folding Door