---
When Julie France and her partner Doug bought and moved into their bungalow in Barnsley in 2009, it was in need of a lot of TLC. The previous owner had built it and lived there till she was 100.
---
"We knew it was going to be a right labour of love, but it had so much potential and we had a good idea of how we wanted it to look. There were some things that needed doing straight away to make it right, which we did. We wanted to bring the place up to date, but we did not want to lose too much of the old-fashioned feel of the bungalow, it felt a bit like a country cottage in some ways, and we wanted to keep that"
---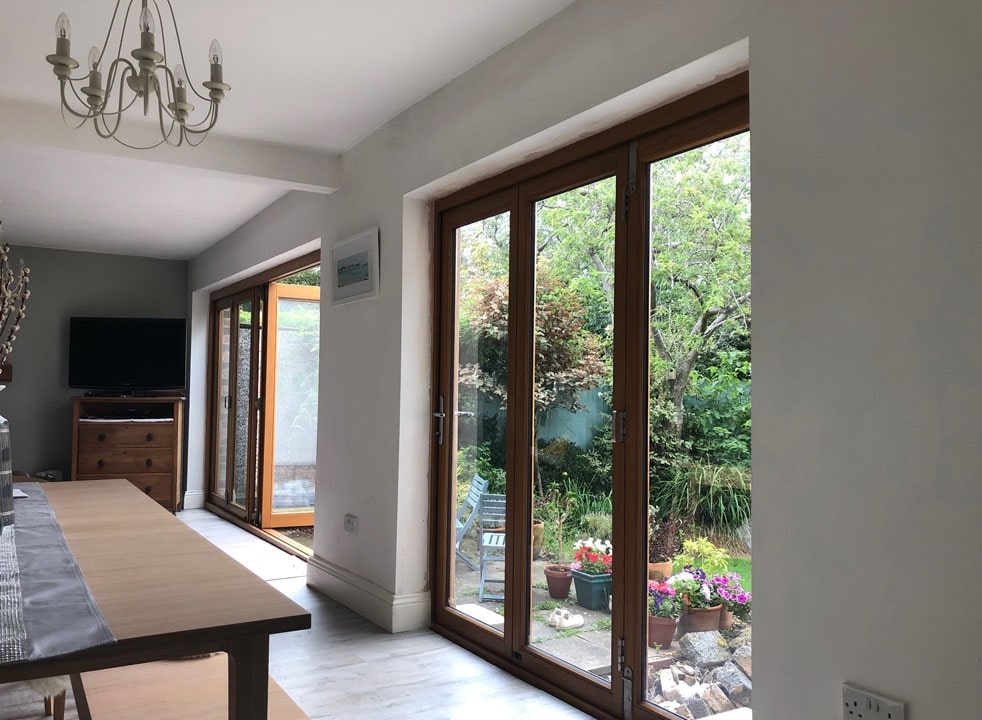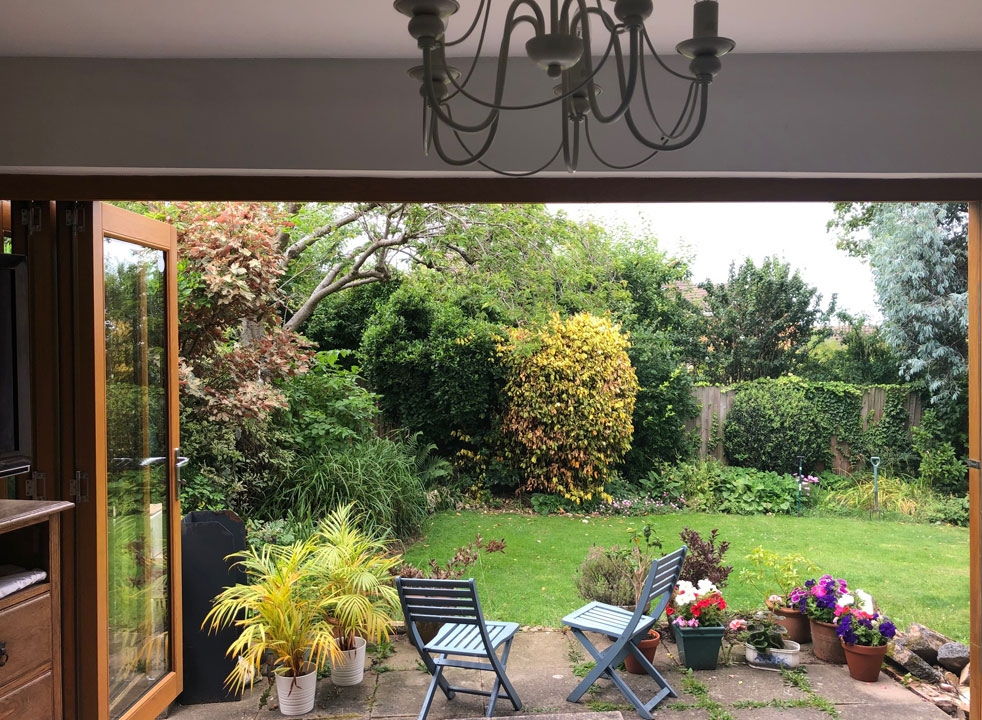 ---
One of the first things the couple did was to replace some old doors that opened out onto the garden at the back. A visit to a house and home exhibition in Harrogate in 2011 introduced them to Vufold, a meeting that was to bring about a customer relationship that has lasted till the present day.
---
"The girls on the stand at Vufold were really nice, they could not do enough for us. Because we could actually see the doors on the stands, we knew then what they looked like, how they felt and worked. We were very impressed in particular with the Elite doors, they are so sleek and slim. And of course, they come in oak, which is just what we wanted"
---
The couple had the doors as the portal to their lovely garden through summers and winters for several years before they returned to Vufold as customers.
---
"We decided that we would extend the side and back of the bungalow to give us more space in the dining room and to let in even more light. So, when it came to choosing doors for the extension, we obviously went straight back to Vufold for another pair of the same. We'd had no problems with the others, they work so well and look just great when you open them up in summer. We got in touch with Vufold and they were once again just lovely in the way they looked after us"
---
With the building work done, the only thing left to do was to hang the new bi-fold doors. Julie and Doug hired a joiner to hang the doors for them, but it was Julie that took the lead on the project.
---
"I found the instructions so easy to read, I just told the joiners what they needed to do next. It was so simple really; the doors went in with no trouble at all and they matched the existing ones perfectly"
---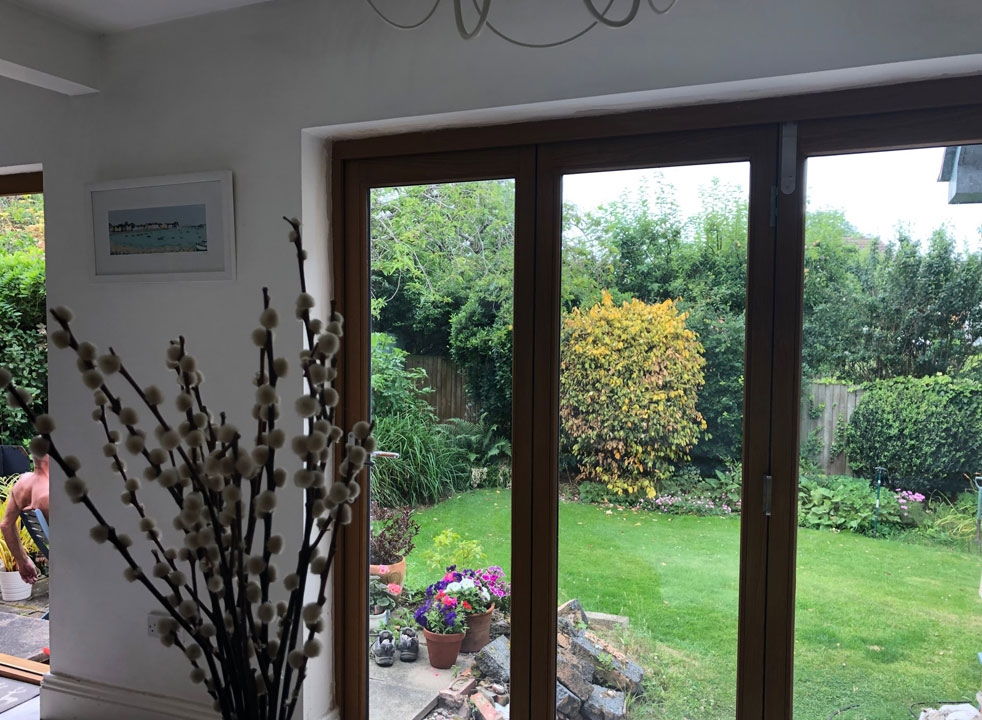 ---
As repeat customers, Julie and Doug have a substantial amount of experience of Vufold's bi-folding doors and what they bring to a property. So, what would be the defining reasons they would give to others who should follow their example?
---
"It's simple, they are really good quality doors that look great and the price is OK. They just look so neat. We have just found out that Vufold does windows now, so we may be returning again for them, once we've saved up enough money".
NEED HELP WITH A PROJECT?
GET £50 IF WE PUBLISH YOUR PROJECT