14.8M & 1.8M sets of the Elite Bifolding doors
Shane Hamilton and his wife have had Vufold's Elite external doors installed in their Twickenham home for over two years now and are as happy with them now as they were when they installed them.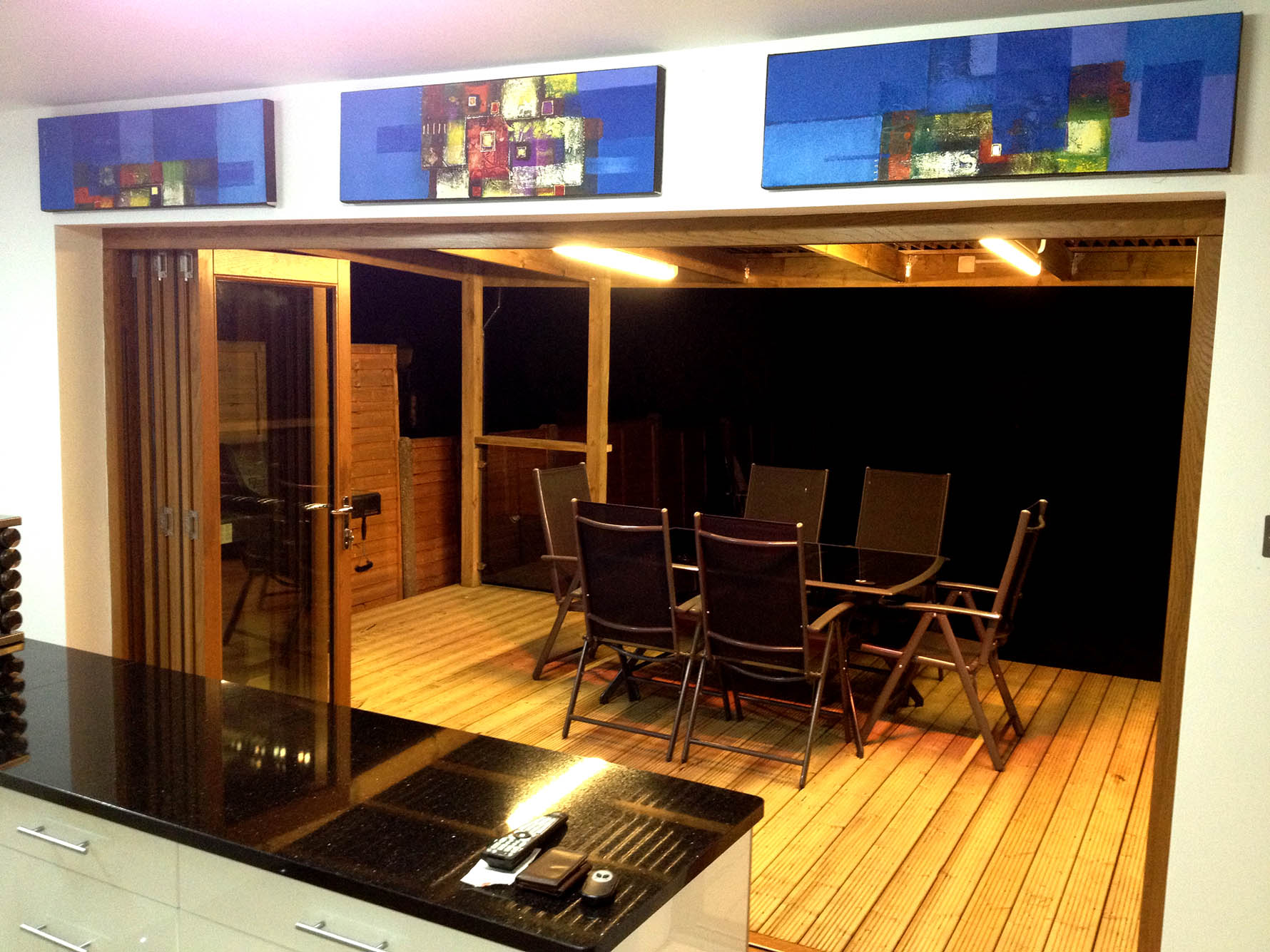 With their new ground floor extension increasing the kitchen area and adding a bedroom the couple wanted to, then have access straight out onto the patio area that leads onto their lawned garden. Choosing from the Vufold Elite range the couple installed a three door set in the bedroom and a five-door set leading out onto the main patio area where they sit in summer and entertain guests.
"When we were considering which doors to get the deciding factor was the look and price. On both areas the Vufold ones were by far the best option. We were particularly impressed with the solid wood look of the Elite range – they really look the part. The big set in particular look great and make the view from the kitchen and lounge look like a massive open area," says Shane.
With a big area to cover the bi-fold doors have to stand up to the rigours of the British winter. "We've never had a problem with the doors in all the time we've had them, they are really good at keeping the heat in, which is great," says Shane.