A set of 3.6M Ultra Bifold Doors
When Matt Lewis and his wife wanted to extend their family home in Hereford to create more space for them and their two children, they knew they wanted to put bi-fold doors on the external wall to create a lighter living area downstairs...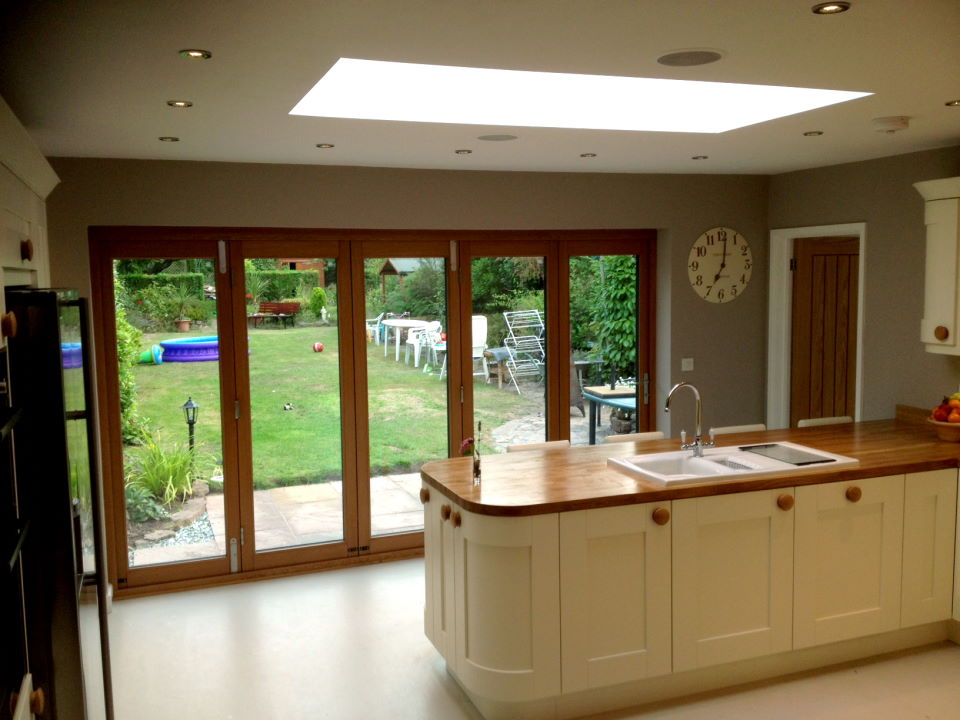 "When I designed the extension to have a 12 foot (3.6M) opening into which the doors would fit, our first problem was in choosing a supplier. Like many others, we surfed the Internet to look at different options but we wanted to see what the doors looked like, how they felt and opened; which is why we went to the Home and Build show at the NEC in Birmingham. There were loads of stands to choose from but the Vufold one really caught our eye, mainly because the doors looked of a higher quality than the price suggested, "Says Matt.
The Lewis' were really taken by the Ultra range for a number of reasons. With the sets having oak on the interior and powder coated aluminium to the exterior Matt could see the advantage of low maintenance and the wood finish matched the existing kitchen units, which appealed to his wife.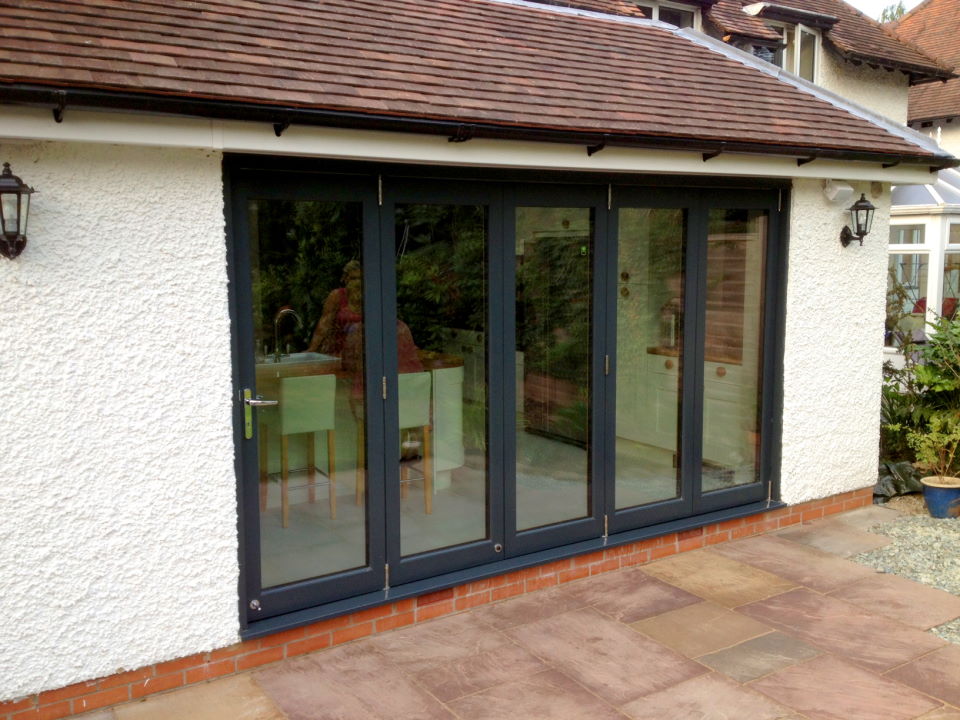 "What really sold it for us though was the triple glazing. We used to have large French doors with double glazed units and you could feel the drop in temperature in the winter. With a 12 foot expanse of glass I was concerned we would have a cold kitchen and lounge when the temperature dropped outside; but I needn't have worried. We had the Vufold ones installed in June 2013 and never felt a draft or any cold at all through the whole of last winter," says Matt.
One of the features Matt and his wife love about the Ultra range is the thick frames the doors have to hold the triple glazing. Matt appreciates the way the doors actually frame their garden when looking at it from the inside of the house, and it gives him confidence in the solid manufacturing of the Vufold sets.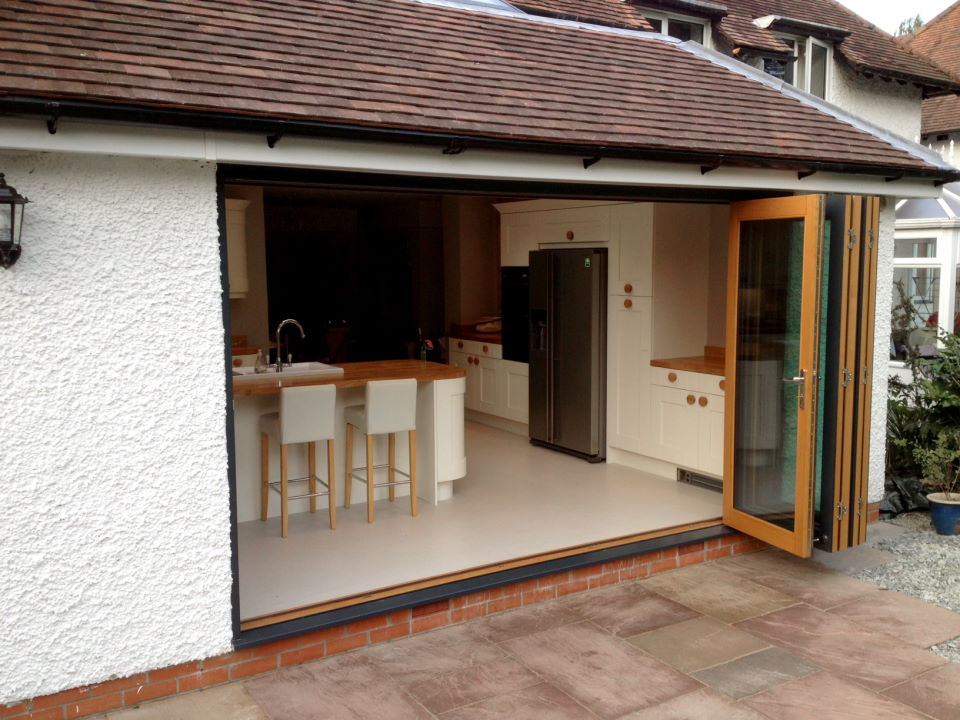 Of course, the doors are not always closed, as one of the reasons Matt designed the extension to include the bi-fold doors was to allow easy access to the garden in summer. "You read catalogues and website pages about how the doors allow light into the house and extend the living space into the garden and when sales teams told us that, we took it with a pinch of salt, but every word of what Vufold told us is true. When we open them up on sunny days it's like the garden becomes your living room or dining area," says Matt.