---
It's always exciting to get involved in home extension projects, especially when our doors are a focal point of the design!
---
Richa selected our Supreme sliding doors to feature in a gable-ended extension in their detached Edinburgh home, opening up the open-plan kitchen and creating a seamless flow to the garden beyond. From the initial planning stages the doors were a key part of the design, and Richa couldn't be happier with the end result:
"Our project has been a complete renovation of the downstairs layout to make it into an open-plan kitchen/diner and living space for our family. Vufold's sliding doors were one of the key highlights in our architect's design and they have become one of our favourite features of the new space we have created."
---
---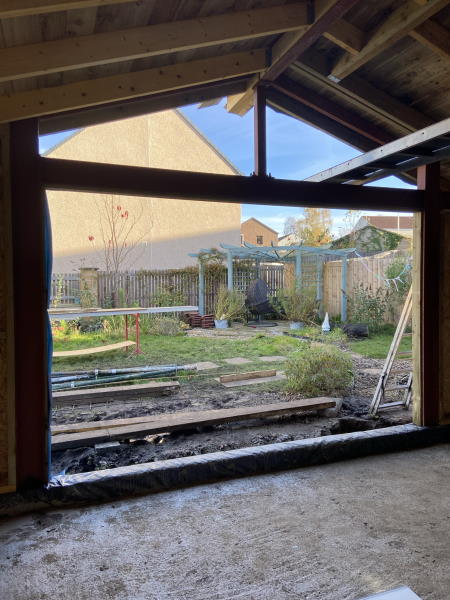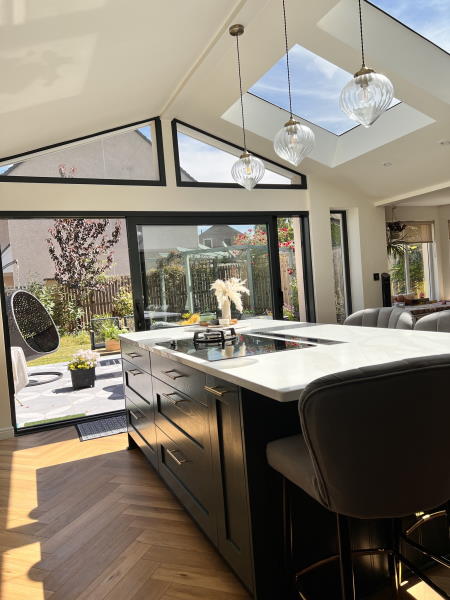 ---
---
The aim of the project was to have an uninterrupted view of the garden, while also having easy access to the patio. Richa conducted significant research into finding the right doors for the project and we are delighted that the family decided to offer us their business:
"We looked at a lot of different brands but Vufold had a great team who could help answer a lot of our questions and also their Supreme sliding doors model fit our gable-ended design quite well. The sliding doors provided quite slim sightlines as well helping us achieve a contemporary feel in the space."
---
When supplying as part of a large project it is often necessary for us to shift deadlines and delivery times, particularly as it isn't advisable to leave doors standing on-site for periods of time while various trades are working around them. We were able to align our timings with the build, delivering the doors in line with the amended programme of works. This proved to be helpful, as Richa cited in their positive feedback:
"Our experience has been great. Since the beginning, Vufold helped answer all our questions and the biggest plus was their lead times were not unrealistic; Vufold were quite flexible to deliver too, within reason, when our renovation was not on track. The doors were delivered safely and we have had good experience with their after-sales team as well."
---
---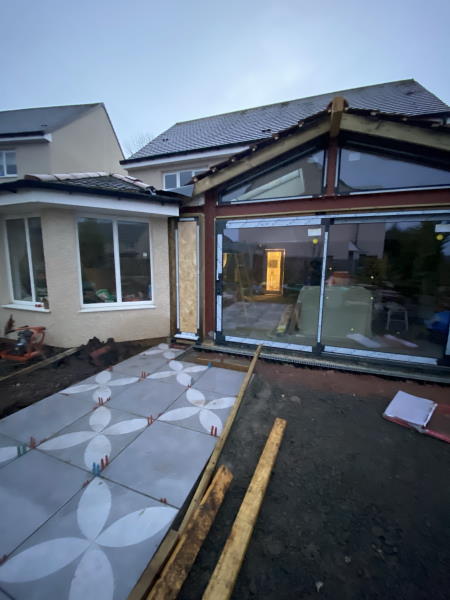 ---
---
When asked if they would recommend us to other customers we received even more praise, along with 5-star reviews for our prices, ease of ordering, help and advice in choosing the correct products, speed and convenience of delivery, quality and after-sales care:
"I still remember my first call with Vufold; it was with Josh Miles and I asked a question on the sightline. He went out to the workshop, whilst on the call, took a picture of made doors with a measuring tape to prove how thin the sightlines were. Spending such an amount of time over the phone without visiting the workshop and seeing the doors is a huge ask, but Vufold's professionalism, availability over the phone and engagement on all questions put me at ease and we've gone on to recommend them to a number of our friends who are looking into their sliding door needs."
---
---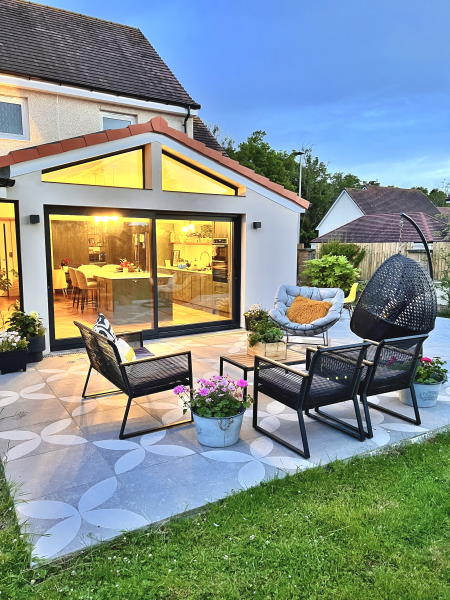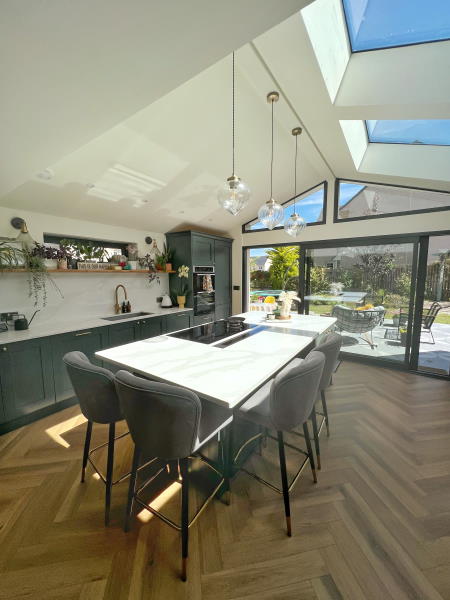 ---
---
Thank you Richa, it is great to hear such fabulous feedback!
---