---
With 38 years of sales experience in the prestige car sales industry, Robert James knows a thing or two about high quality customer care. As you might expect, Robert has fairly high standards and expects nothing less from people when he becomes the customer.
So, when he and his wife Judi had an extension built on the back of their home in York, they started looking for a suitable supplier to provide the doors that would open out from their lounge to the garden.
---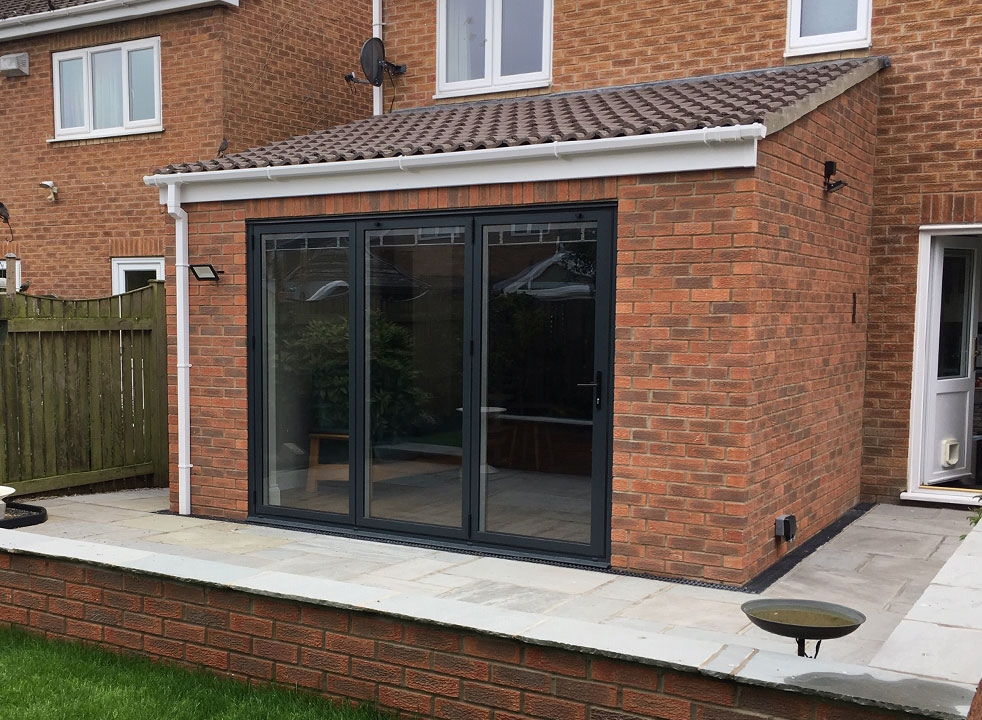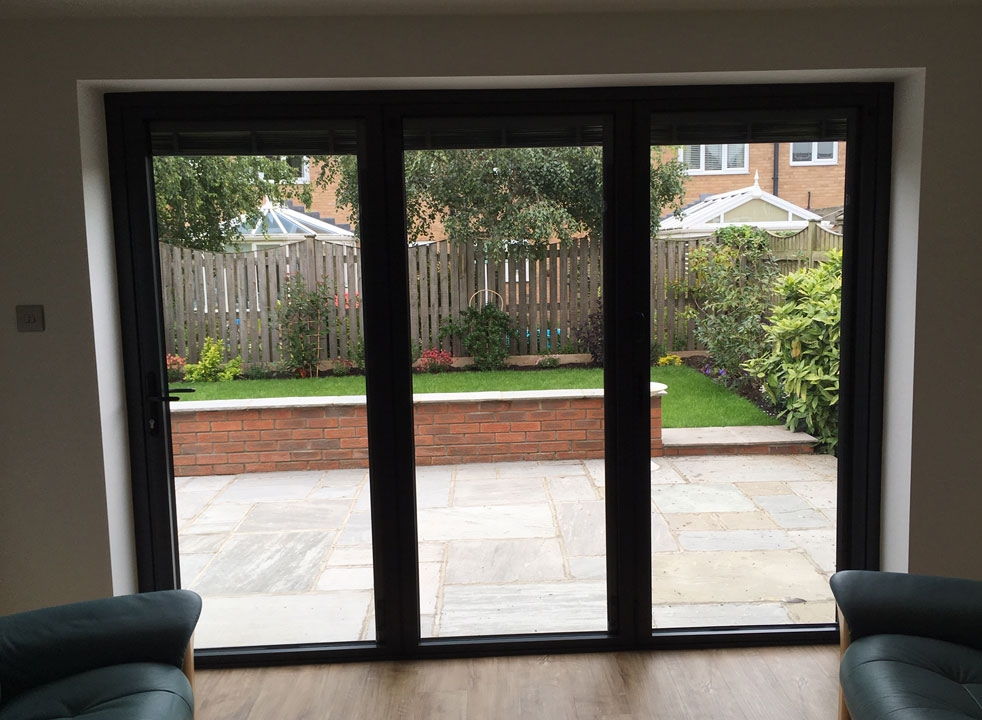 ---
"We were working with a fairly modest budget and started looking at French doors," says Robert, "but none of them impressed us in the same way that bi-fold doors did for their functionality and look. We knew taking that option would be more expensive, but the quality will always out as they say, so we booked appointments with two suppliers, of which Vufold were the second. We'd already been very impressed with the openness of the Vufold website and the fact that it gave us actual prices. The other company's site looked equally as good, which is why we booked to see both."
---
Judi and Robert set off from York heading to the Vufold showroom in Macclesfield and called in at the other company on the way. It was then that the couple found themselves very disappointed in the reality behind the marketing gloss of their website.
---
"It really did not take us long to realise that customer service was not their strong point. I've been around car sales a long time and these people reminded me of car lot spivs with their poor sales talk. Needless to say, we left feeling very unimpressed," says Robert.
---
The contrast with their experience at Vufold could not have been greater, as Robert happily explains.
---
"We were greeted by Phil from the sales team and he welcomed us and made us feel at ease straight away. At no point did he try the hard sell, he simply explained the value and advantages of Vufold's doors. He showed us the Status aluminium bifold range, which we found very impressive, he answered all of our questions completely, there was nothing left in doubt by the time we had finished our visit, "says Robert.
---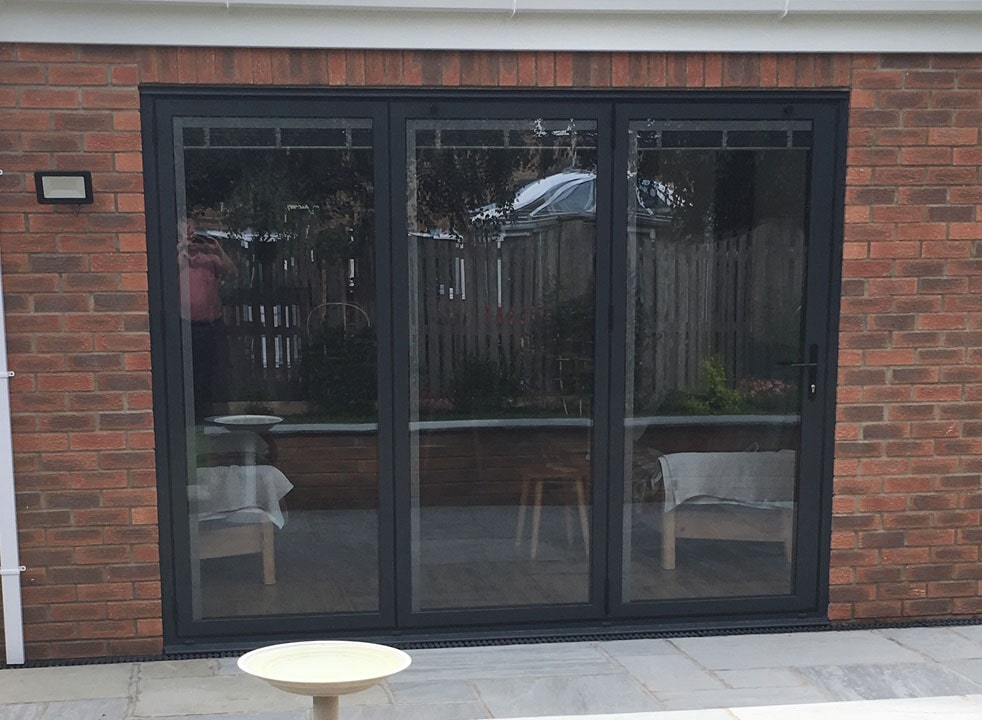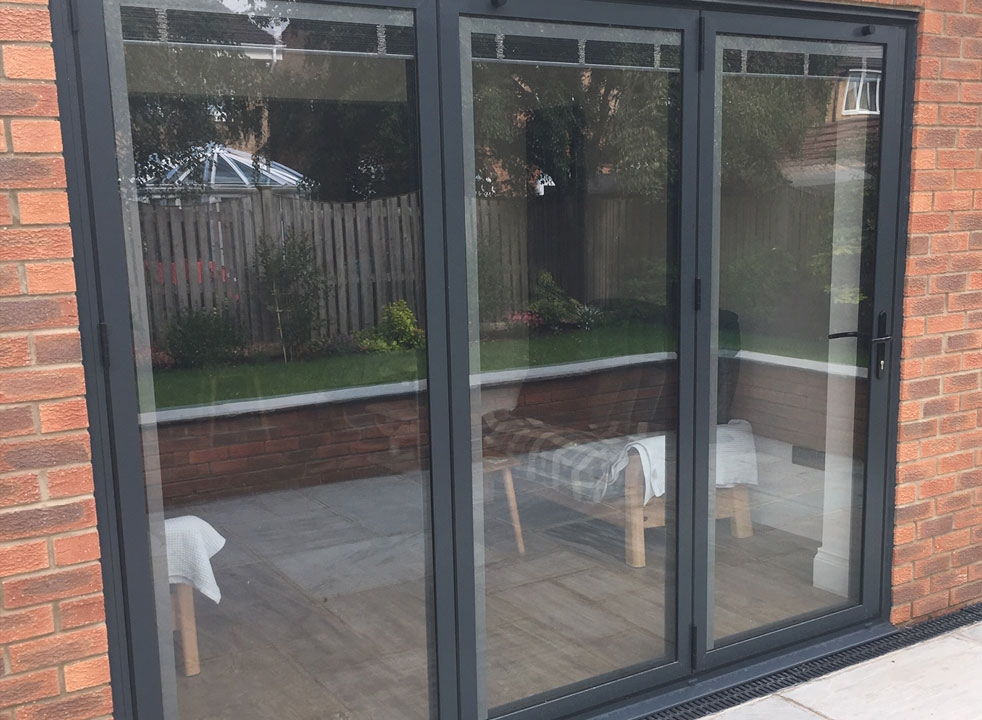 ---
The couple placed their order and let their builder know when to expect delivery of the doors. He timed his work to fit in with the delivery and everything was set for the installation date. The night before the doors arrived, Vufold's quality care manager noticed that there was a slight problem with one of the panes. Vufold rang Robert to explain that they had found a defective pane and said there could be a delay in the fitting of the doors and told him they were not happy about having a defective pane installed and could he hold on until they did some research?
---
"I simply could not believe what they did next," says Robert, "they got on the phone and found a replacement pane of glass, it was in Liverpool I think. One of the Vufold members of staff then drove in their own vehicle to collect it and delivered it to us in time for the Vufold fitter to install it with the rest of the doors to complete the fitting in one day! This was outstanding service as far as we were concerned. All the way through the process from purchase we had Amy calling us to keep us up to date with progress.
---
"I've been at the high end of sales and customer service for a very long time. It can be hard to find a company that appreciates the value of good customer service and delivers on its promises, but Vufold did that in every department. I'm not being over dramatic when I say that we will be eternally grateful for the first-class service we had from Vufold and how proud we are of the doors we have in our home," says Robert.
NEED HELP WITH A PROJECT?
GET £50 IF WE PUBLISH YOUR PROJECT