---
When Justine Presland and her partner went looking for internal bi-folding doors they knew precisely what they wanted and why.
The couple, who live with a son in their four-bedroom detached home near Abergavenny, South Wales, were in the process of totally refurbishing the house from top to bottom and knew how they wanted it to look and feel on completion.
When the couple bought the house four years ago, they inherited some ugly wooden doors which had been stained red and that opened up into the sunroom with oak French doors leading out to the garden. The red mahogany doors simply had to go, so Justine went on-line and searched for "internal bi-folding doors in oak" and Vufold came up as one of the top suggestions on Google.
"The website was quite impressive and easy to get around," says Justine "and when we found the Inspire doors that opened from the middle and hung from above, we knew we had found the doors we wanted.
---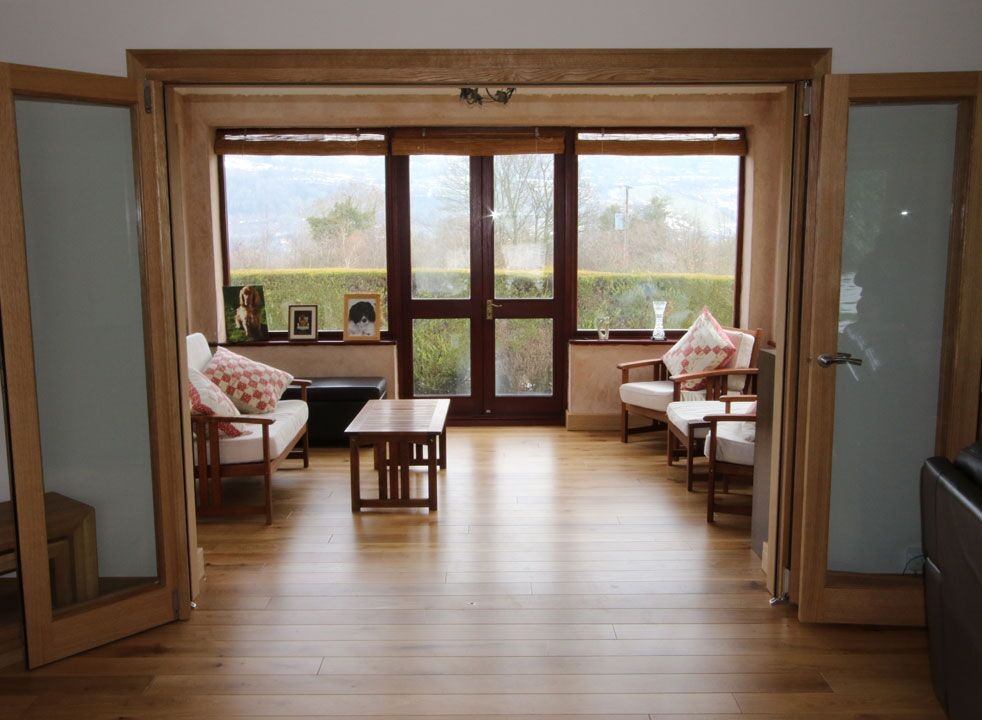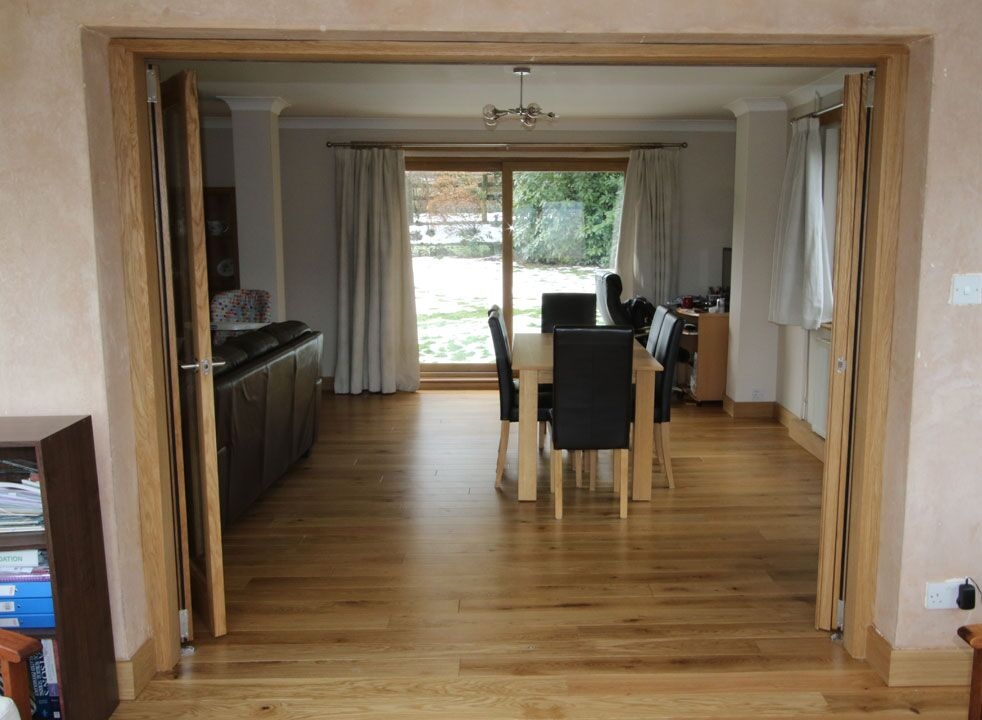 ---
"We have a nice lounge space that opens up into a lovely sunroom at the back of the house and had a vision of seamless oak running through both rooms. Because we planned on replacing the floor with oak floorboards, the last thing we wanted to do was break up the visual flow with the wrong type of doors and anything that would cut across the floor in order to allow the doors to open and close. That's why we turned to Vufold and the Inspire range."
The couple also found the testimonials on the website very reassuring and even though they could not physically see and feel the doors, they were left with a feeling of quality.
"We ordered them and have been delighted with them ever since. The space downstairs looks so much bigger, open and unspoilt," says Justine.
The couple were invited to see the doors for themselves in Vufold's showroom, which was only one aspect of Vufold's customer care that Justine appreciated. She was talked through the ordering and fitting processes after a Vufold representative called her back. The doors were fitted in early winter 2017 and Justine is thrilled with the results.
---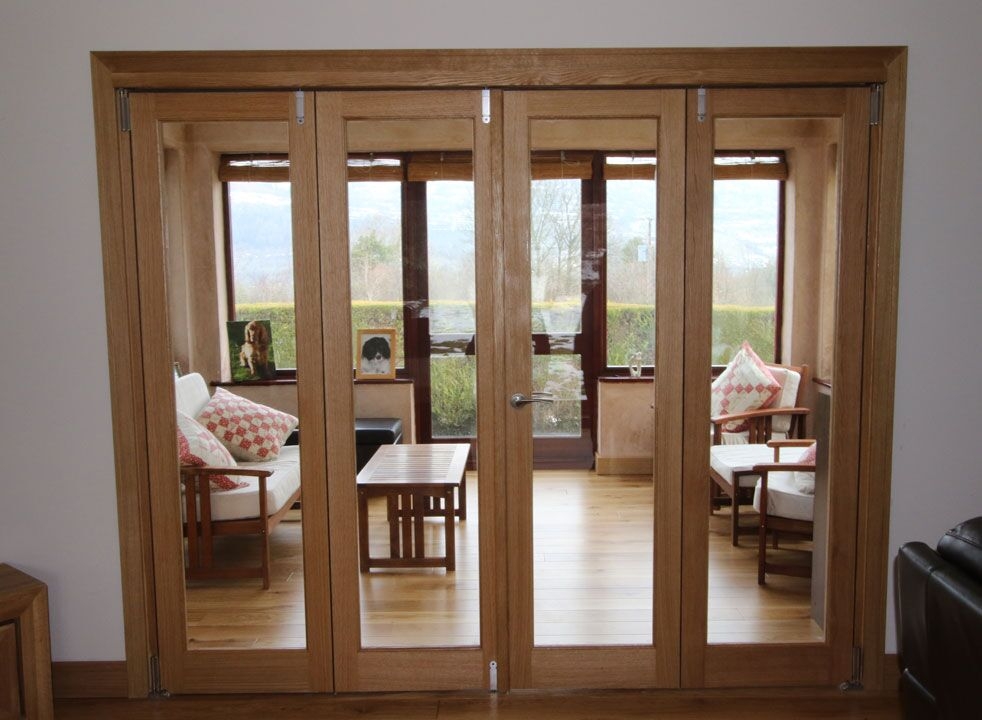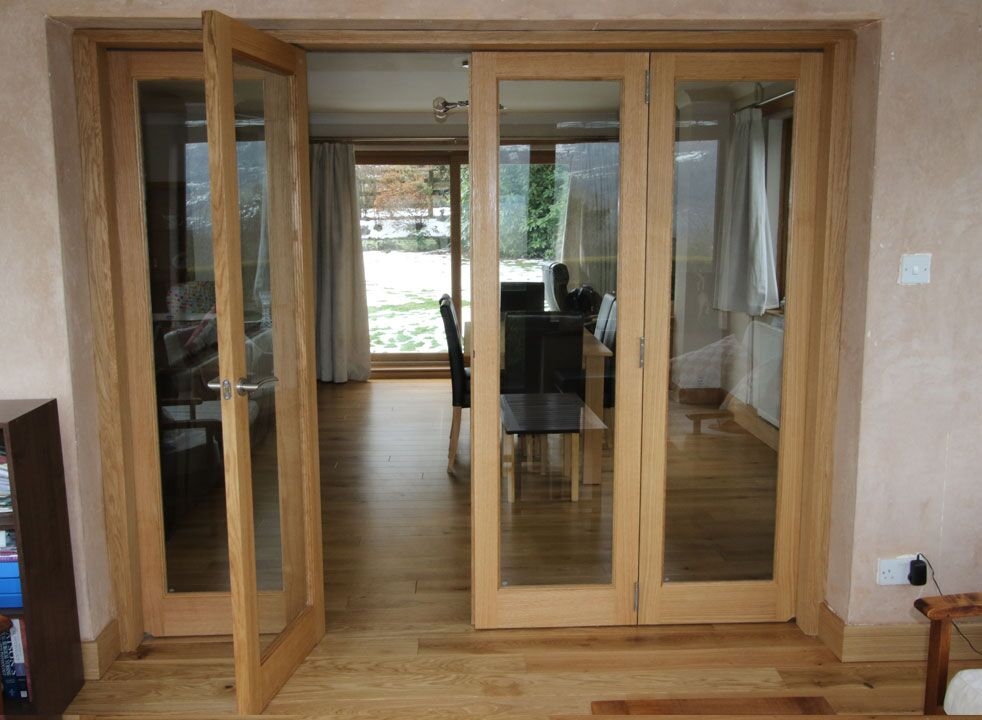 ---
"I totally love the doors and the elegant look they have. Vufold were really helpful and the financial options they offered was a big factor in us choosing them as suppliers. I'd definitely recommend them to family and friends, as would the carpenter who fitted our doors for us, as he said he had not seen such high-quality craftsmanship before."
---