---
When Stephen Tryner and his wife set about the major transformation of their bungalow, a key factor for them was to make sure the living spaces worked properly and were maximised to their full potential.
---
The couple had lived in their home in the village of Ruddington just outside Nottingham since 1986 and had also lived with a very old-fashioned conservatory that did little for them both. With the plan to remove the conservatory came an ambitious new design that included the building of a new extended front to the bungalow which would create a far larger dining area that would lead on through to the hall.
---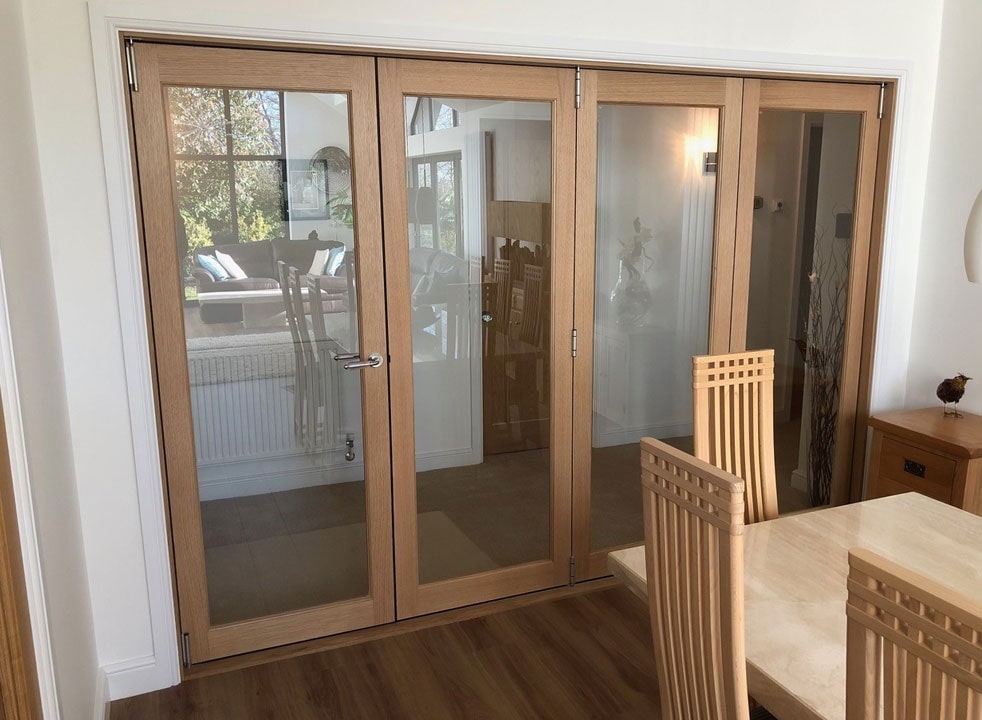 ---
Extending and opening-up a bungalow can result in a "corridor effect" where the space looks long and not always as homely as you might like. This was something the Tryners wanted to avoid and so they began looking for a bi-fold door supplier so they could, when they wanted, section off the space and have options in how the living quarters functioned and were utilised.
---
"We looked online and eventually found Vufold. We knew that we wanted doors that had a bottom track so that they did not flap around a lot. More importantly, we wanted the track to sit flush to the floor so that it did not create a tripping hazard. Vufold's Finesse range has a very low profile and the quality of them impressed us far more than many of the others we had seen online; and we looked at a lot of doors!".
---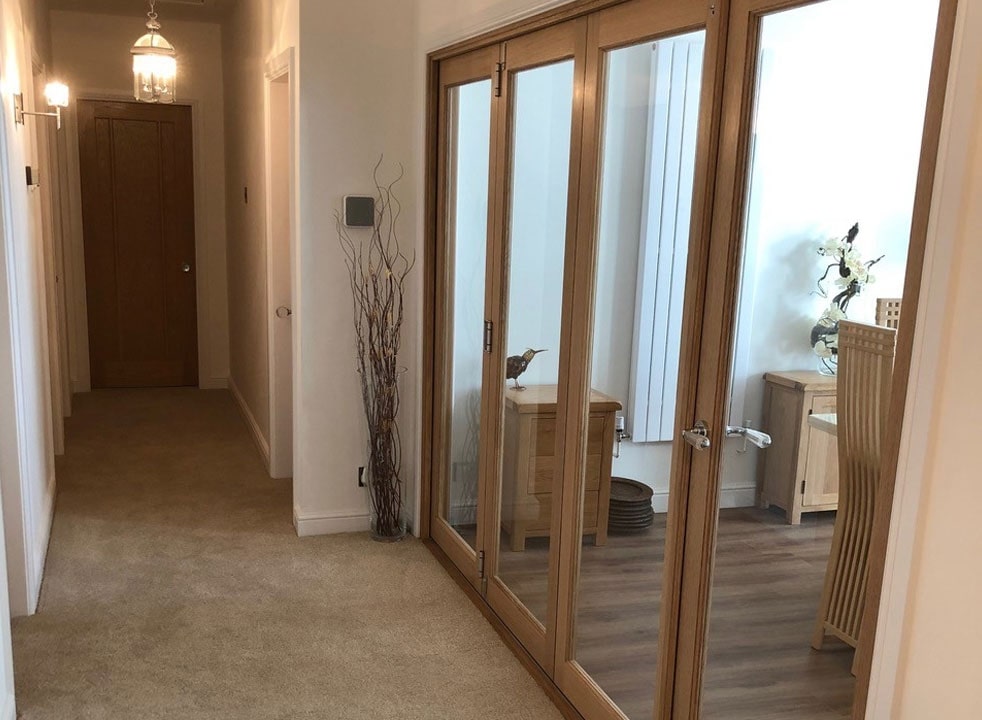 ---
The Tryners used a local builder for the renovation work and he was keen to advise on the choice of doors, as Stephen explains;
"He didn't half put the wind up me with his insistence that we should choose quality over economy when picking a supplier, but we did see the value of what he said and took it all on board. Vufold's bifolding doors looked the part to us so we placed an order and waited for them to arrive. I'm glad to say that we seem to have chosen very well as the builder was highly impressed with the doors when they were delivered."
---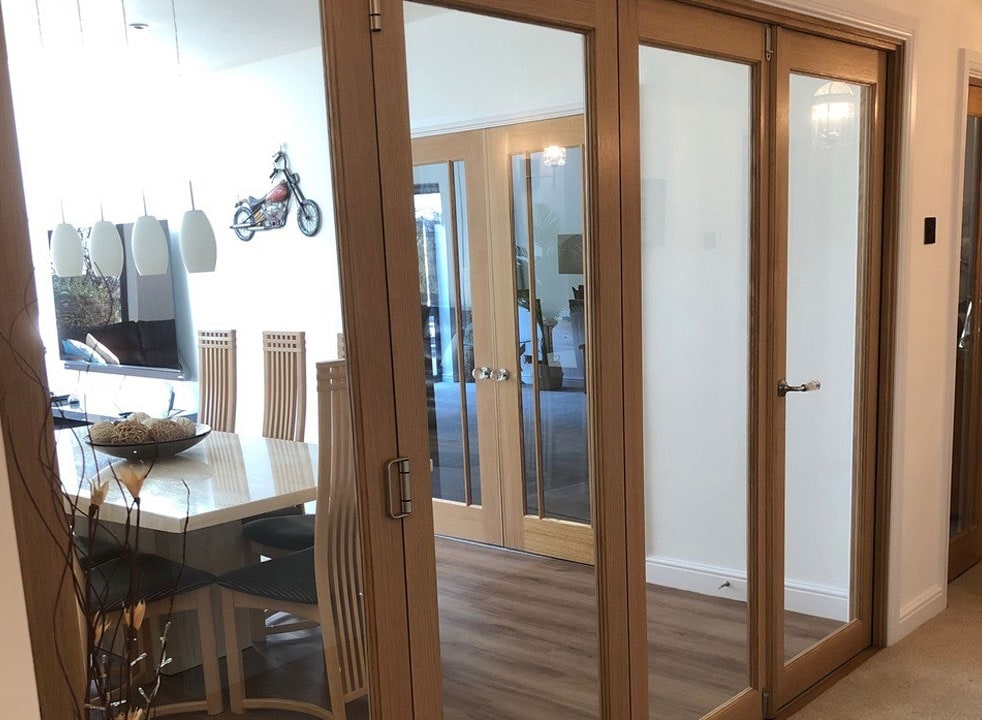 ---
He was so impressed that he told Stephen he would be advising his next customers to order from Vufold instead of other suppliers he had previously used.
The Tryners' doors have been in place for three months now and Stephen feels quite proud about their choice of Vufold as a supplier.
---
"When you look at other suppliers and consider what they are asking for in terms of price and quality, you can easily see that Vufold are far superior. Ours sit well against our oak furniture and with the help of some neutral interior satin varnish, I've been able to match the colours perfectly without altering the tone of the wood on the Finesse doors. As far as I'm concerned, nothing else came close to the deal we got from Vufold."
---