A recommendation that was never considered has finished the room perfectly
They say that recommendation is the best advice to take when deciding on a purchase; for Andy from Cambridgeshire that certainly proved to be the case when he invested in Vufold's bi-fold doors.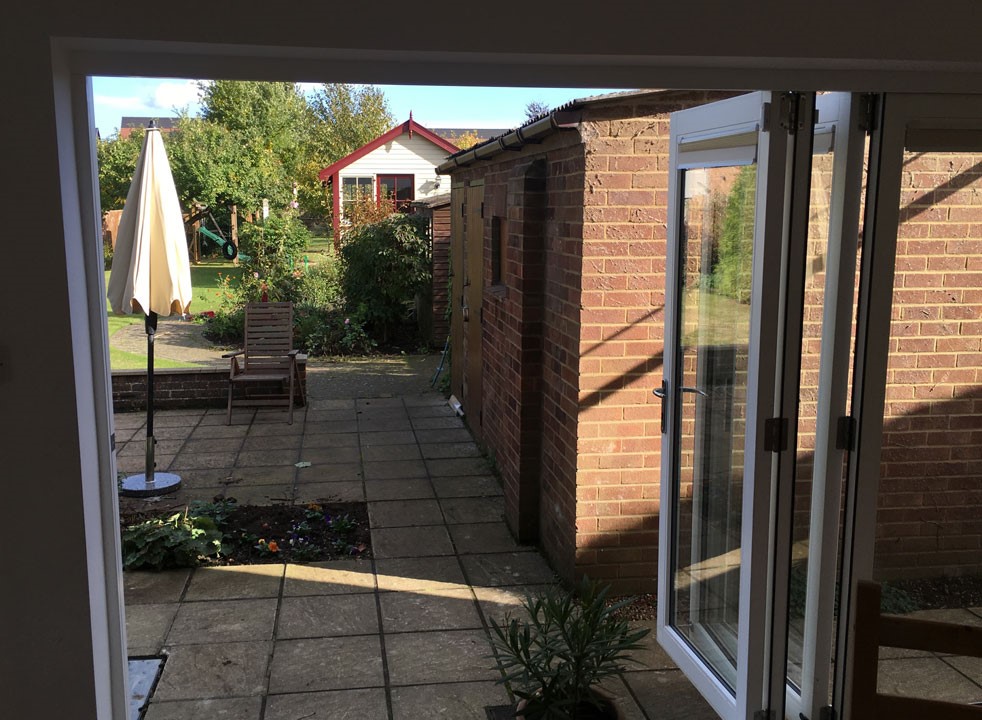 In the Spring of 2016 Andy and his wife, who live in a 1930's semi-detached house with their two young children, were coming to the end of a renovation project on their home. They had knocked through the existing old garage into the small kitchen area to create a kitchen-diner that afforded them much more space and comfort. It was at this point that their builder sprung a surprise on them with a suggestion they had never consider, as Andy explains.
"Originally we had intended to leave the existing back wall in place and just use the old kitchen door to access the garden. The builder then suggested we install bi-fold doors to make a real feature and to allow more light into the new room. He recommended Vufold as he had installed several of their doors in other properties and I think he even put them in his own home which he was building at the time. We checked them out online, liked the look of them and they just made it within what was left of our budget, so we went for them," says Andy.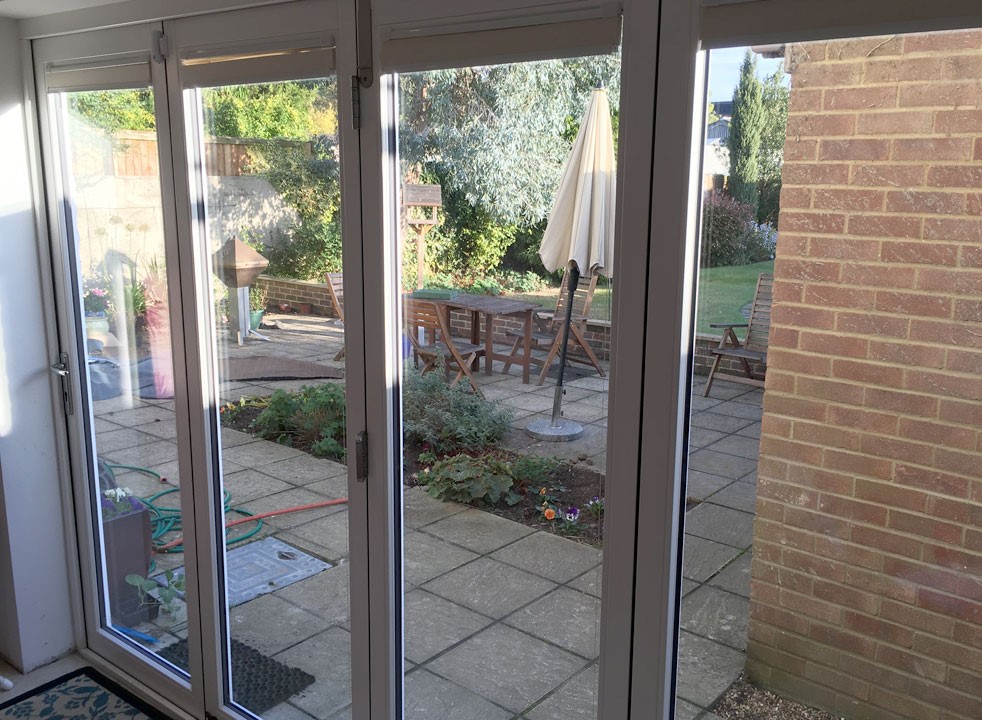 The couple chose a five-leaf set of Vufold's Master range finished in white and were so impressed with what they saw that they did not bother to look at any other doors. So, did the builder's recommendation live up to the family's expectations?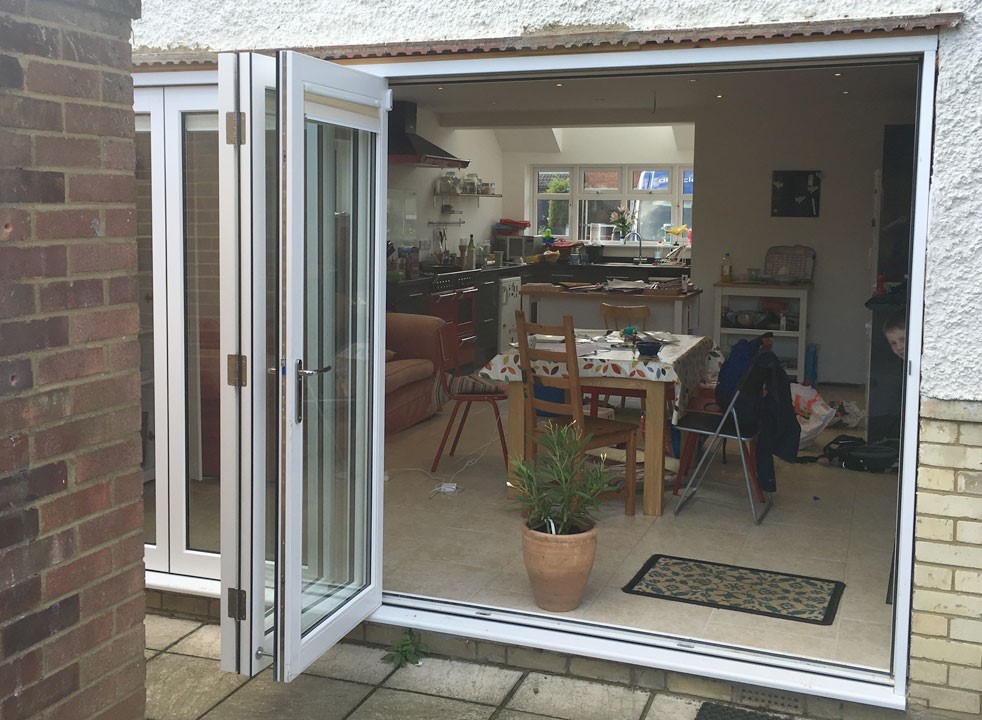 "When we had the doors installed we were delighted with the way they looked. They give us a great view out onto the garden and in the summer the kids love having them open so they can charge in and out of the house at will. They were the very last thing to be added to the project and they did not break the bank but what we really like is the ease with which they open and close. We have a set of French doors on the other side of the house and the quality of movement is simply incomparable as the Vufold ones are outstanding.
We would not have considered installing them without the builder's recommendation but the bi-fold doors have really finished the room off perfectly; so, in the end, the reality has more than matched our expectation as we are delighted with them," says Andy