Finesse internal bifold doors helps prevent heat loss from the conservatory
It's not every day that you can get an experienced carpenter to change their supplier, but that's precisely what Jonothan Wright did when he discovered Vufold and its Finesse range of internal bi-folding doors.
Jonothan has lived with his wife in their four-bedroomed detached house just outside of Sutton Coldfield for quite a while. Eleven years ago, they had a conservatory built at the end of the dining room, looking out over the garden. In the summer it was fine, but in the winter the couple struggled to keep the dining room warm due to heat escaping through the conservatory glass.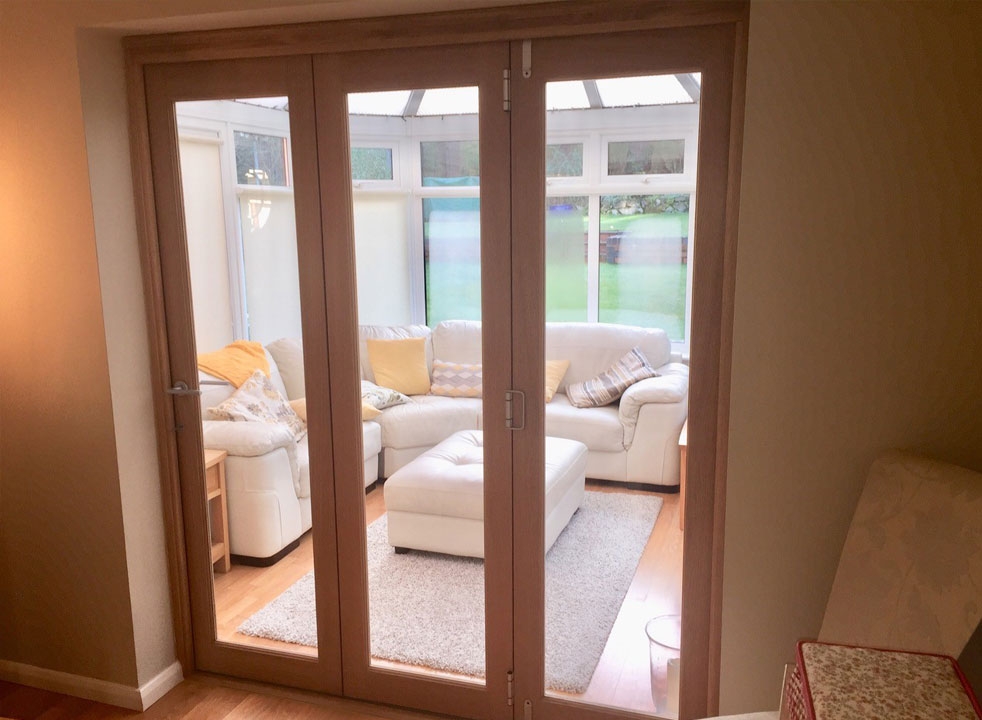 As time passed, the couple discussed installing doors to separate the dining room from the conservatory, but they did not want to lose the value of having the light flooding in through the conservatory into the dining room. With another winter approaching and fuel bills rising, last year the Wrights took the decision to take some action.
The couple had a clear idea about what they wanted, oak finished doors with plenty of glass, and preferably bi-folding. Jonothan spoke with a carpenter he knew about fitting them and asked for recommendations. The carpenter suggested a very well-known brand-named company, but Jonothan thought they were rather expensive, so he started to look online, which is when he found Vufold and the Finesse range.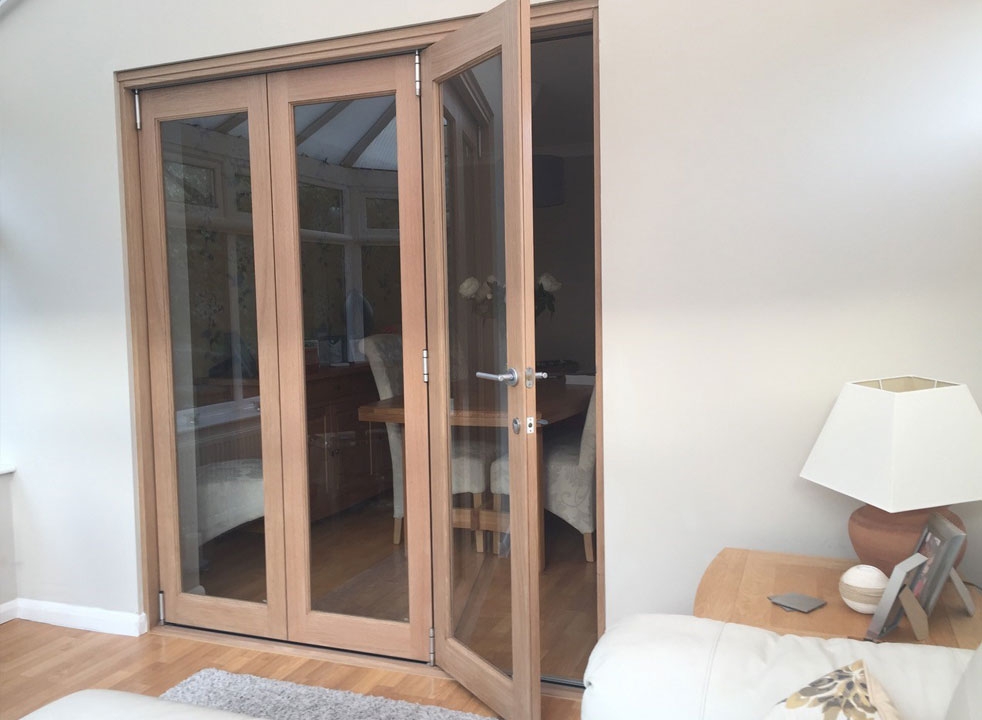 "We really liked the look of the Finesse doors as soon as we saw them. What really struck us was the clear quality of them, as they were an easy match for the recommended doors but at a much more acceptable price. I spoke to our carpenter and said we would leave the choice up to him, but if he thought they matched in quality then we would choose to go with Vufold – he did and we did," says Jonothan.
At the time of finding Vufold, the Wrights were not quite ready to place their order as they had nowhere to store the doors, so they made plans for the installation and waited. A few weeks before they were ready to order they got a call from one of the Vufold sales team. "He rang to say that they had a sale on for a few days, and would we like to place an order. I explained that we still had nowhere to store the doors and could not place an order until we were ready to have them installed. That's when Vufold offered to hold the doors for us so we could take advantage of the sale. I was quite stunned by this level of customer service, and to be honest, it has been nothing but excellent each and every time we've been in touch with Vufold," says Jonothan.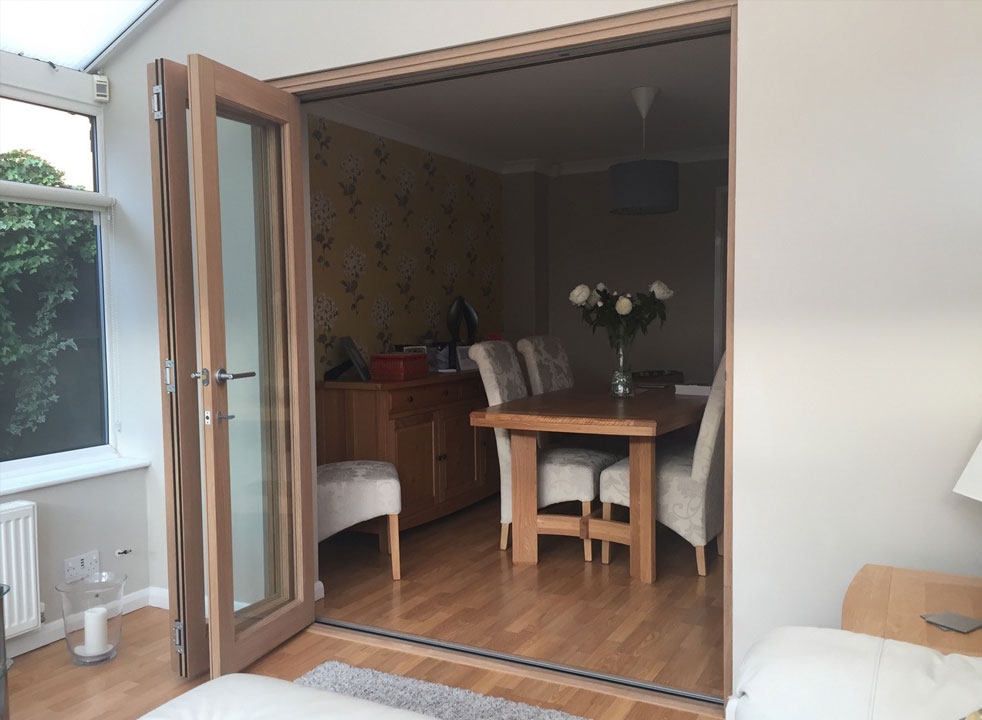 So, with the doors in place, have the Wrights noticed any difference in terms of keeping the downstairs warm? "There's no question in terms of heat loss – the difference is quite phenomenal. It takes so little time to heat up the dining area now and the temperature stays constant. The doors look amazing and really add to the look of downstairs and we have no doubt that over time they will make a substantial difference to our fuel bills as well. Our carpenter was so impressed with the quality of the Vufold doors that he has now swapped to them as his preferred supplier. We love the doors, but, if there is one thing that we do wish, it's that we'd had them fitted years ago now," says Jonothan.