Internal Bifold doors add more living space options
Try as they might, Trudy and Mark Slade could not find a new home to move into that gave them what they wanted at a price they could afford. With the offspring having flown the nest, the couple wanted a different layout to their home, one with more flexibility that offered privacy and options, so they gave up house hunting and went looking for bi-fold doors instead.
"We had planned on moving, but then we watched Homes Under The Hammer on TV, saw a house with bi-folding doors and thought – aha, that will do the trick – because we could see it would give us more options in terms of using our living space," says Trudy.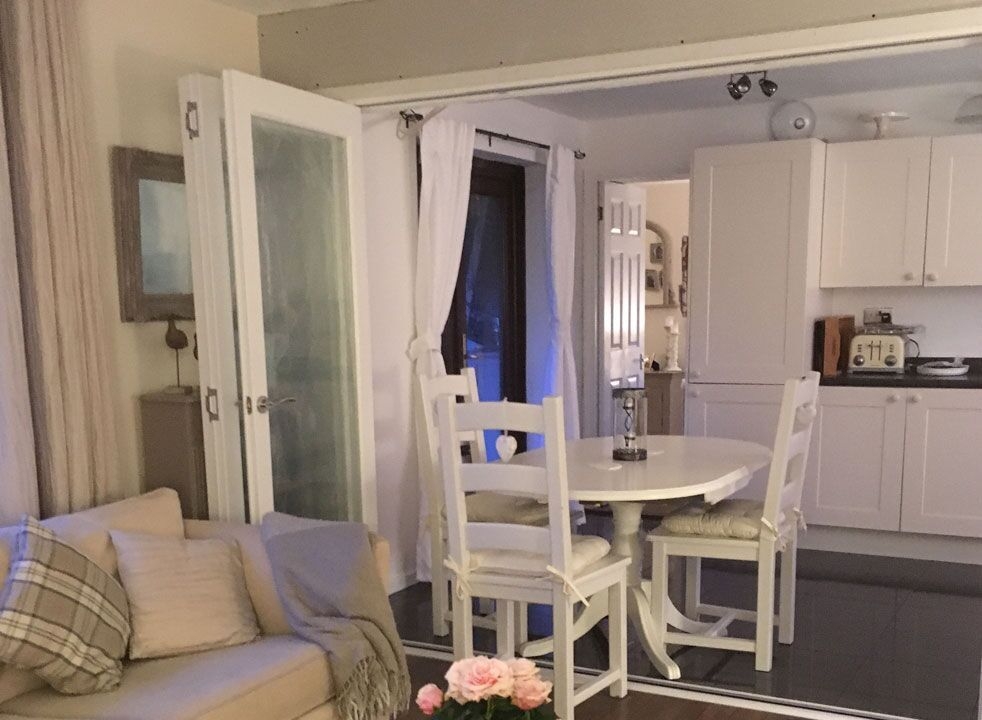 The couple, who live in a 1980's three-bedroom semi-detached house in Andover, started by looking online, which was a first for them both in terms of large purchases, as Trudy explains; "We are the type of people who like to go to a shop and see it then buy it, but this was not really possible with bi-fold doors, so we had to place our trust in the Internet. We started looking and found another provider before we stumbled upon Vufold's website. The Vufold doors we liked were slightly more expensive than the ones on the other site, but the professional look of the Vufold website, its better-looking products and the company's testimonials made up our minds for us. When we've booked things online before, we've always checked Trip Advisor or something similar, so to see such glowing references gave us a lot of confidence in placing the order."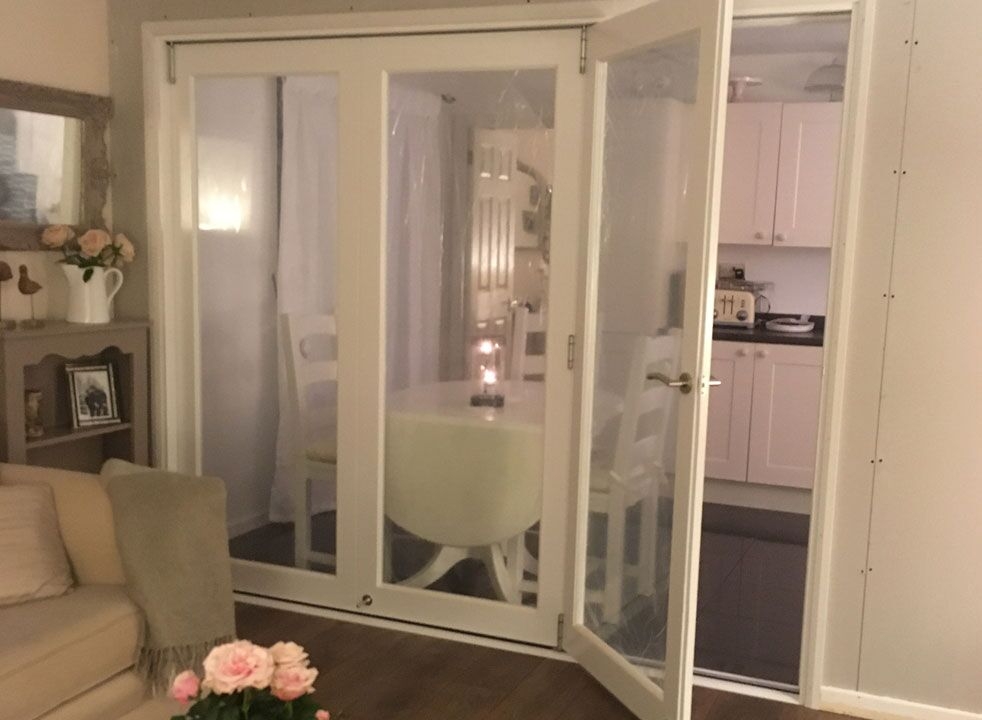 Trudy and Mark decided to order a three-door set of Vufold's Finesse internal doors in a white finish that was to go in between the kitchen and sitting room; four weeks later the doors arrived. "We were most impressed with the way Vufold took our order," says Trudy, "It was literally one call and payment taken over the phone. Everything went like clockwork for us with the doors arriving bang on time as promised by the sales team."
Trudy is fortunate to have a nephew that works for a company that makes and fits bespoke speciality doors. "It was rather handy having a relative who could fit our doors for us, even if we could not afford to buy from his company. The fact that he said the doors had been manufactured to high quality standards reinforced our opinion that we had made the right choice in picking Vufold," says Trudy.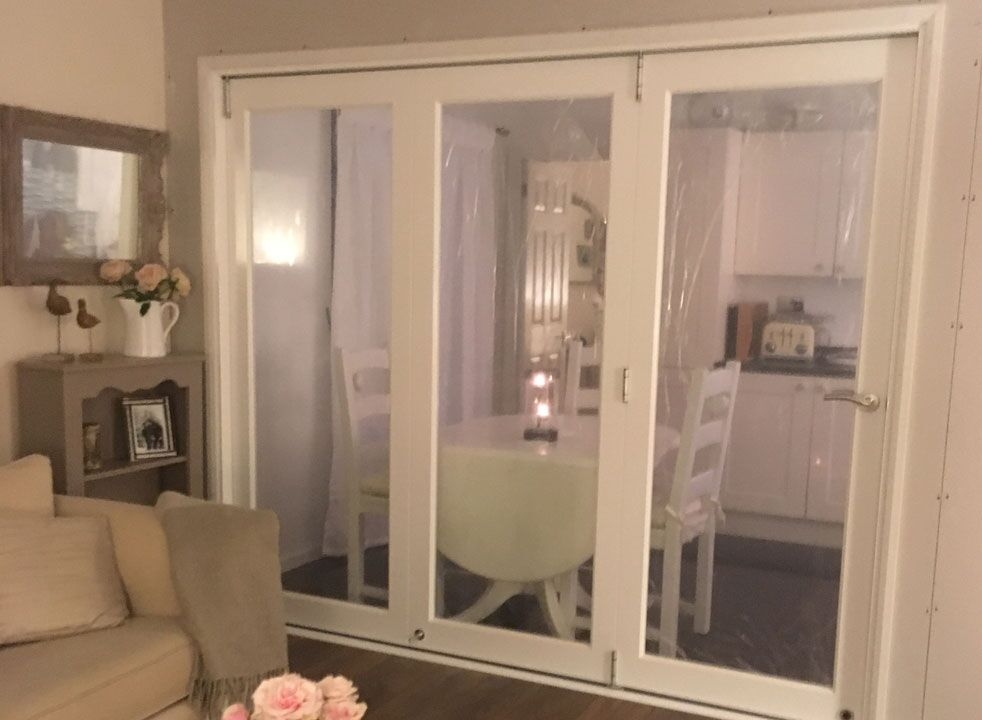 With the doors now having been in place for over six months, how do Trudy and Mark feel about their choice? "The doors are absolutely brilliant. Our friends love them and are always commenting on how good they look. With the doors closed, we can now have two rooms downstairs if we want, with peace and quiet in the sitting room if the washing machine is on. When we want friends round, we simply put the doors back to create a large open space and it has so much more light too than it ever did before. Choosing Vufold was definitely the right decision for us. The sales team were excellent, even when we had a small problem after the installation they rectified it immediately. At no point did we ever feel we were being fobbed-off when we asked questions and they kept us in the loop right through the process, we would certainly tell anyone looking to buy bi-fold doors to go to Vufold," says Trudy.