3 Sets of Ultra Bi-fold Doors
After seven years of living in the family home in Hawarden in Flintshire, North Wales Richard Lockett and his wife Jill realised it was time to increase the downstairs living space. Working within the permitted development rights for a single story extension to the back of the house, appropriate plans were submitted while Richard and Jill spent time deciding on what they wanted in terms of access to the garden area and the new kitchen - dining - living area.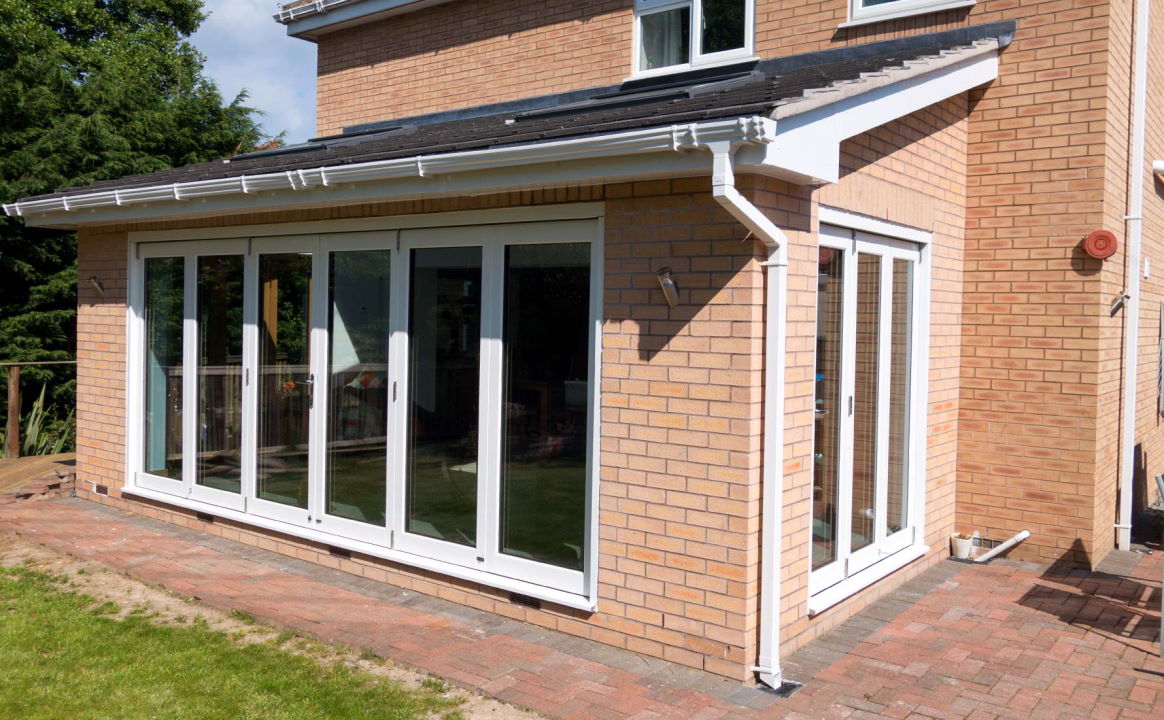 Richard explains the thinking behind the development. "We had looked at a conservatory but realised we could have an extension almost the full width of the house for the same price. That would allow us to increase the area in the kitchen and create a seating space, as well as extending the size of the kitchen to encompass a dining space too, which is more ergonomic as we all spend time in the kitchen when entertaining, so three rooms into one large space. We decided we wanted to put three sets of bi-fold doors in, which meant a lot of glass and several considerations about the thermal insulation and heating, as well as how we brought the garden into the new room. We had a lot to think about in order to make the right decision," says Richard.
Fortunately for Richard he was invited round to a friend's where he and Jill had the opportunity to check out the Vufold bi-fold doors that had been fitted to their kitchen. "We were taken with them as soon as we saw them," says Richard "They just looked so solid and good quality that we almost made our minds up on the spot."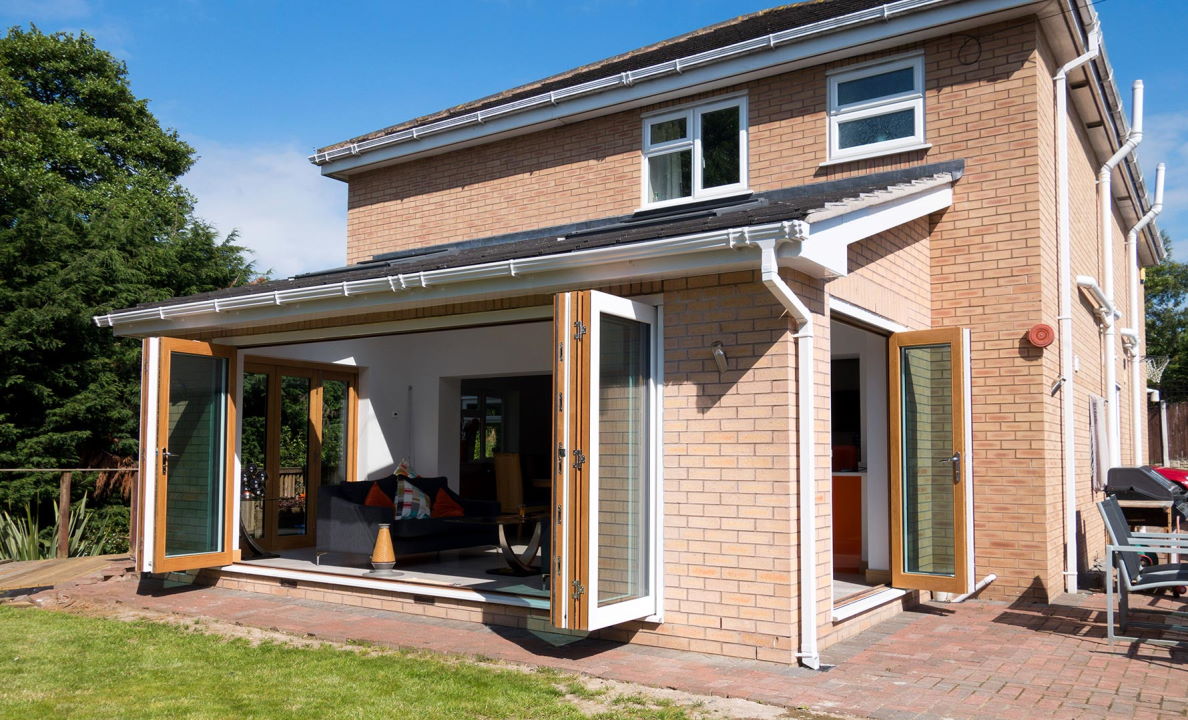 In March 2014 Richard had two six foot and one sixteen foot set of the Ultra Bi-Fold range from Vufold fitted into the extension and the family has been delighted with them ever since.
"There are so many plus factors about the doors, but the fact that they hang from the ceiling rather than run on dust-trap tracks is great. The Ultra range gave us that extra thermal insulation when the weather turns against us, which it can do in North Wales but they also give us great flexibility in that we can have one, two or all of the doors open in a variety of configurations depending on what we want. When the sun is shining it's great having all the doors open and letting the fresh air into the new seating area and kitchen. We absolutely love the way the range fits externally with our existing windows and internally with our kitchen woodwork but by far the biggest factor for us is the quality, they just look so good and run so easily, which is why we have no hesitation in recommending Vufold to anyone considering installing bi-fold doors," says Richard.