---
Sometimes, when you decide to knock walls out when redesigning a house, you want the best of both worlds; which is what Ian Andrews and his family hoped to achieve when they knocked through from their lounge to the dining room/kitchen.
Ian, his wife and two children live in a late 1970's, four-bedroomed detached house in Hassock, West Sussex. The downstairs layout did not really work for them, so they set about changing it by opening up the space and taking a wall out. However, the family was keen to maintain the privacy options that the two rooms had previously offered, so they needed a plan that would solve the conundrum.
---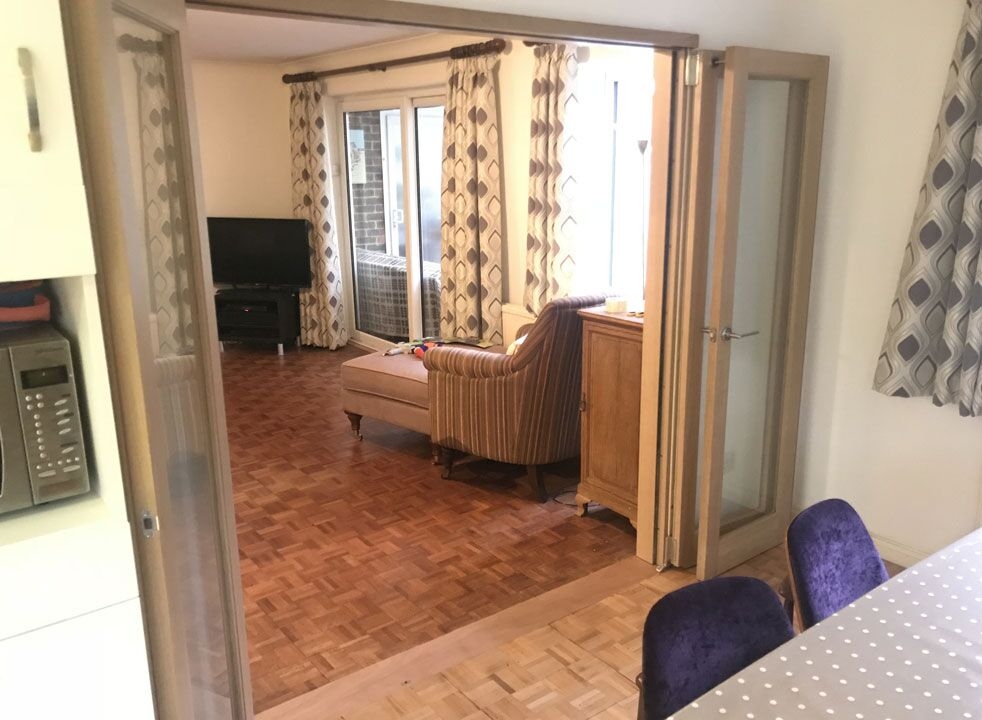 ---
"We knew that by opening up the space between the lounge and the kitchen area that we risked not being able to use the lounge for relaxation and peace and quiet as the noise from the dishwasher etc. would come through. We did a fair bit of Internet searching for bi-folding French doors and struggled to find precisely what we were looking for until we found Vufold, and its range of Inspire interior room dividers. They looked just the part and the fact that the doors folded back to the walls was a big bonus for us. We looked at the Inspire range in the videos on Youtube, which really show off the functioning of the doors so well, and thought they looked perfect, so we made enquiries and placed the order."
---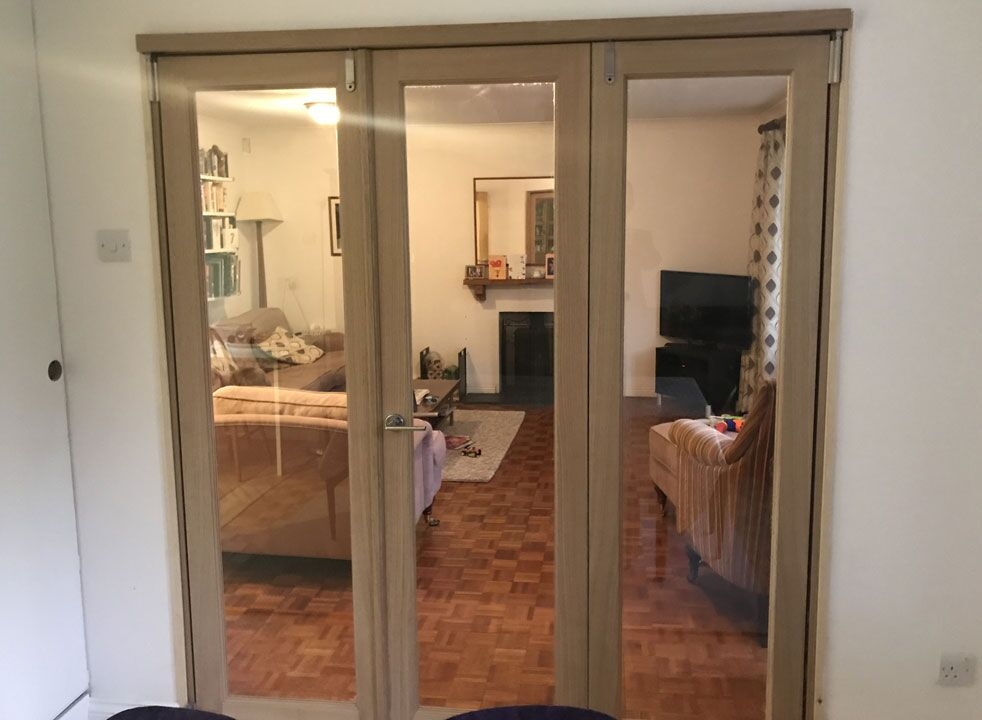 ---
The Andrews planned to use a local builder friend to fit the doors and had to put him on short notice when Vufold confirmed the delivery date, as Ian explains.
"We were given really helpful advice in all of the ordering process but we were really surprised by the short lead times and delivery dates that Vufold offered us. Our builder is very experienced at fitting doors, but we needn't have worried about anything as he was really impressed with the quality of the manufacturing of the doors. He told us that he normally expects to spend about two hours trimming and shaving doors to make them fit, but the Vufold ones went in perfectly first time. We did have a slight problem with one of the doors, but all it took was one phone call to Vufold and it was sorted out in superfast time."
---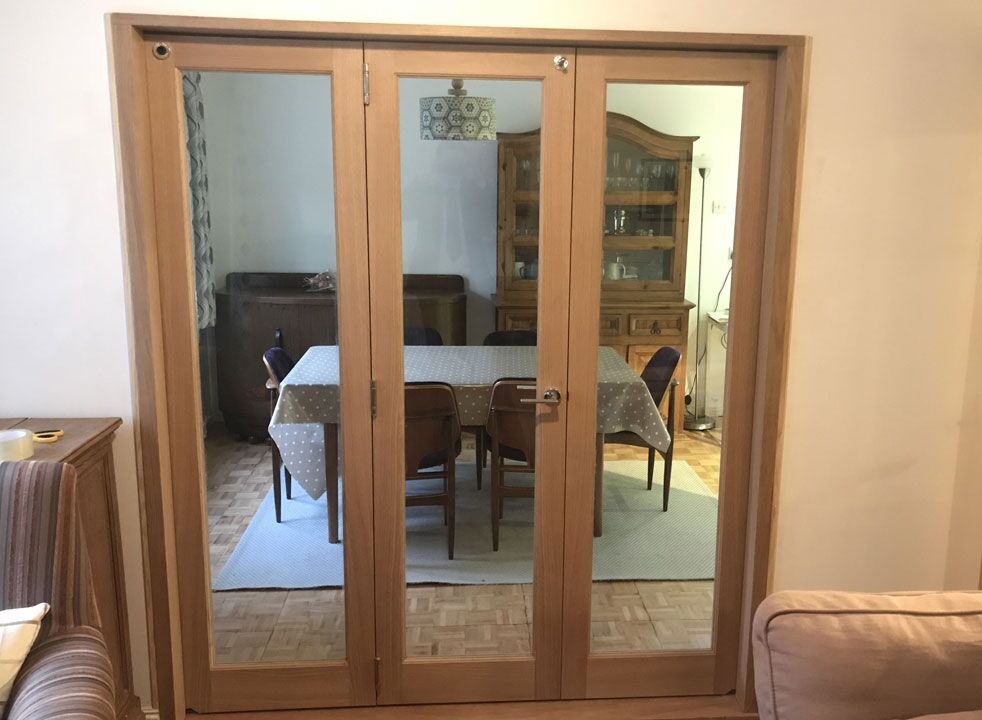 ---
With the Inspire doors fitted, the family is really reaping the benefits of having the option to open up the downstairs or to create two rooms with the bifold doors closed.
"The soundproofing the doors provide is really, really good, we have the freedom to have one large living space or two separate rooms that don't impact on each other with the sound of cooking interfering with TV viewing, reading or conversation – I guess we did actually get the best of both worlds in the end."