2 sets of Elite 2.4M Bifolding Doors
In 2012 Paul Wright, his wife and son moved into a bungalow in Louth, Lincolnshire with plans to add an extension at the back. In January 2013 the extension was completed so Paul and his wife sat down at the PC and started researching bi-fold doors on the Internet.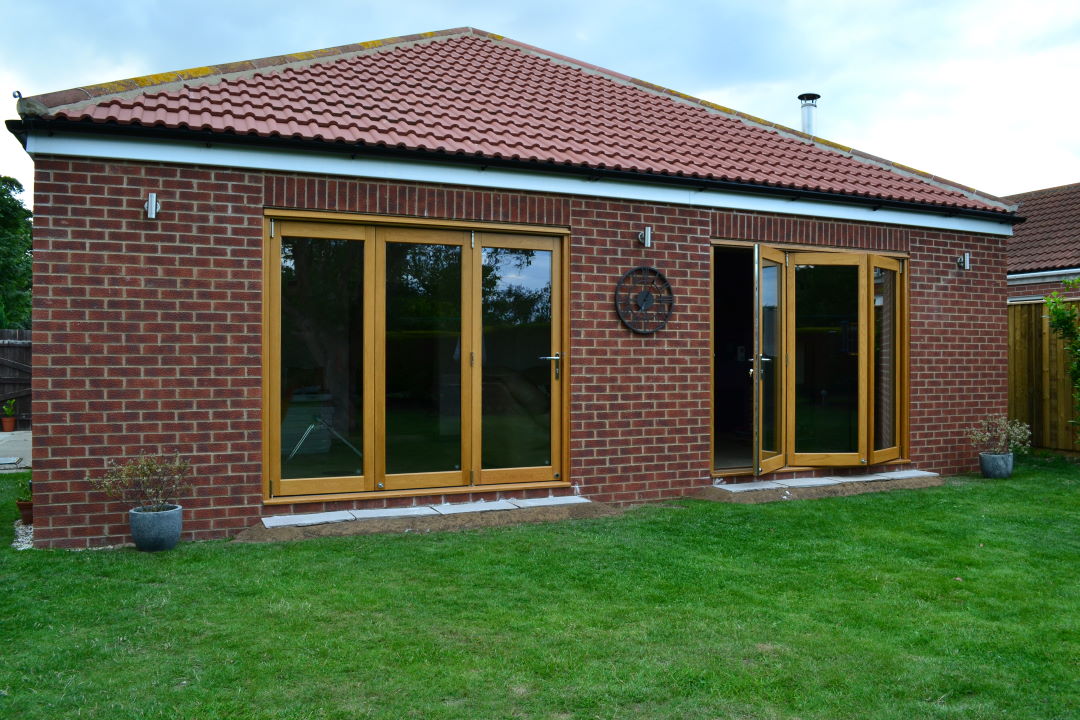 There are a lot of suppliers when it comes to bi-fold doors but Paul says it was the help and advice they got from the Vufold team that made them decide to purchase their doors. "The support we got and the information Vufold provided was really helpful, whatever we wanted to know about they were more than happy to provide the answers," says Paul.
The Wrights decided on the Elite range for the two eight foot door spaces they had created in the extension and Paul says the choice was dictated very much by their available budget. "We looked at lots of suppliers and Vufold gave us by far the best value for money, The Elite doors look fantastic and really suited our budget too. The fact that they come fully finished was also a bonus as both sets went in during the late winter," says Paul.
Lincolnshire gets its fair share of bad weather and rain but this has not been an issue for the Wright family. "The doors have stood up to some very heavy rain and we've not had one problem. The sound proofing is excellent and not a drop of rain has ever got through – they really are brilliant and we can't recommend them highly enough," says Paul.
When it comes to the summer the house benefits by being east facing and as the sun comes up, the back rooms are heated even before the central heating comes on. Overall Paul says the family's goal has been achieved with the Vufold Elite doors. "We wanted and have got a certain look with the two sets of doors. The outlook into the garden is just great and the look from the outside is exactly what we wanted. I've been telling people about Vufold ever since we had them put in and I will keep telling people because they are that good," says Paul.