Prestige 3.6M & 8ft Real Oak Folding Sliding Doors
When Geraint Evans bought a traditional 1950's two plot house in Cardiff it was with a view to refurbishing it to create a home and business unit for him, his wife and two teenage children. With Geraint being a Chartered Surveyor the project was always going to be done to specification and exacting quality. The family used an architect to provide drawings for the new look house that would include bi-fold doors to allow light to come into the building.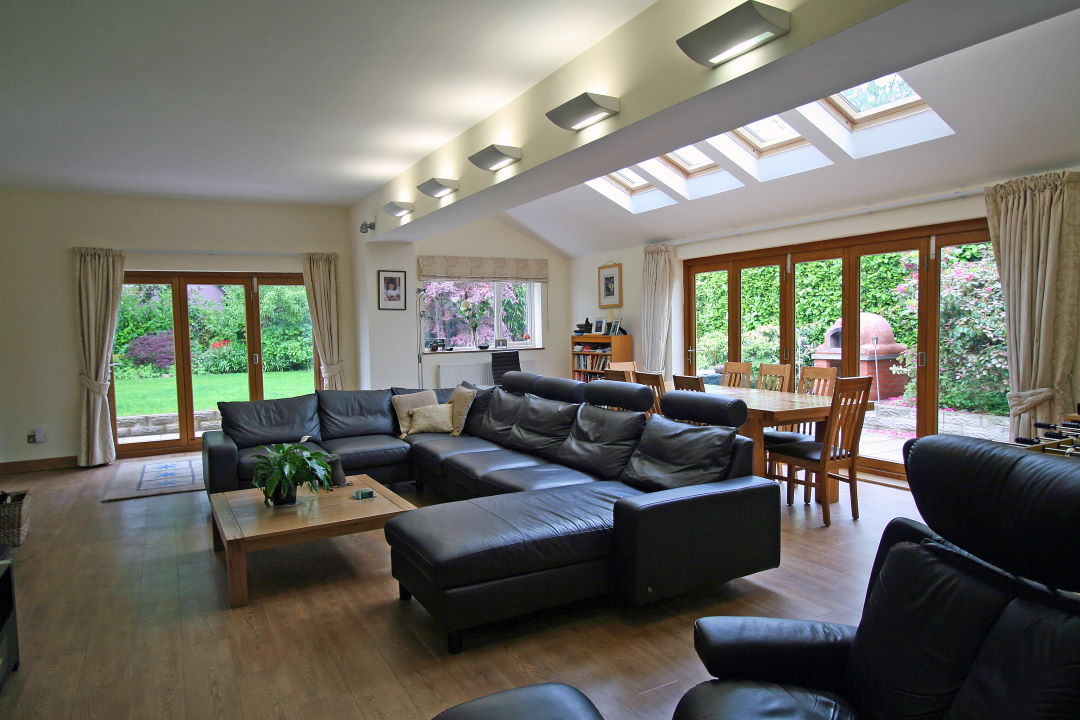 The architect specified non-standard doors which would seriously stretch the Evans' budget so they were delighted when they attended the Grand Designs exhibition and discovered that Vufold could provide them with off-the-shelf sets that would more than meet their needs.
"We knew the refurb would be expensive but the architect's plans really stretched us. Vufold literally saved us a fortune and made things so easy. We wanted to make a statement about the house and keep the theme of its oak interior but add light and airy openness. The external doors let the light stream in and the internal ones mean we can have the living area either open or sectioned off for privacy.
An added bonus to the installation of the Vufold doors was the creation of a new view over the south facing garden a Geraint explains. "We had a gorgeous garden that could not be seen from inside the house. Once we put the doors in everyone commented on how we had done the garden, but it had been there all along, only no one had ever seen it when they came round. We can now walk straight out into it when we want, we even had a band play in the house at party while the guests were in the garden. The doors give us the flexibility to come and go as we please; we are totally delighted with them. They look fantastic and do exactly what the sales team said they would."
Before Renovation