---
When someone does you a favour, it's nice to show your appreciation. Clearly Andy Marriott thought that when his friend put him up following his travels abroad; and boy did he repay his friend's kindness.
---
When Andy returned from working in Saudi Arabia and other countries, he was lucky enough to have a friend who agreed to let him lodge at his home until he got sorted with his own place. Andy's friend lives in a 20-year-old detached house near Mansfield, Nott's that had a set of French Doors already built in when he bought the property. When Andy did move out into his own place, he found that ironically it had a set of similar French doors to those his friend owned, which got the two talking about replacing them. That was the point at which Andy offered to pay for bi-fold doors to replace his friend's French ones.
Internet searching ensued, which led Andy to Vufold's website.
"We were on the look-out for white framed internal doors with large panes when we spotted the Vufold Finesse range, which we both agreed looked perfect as they matched existing doors in the house. We gave Vufold a call and were impressed enough with the way the sales team spoke to us that we went ahead with the order. Even though there was a sale on at the time, it was the quality and look of the doors that really sold them to us."
---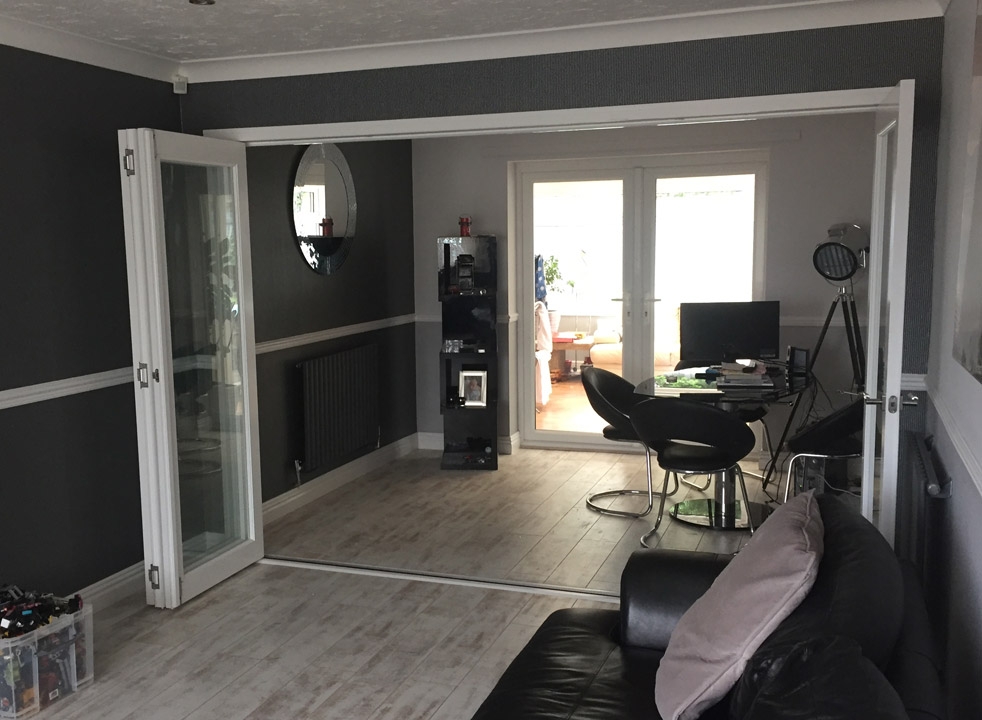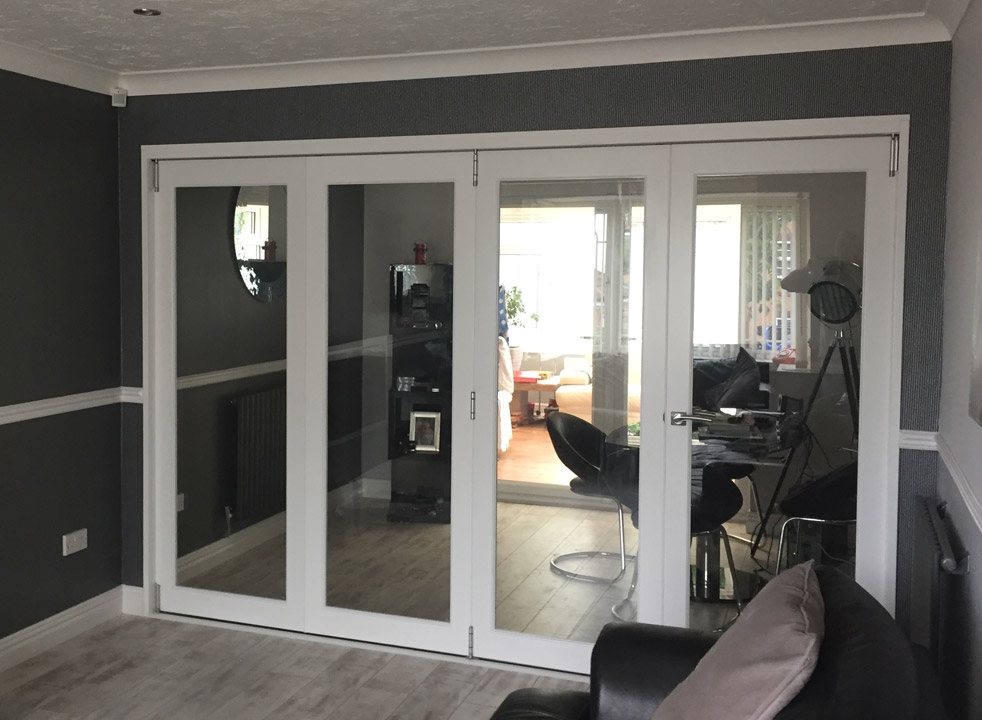 ---
The two friends were ready to take on fitting the project themselves, however, they were concerned about making sure the frame that would hold the doors would be right, so they brought in an experienced builder to assist them. With the old French doors removed, the next step was to take out most of the non-weight-bearing wall in preparation for fitting Vufold's bi-fold ones which would be much wider than the old ones.
"We all found the fitting instructions really easy to follow, in fact the builder said he had never seen such easy directions and he was really impressed with the manufacturing of the doors. We did have a slight hiccup in that we found some minor damage to one of the doors when they arrived, but it took just one phone call to Vufold to sort it out. The replacement door arrived in perfect time for us to fit them all, but not before we managed to mislay some of the screws for the hinges, but again Vufold were brilliant when we told them about it as they posted six new ones out that day."
---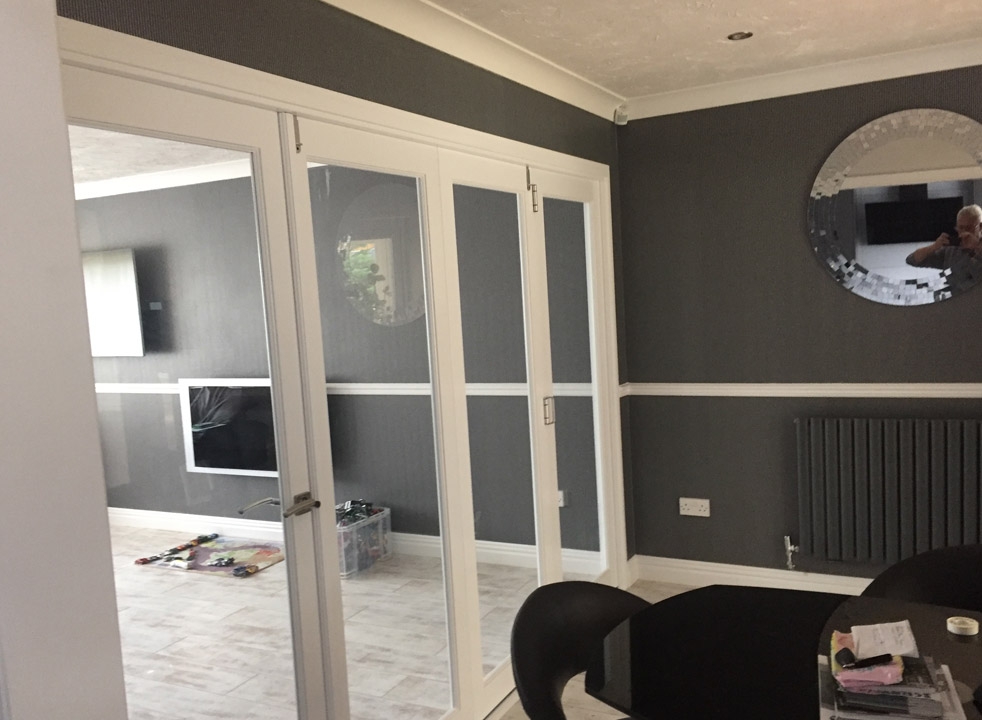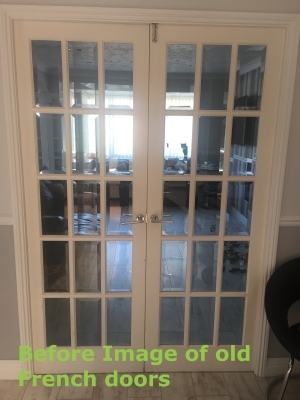 ---
So, is Andy's friend happy with the results?
"He's totally over the moon with the transformation of his home. The doors can be slid back in seconds to create a huge open area where the kids can play and the light coming through has made a massive difference to the feel of the downstairs living area. What's more, even though I'm no professional, I am certain that the outlay for the doors and the builder's time is far outweighed by the considerable value to the property that the doors have added."
---
---