---
There's no doubt about it when you are planning to spend a fair amount of money on a refurbishment, it pays to shop around; that was certainly what John Christie found when he had a full extension built on the back of his home.
---
John and his partner have lived in the same house in Port Seton just outside Edinburgh for over 20 years. Last year they decided to radically change downstairs by adding a full width extension that would dramatically increase the size of the kitchen and dining area. John got in touch with a contractor and asked him to provide a price for everything, construction, decoration and supply of all fittings.
---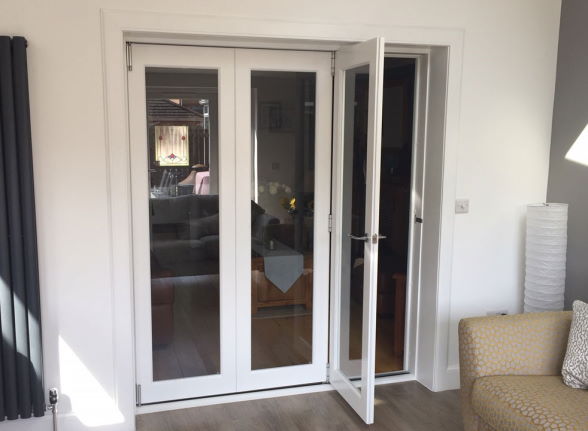 ---
"We did not want lots of different people to pay or negotiate with so we chose someone that could do the entire project. It suited us so we put ourselves in his hands," says John
---
The idea of the extension was to create a new L-Shaped living space including an extended dining room and an ample new kitchen. The existing living room would be left with a very different feel to the light, bright and airy extension, so the Christies instructed the contractor to quote for internal bi-fold doors to separate the rooms.
---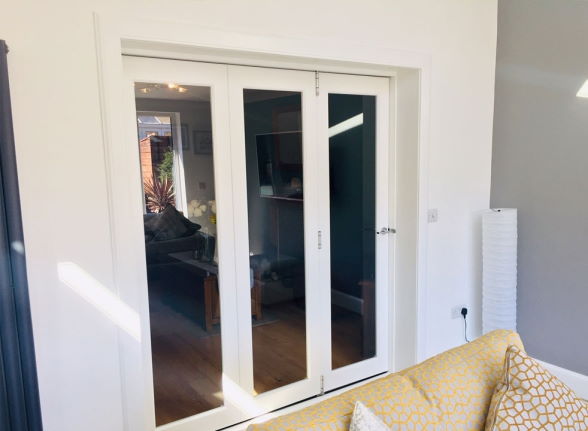 ---
"We knew we were spending a fair amount of money on the extension, but when we got a quote of over £2,600 for a set of bi-fold doors I thought, hang on, that's a bit steep, so I started to look around on the Internet for others. Our contractor said he was happy to use other suppliers but had based his quote on doors from a company he had used many times before. That's when I first discovered Vufold – and I'm very glad I did," says John.
---
John's first visit to the Vufold website gave him a lot of confidence after he read the customer case studies. He was further impressed with the attention to detail and information he got from the sales team when he called to ask about the Finesse range – then they told him the price!
---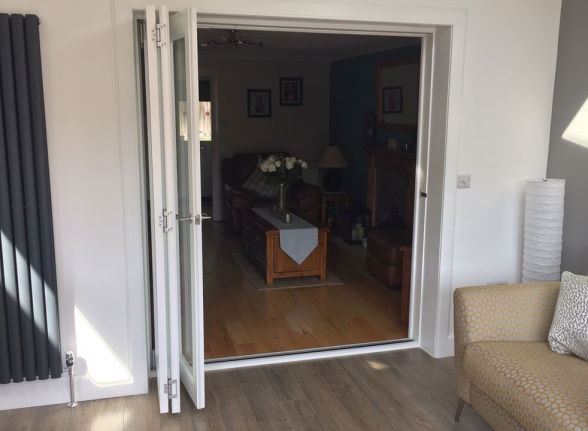 ---
"I could hardly believe the huge difference between what we had been quoted before and what Vufold were offering for what looked like very similar doors. I spoke to my contractor and he advised caution along the lines of, you only get what you pay for, but I'd been impressed at every turn with Vufold, so we placed the order," says John.
---
John's next surprise was the fact that Vufold agreed to deliver the doors at 7.30am in Scotland.
---
"I have no idea what time the delivery team got out of bed, but that was really impressive considering the distance they had to drive to get them to us on time.
---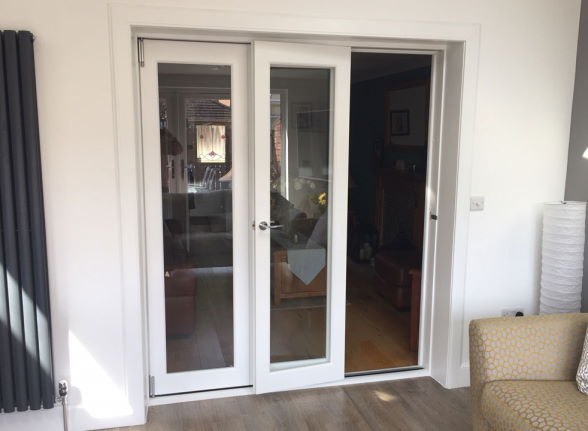 ---
"After that, it was the turn of our contractor to be impressed. Both he and the joiner simply could not believe the quality of the Vufold doors, nor the ease with which they were fitted. The contractor told me we'd won a gold watch for the savings we made by going to Vufold and that he will be asking them for all quotes in future.
---
"Looking back, it was a no brainer choosing Vufold. We saved over £1,500 on the original price, the quality of the bi-folding doors is absolutely top notch and the customer service has been outstanding from day one till last. When we questioned if one of the seals that had been sent was the right one, they even checked on a video of the order being loaded for despatch; it turned out our joiner had put the seal in the wrong way around – how good is that?"
---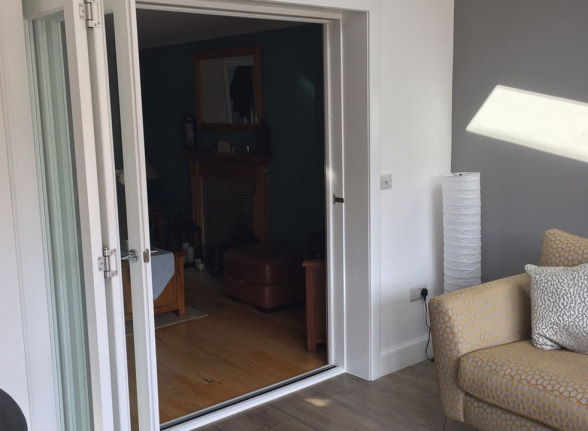 ---
"The contractor may have had his concerns about us using a different supplier to his normal one, but our choice was right. The doors are absolutely brilliant and look fantastic. Out of all the things we have bought for the extension, the doors are probably the best of the bunch," says John.
---