---
Emma and Stephen Langdridge run a dairy farm just outside of Uttoxeter in Staffordshire, which means they are kept very busy. So, when they decided on having bi-folding doors installed in the new extension to their 35-year-old bungalow, they wanted a no-nonsense supplier that would work with them; which is what they found when they chose Vufold.
The couple took the usual research route of Google and found the Vufold website.
---
"We looked at one or two suppliers but were taken with what we saw on the Vufold website. Their bifold doors looked like they had the quality standards we were after and the testimonials were very impressive. They were not the cheapest by any means, but then we don't usually go on price, as the quality is far more important to us," says Stephen.
---
---
Stephen and Emma were all set to place their order in January while the builders were getting on with constructing the kitchen/diner extension. It was at this point that the builder informed them that they needed bespoke sized doors, as the space they were going into would not be right for the standard sized ones.
---
"We rang Vufold and talked to them about our plans and they were great about it, nothing was too much trouble and they could easily manufacture the exact sizes we needed. It meant a bit more on the budget, but we wanted the doors to look just right, so we were happy that Vufold could look after us as they did," says Stephen.
---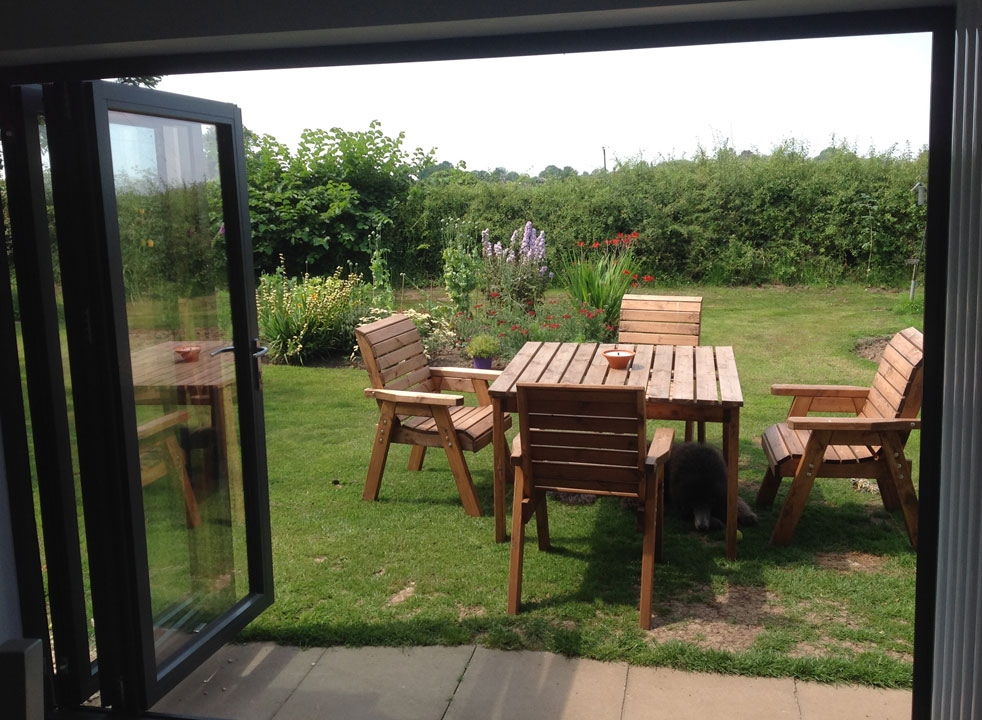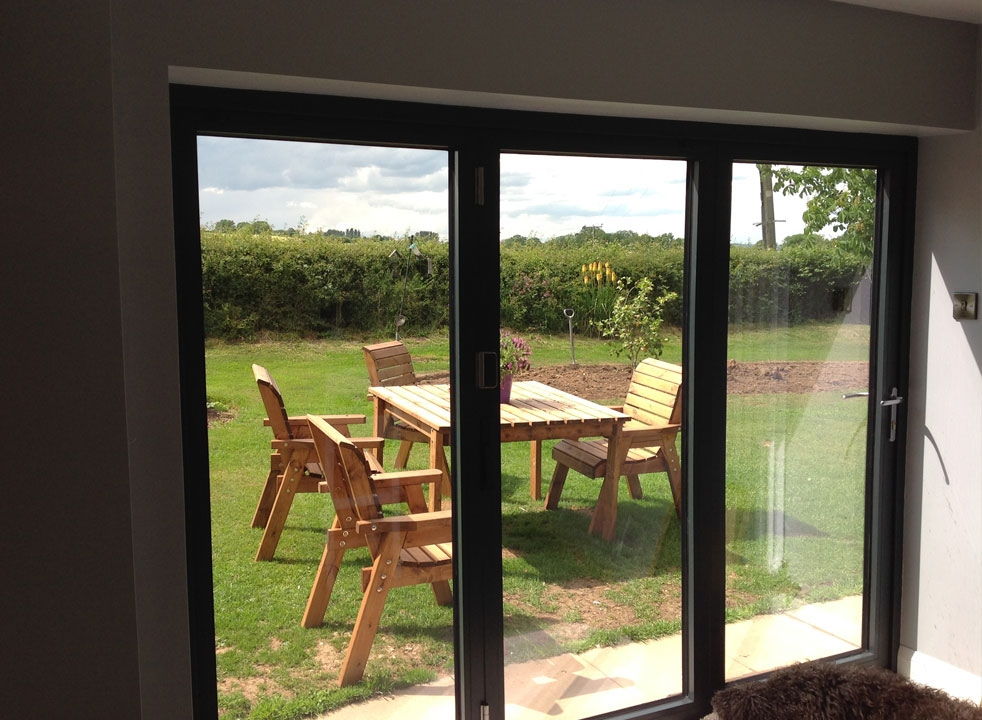 ---
Emma took control of the ordering and requested two sets of the Supreme range with three doors per set.
---
"We always wanted bi-fold doors, and the Supreme aluminium range fitted perfectly with our existing designs and décor. The anthracite colour is lovely and really sets the whole extension off a treat. We loved the idea of a design that would merge the garden with the house. Vufold were really helpful in all the ordering process, everything went easily and straightforward, which was just what we wanted and needed," says Emma.
---
The doors went in with no problems and now the couple are reaping the rewards and benefits of the warm summer.
---
"We absolutely love them," says Emma "they work so well and look amazing when they are opened. They provide the perfect vista of the garden; we definitely chose the right supplier in Vufold."
---
"We'd certainly recommend Vufold to anyone. They worked with us all the way through the project. We have no complaints about the doors or the service whatsoever," says Stephen.
NEED HELP WITH A PROJECT?
GET £50 IF WE PUBLISH YOUR PROJECT