---
Growing families need room to grow, which often results in an extension being added to a house. In Carshalton Beeches, South London, Adekunle Osanyin found that to be exactly the case a couple of years ago, so he set about planning a new extension that would dramatically increase the size of the living room and create a proper sized dining room to entertain guests.
"Although this was a long-term plan, we knew what we wanted from the very start. I started by looking on the Internet and found Vufold's website. I was immediately taken by the images of the doors, the testimonials but very much so by the Customer Gallery. I looked at a lot of them and I must admit to pinching some ideas from some of those I saw for myself. We were convinced that Vufold manufactured and sold the doors we liked but we wanted to see them for ourselves, so we went to the Grand Designs show and were delighted to find that they were there. We spoke to the sales team and they were really very helpful. I explained what we wanted, and they showed us the Supreme range. They looked great and came in aluminium with a white finish, which was just what we wanted. We needed two sets of doors, one for the living room entrance, the other for the dining room, both of which would open up onto the garden and let lots of light into the rooms.".
---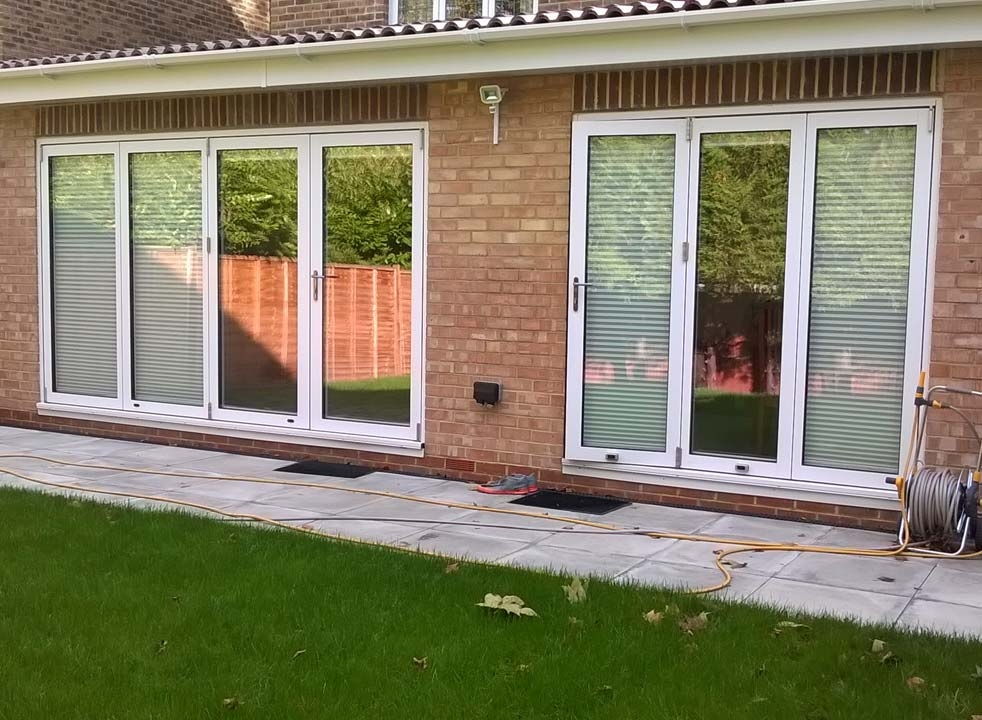 ---
With the external doors chosen, it was time to look at the internal ones that would separate the living room from the dining room.
"We knew we needed bespoke doors for the gap between the two rooms and were so happy that Vufold could again do what we wanted. With Vufold's Inspire range also coming in white, they were the perfect choice for us as they matched the Supreme range but also all the other existing doors in the house. This gave us a consistent sleek and stylish look right through the house, which was precisely what we had planned."
---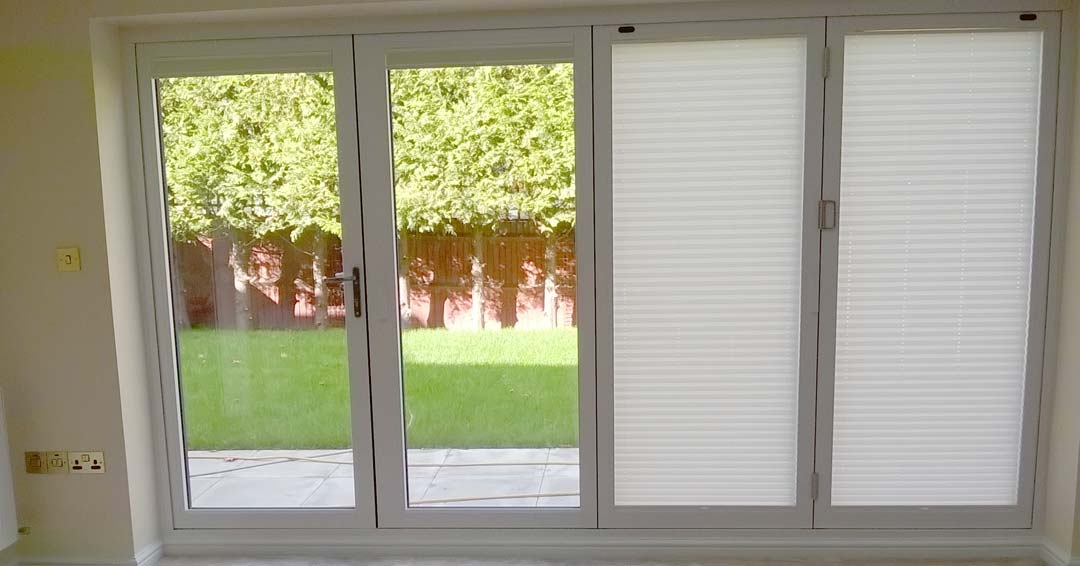 ---
The extension and door fitting were completed just in time for the family to get the full benefit of the amazing summer of 2018. So, was all the planning worth it in the end?
"O yes, we had three to four months of sometimes not having use of the lounge and part of the kitchen, but it was well worth all the hassle. The doors look beautiful and do all that we had hoped for. They are so easy to keep clean, they let the light shine right into the house and when we fold them back it's like the garden becomes part of the house. And when we added Vufold's own bespoke blinds, they finished them off perfectly."
---