---
Andrew and his partner Alison live in a four-bedroom detached, 20-year-old house in Burgess Hill, Sussex. Having looked for many months to move, they could not find a new home that matched their aspirations. So last April, they decided to upgrade instead of moving. This was going to be no small task, as it involved refurbishing the whole house from top to bottom.
Andrew served his apprenticeship in the building trade before going into management, so he knew he could carry out many of the tasks, and between him, with Alison in charge of decorations/details and a few tradespeople, they transformed their home, with only the kitchen/dining area left to complete at the beginning of 2018.
"We knew we wanted to knock through the wall between the Kitchen & Dining Room to create a bigger, more open space but we did not want to lose the ambience we'd created by having doors that would close things off and separate the rooms. The house has a conservatory, which had the old-fashioned sliding doors that used to open onto the original patio. They were now interior doors which were just wrong, so we started looking on the internet for doors that would open completely and fold back against the walls, and that's when we discovered Vufold," say the couple.
---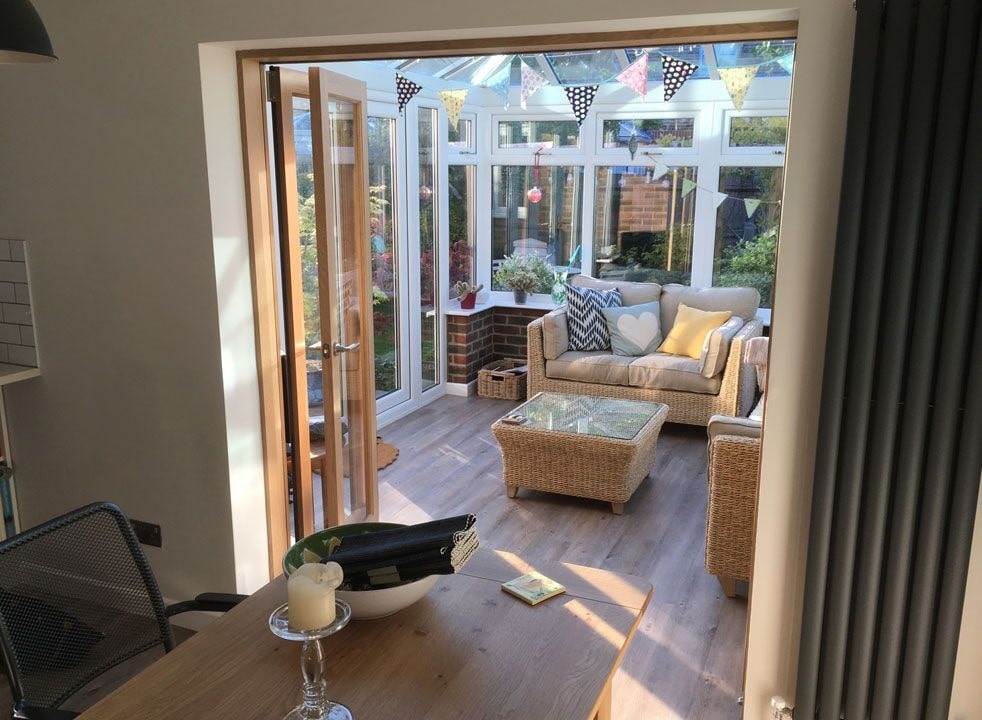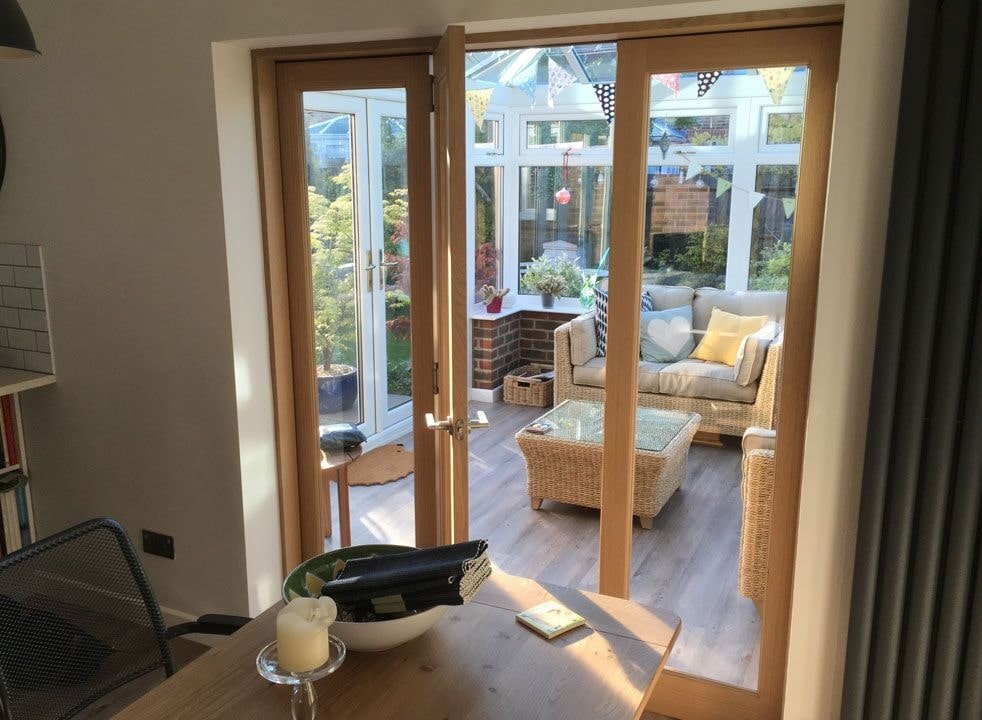 ---
The pair had already planned a new Karndean floor that would sweep through the ground floor of the property, into the dining area and out into the conservatory, so when they saw Vufold's Inspire interior bi-fold doors, they matched their ideas perfectly.
"We had to wait longer than we had hoped to get the flooring down, so placing the order with Vufold had to go on hold for a while. The Vufold sales team were in touch with us regularly whenever they had a sale on, which was really appreciated, but there was nothing we could do until we knew our timescales would fit. In the end, we placed the order in the winter and the doors arrived in time for us to stain and varnish them in the garage in preparation for fitting them when the floor was finished," says Alison.
---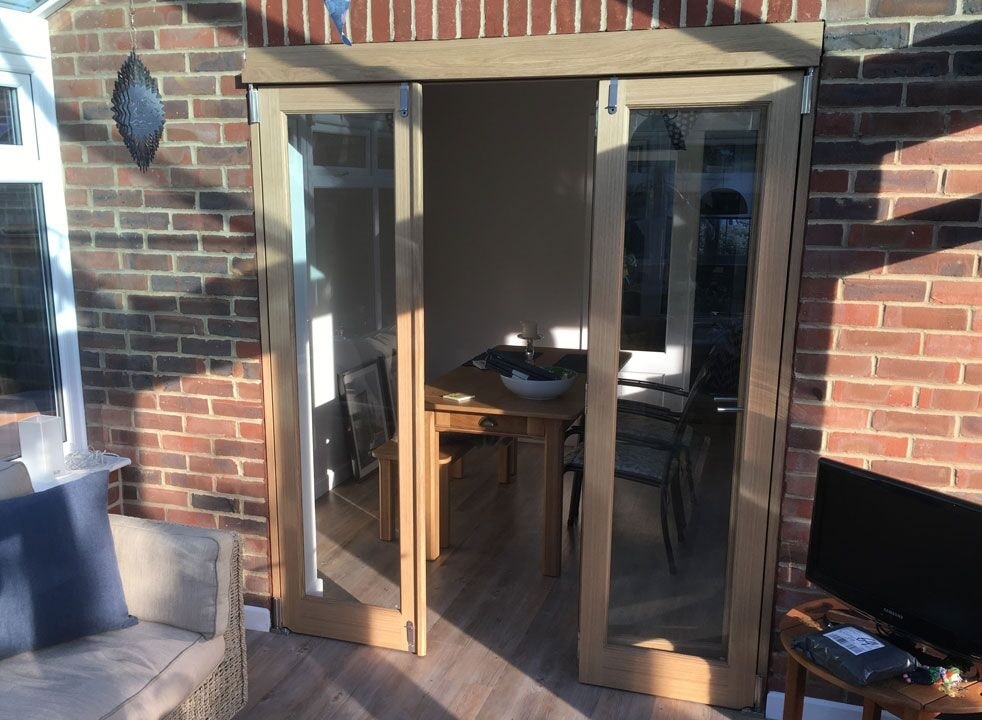 ---
Being a qualified carpenter really helped Andrew out, as he had to modify the opening that the doors were to occupy. The exterior doors were larger than the new interior doors, so Andrew had to install additional American oak infill, stained and varnished to match the doors.
"Even with the slight alteration, the doors went in very easily. They fit and look perfect and really make the difference to the look and feel of the rooms that we wanted. We really appreciated the support we got all the way through the ordering and buying process from Vufold and the quality of the doors speaks for themselves."
---