---
For many people, customer service is a major factor when making a purchase or deciding on a supplier. It certainly was for David Brewer and his wife when they were looking for doors and a window to put into their new kitchen extension; and given the bespoke nature of the window they were looking for, it is not surprising.
After nine years of living in their detached home in Newton Abbot, Devon, David and his wife wanted to create a much bigger kitchen space, one that was warm and airy, with lots of light. In particular, they wanted a very large window putting in that would become something of a feature. They also wanted a set of doors that opened out onto the patio so they could enjoy full access to the garden in good weather.
"We started looking on-line for doors and matching windows," says David, "When we came across Vufold. We really liked the look of the products and the reviews all seemed very favourable, but nothing beats being able to see and feel the product, especially when you plan to spend quite a bit of money on them. So I rang Vufold to see what they could do, as with us living in Devon it would have meant a long journey to the showroom in north Cheshire. To our surprise and delight, Vufold arranged for samples of the frames and glass of the Ultra range to be sent to our home. When they arrived, we were instantly impressed and placed our order for a set of four doors and four matching windows that we intended to set side-by-side in one large opening."
---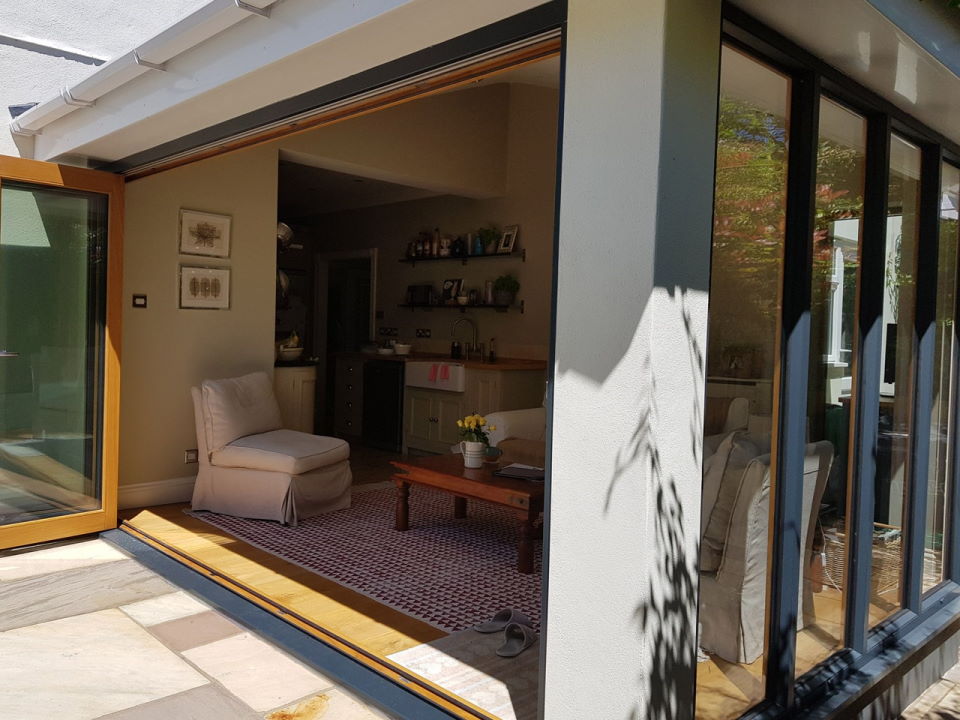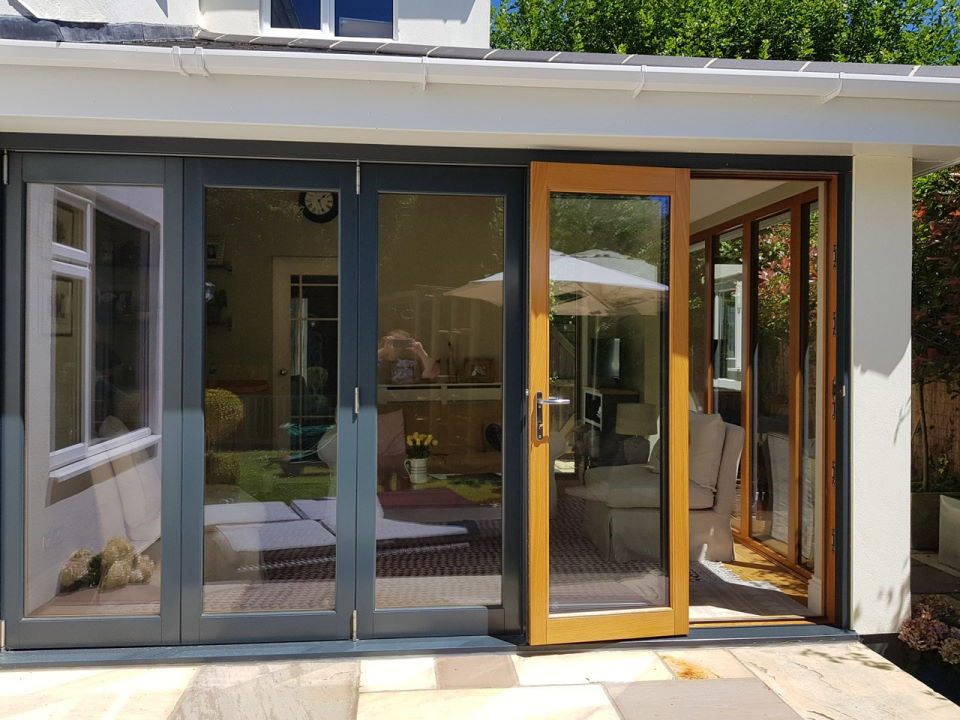 ---
The delivery was timed to coincide with the builders being ready to install the doors and windows in the new extension. They duly arrived on time and the doors went in easily, with the builders commenting on their quality and how straightforward they were to install. However, an unexpected problem arose when it came to putting in the windows.
"The windows were going in an opening roughly the same width as the doors and when I measured it up, I realised that four standard sized Ultra windows would fit in perfectly. What I had not taken account of was how the windows would be fixed together on the frames not connected to the walls. It was then that I called Vufold and explained my error. To my amazement they offered me an instant solution. They would manufacture a bespoke single window that would fit the full width of the opening, and they would exchange it for the others if I paid for the carriage to and from the workshop. I thought that was pretty outstanding customer service, but then they insisted on sending down a specialist fitter of their own to install the bespoke window – free of charge! I was over the moon as it's so easy to make a mistake when ordering things on-line and yet Vufold were only interested in finding a solution for this very happy customer."
---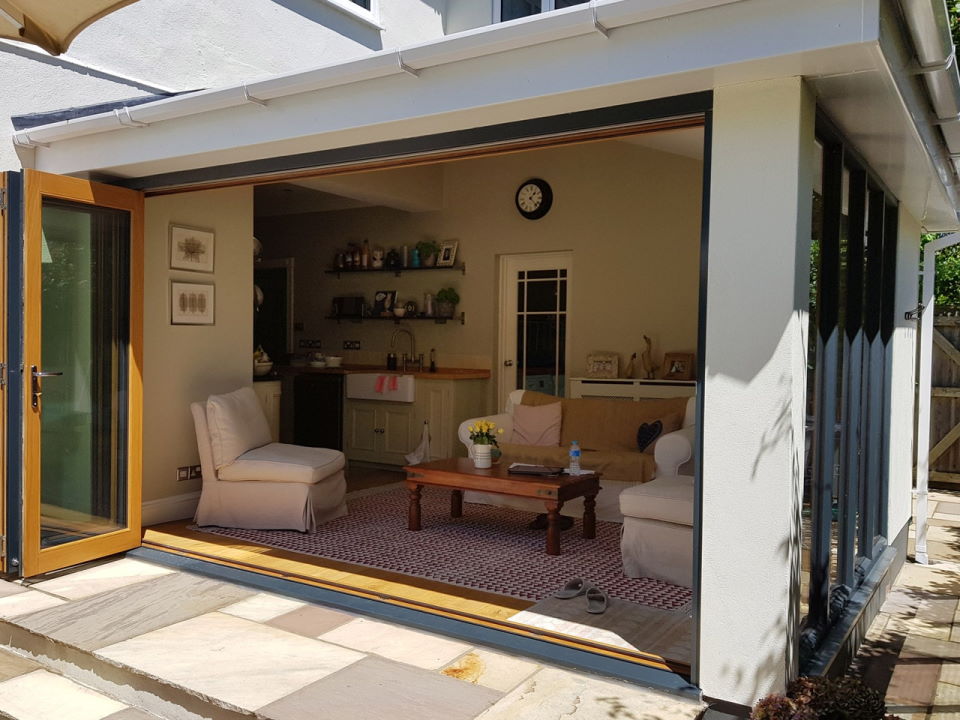 ---
The Brewer's delight was increased further, when the new window arrived less than two weeks later.
The doors and windows were installed in March 2017 and have proved to be a massive hit with David, his wife and two children.
"The window is just brilliant and the doors look just as good as they did on the day they arrived. We use them virtually every day and they run smoothly every time. I can't praise Vufold highly enough for the customer care we received, just as I can't for the quality of the doors and windows they supplied to us."
---