Outhouse gets transformed into entertainment room with the help of bifold doors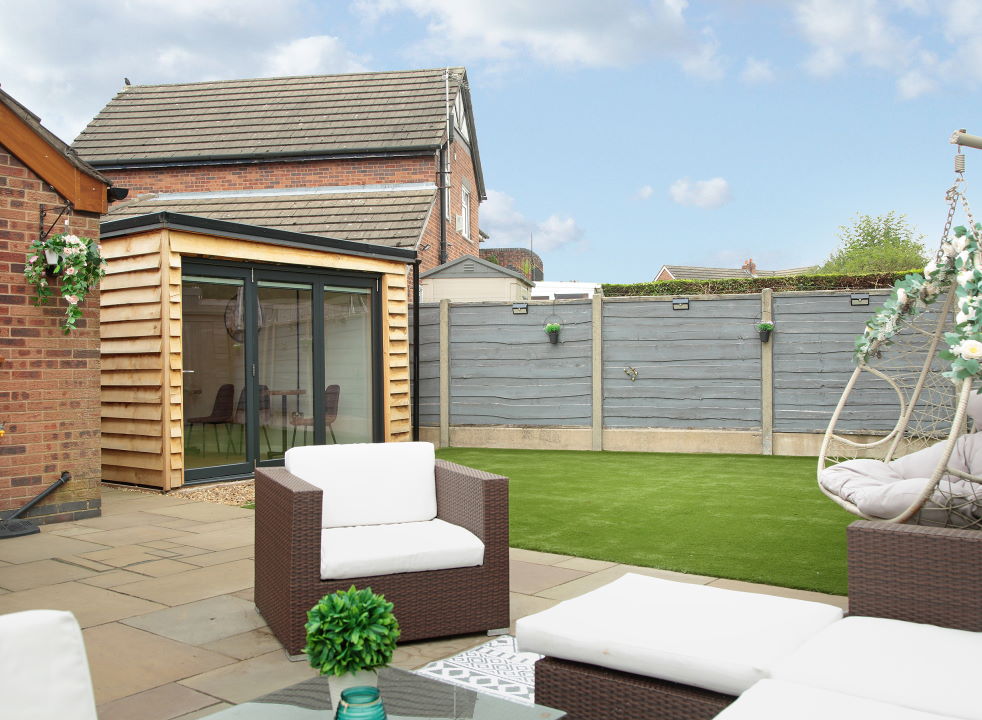 Town life is all fine and dandy if you like being close to all the hubbub and amenities you might want, but if you want some garden space then that can be hard to come by and at a premium price when you do find it.
That was the problem facing David and his wife, who, until earlier this year, lived in the centre of Macclesfield. Try as they might, they could not find a house within their price range that gave them the outside space they craved.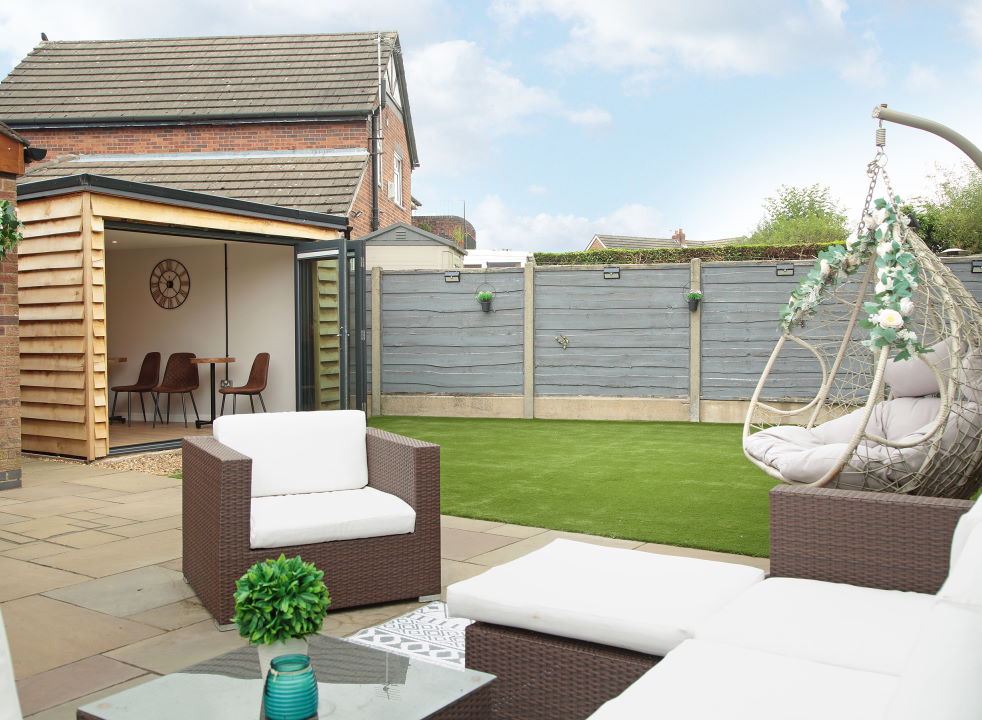 "We are both garden lovers and really enjoy being outside especially in the good weather. We looked at a lot of properties but simply could not find one near to town, so we started looking further afield. The couple finally found a nice 1990's semi in a village called Bosley. It had all the internal space they needed, but essentially it had gardens too. In the back garden the former owner had a large outbuilding that he had used for storage. This was soon removed to make way for the dream situation that David and his partner envisaged.
"We redesigned the garden so that it would become an extension of the house in some ways. We wanted to be able to spend as much time out there as possible without going to and from the house. So, the centre piece was our entertainment room. It's over 3 metres long but to make sure it became a utilitarian room we installed 2.7 metre bifold doors from Vufold. They just slide back with ease and make the whole room with its bar and TV screen a fabulous place to be on warm days.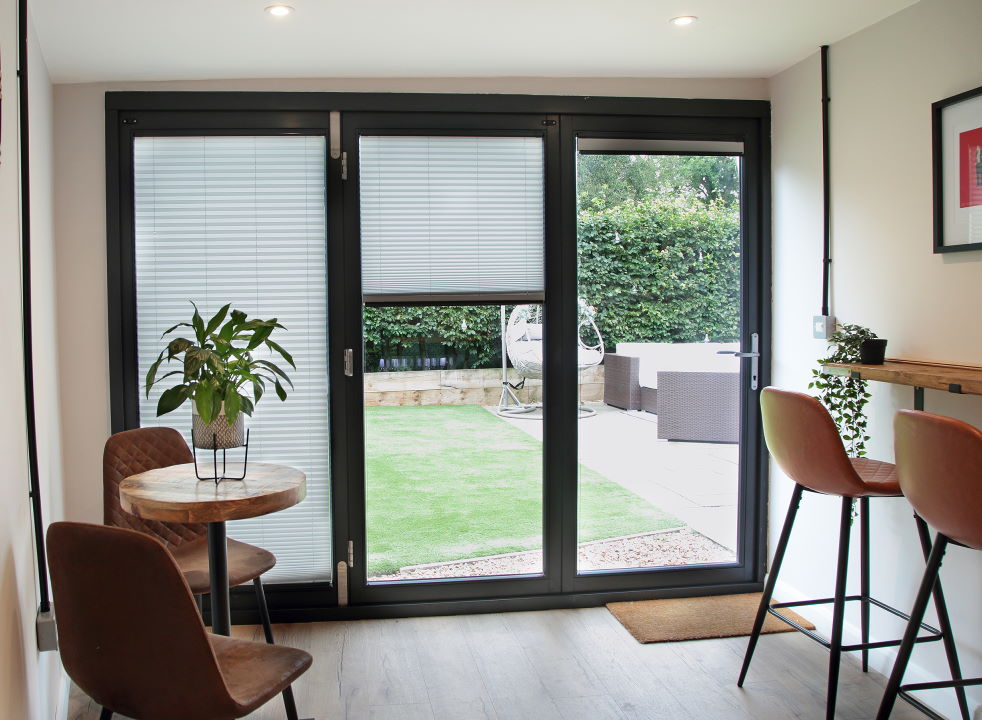 "Ours has now become the go to place for all family celebrations and occasions because we can push the doors back and accommodate so many people in comfort. All our family and friends love the look of the grey Master doors, they are so up to the minute in terms of design and style. We really could not be happier than when we are out there in the evening sunshine with a glass of wine and friends," says David.