A Set of Edge 3M Folding Room Divider Doors
Paul and Sheila Keevil live in a converted Victorian coach house near Lingfield in Surrey. When they added an extension in 2012 they decided that they wanted to separate the dining area from the L-shaped lounge but did not want to block it off with walls.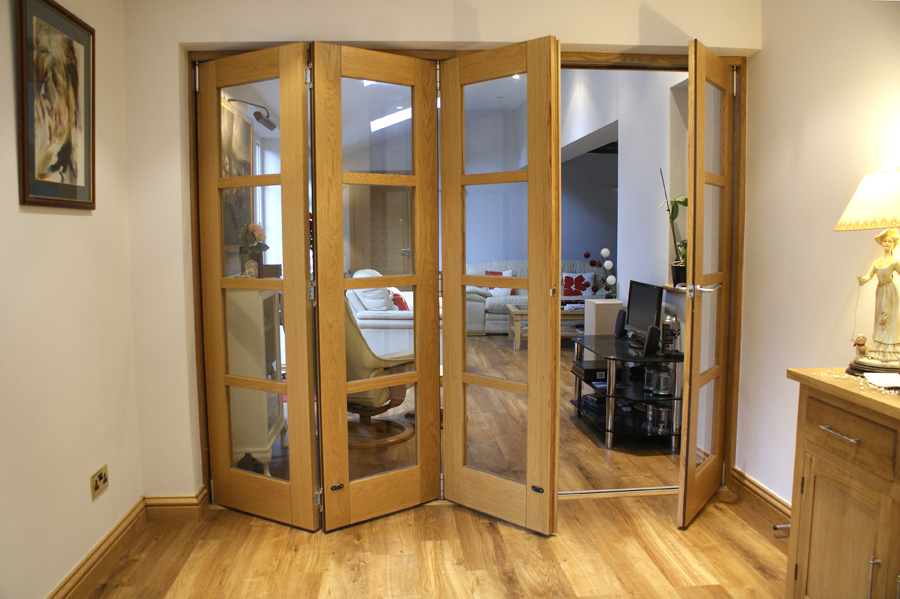 "We knew we wanted bi-fold doors and that we had an idea about the style we wanted so we went to an exhibition at Earls Court to look at the options. The choice was totally overwhelming but it was only Vufold that had the barred and square glass that we wanted in their Edge range. We spoke with two very helpful ladies on the Vufold stand and went home to discuss it with our builder who said the dimension was tight but it was possible," says Paul.
The couple were a little concerned that the ready to fit doors would prove a problem to fit but they went in with no problems, even though the builder had said that a millimetre either way would cause issues. "They fitted perfectly" says Paul "which was great because otherwise we would have had to have bespoke doors made and that could have been very expensive."
Paul and Sheila live with their little terriers so having the doors separating the dining area from the lounge has proved very beneficial. "The dogs have the run of the house so it's really helpful to be able to close them off in the lounge while we eat or have friends to dinner as we can see them through the doors. At the same time we can also put them in the dining room if we have friends round and we are sitting in the lounge," says Paul.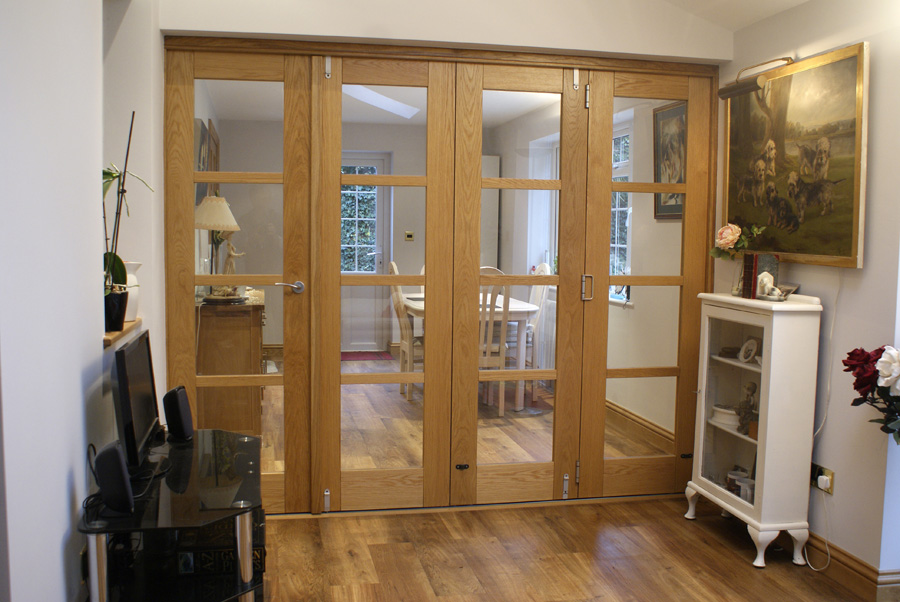 Sheila says it was the classy look of the Vufold Edge range that was the deciding factor when it came to buying them. "The look is really attractive and sympathetic to the décor in the rest of the house. When they came the wood was untreated so we applied a standard clear varnish to the solid oak frames and they came up a lovely honey colour that matched the flooring and Victorian skirting board to perfection. They look absolutely stunning and we are so happy with them."
Sheila loves the flexibility of the Edge doors as she can have one, two, three or all four doors open at any given time. It means the look of the downstairs living area can be changed at will and with the French doors in the lounge open in summer it opens the whole house up.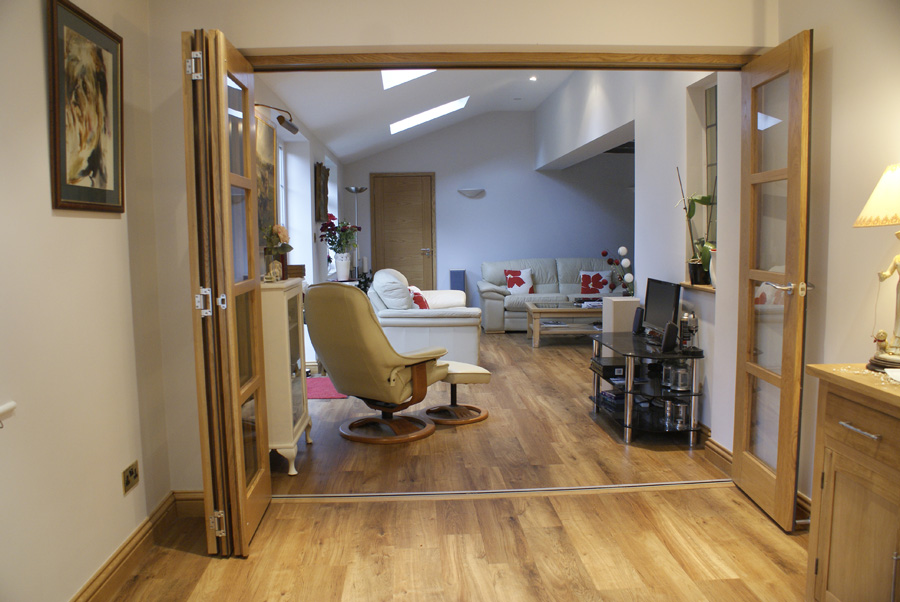 "We are really impressed with the doors and would highly recommend them. In fact once our gardener had seen them he was so impressed he went and ordered an external set for his own home," says Paul.