---
"I always think it's worth paying that little bit extra if what you get for your money are all the additional specifications you are looking for, especially if the end result surpasses your expectations, which is what happened when we purchased a set of Vufold Inspire doors for our new house," says Dr. Kerai from South Wales.
---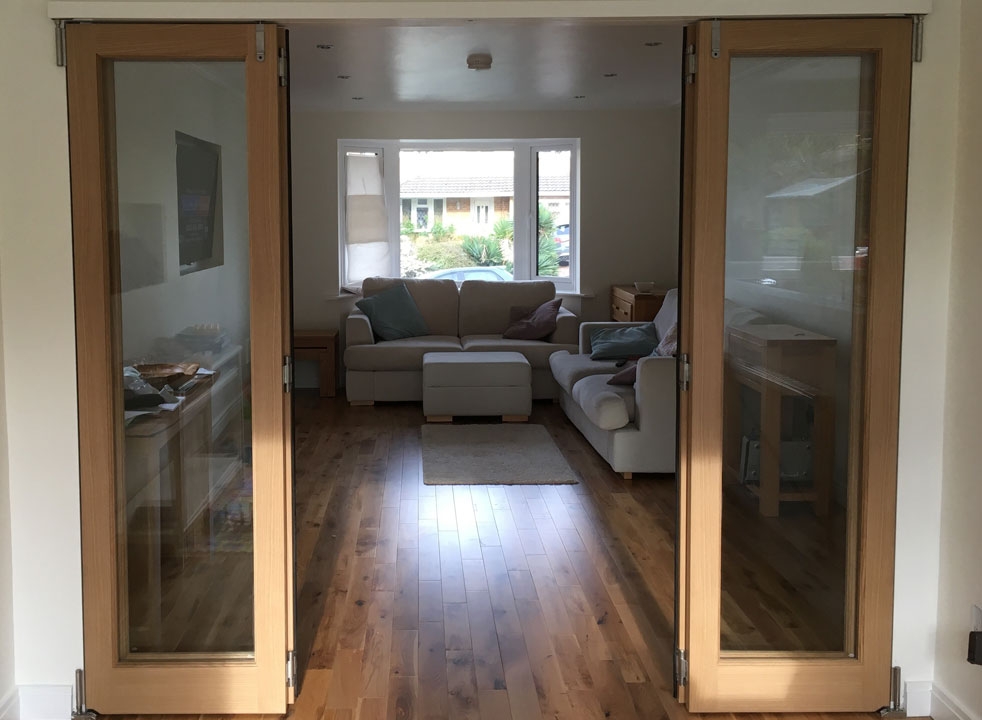 ---
Dr Kerai purchased a detached house last November with the intention of having all the decoration and renovation work done before moving in. The existing dining and living rooms were separated by a set of solid wood doors that fitted where the wall had been taken out. The dining room leads into the kitchen, but the existing doors blocked off any light, making the two rooms seem dark and gloomy, so they had to go.
---
"We wanted to put bifold glass doors in the gap but decided to widen it to allow extra light through. We looked online and found Vufold's Inspire range, which we instantly liked. The video was really helpful and impressive. We took the measurements for the gap needed off the website and placed an order.
---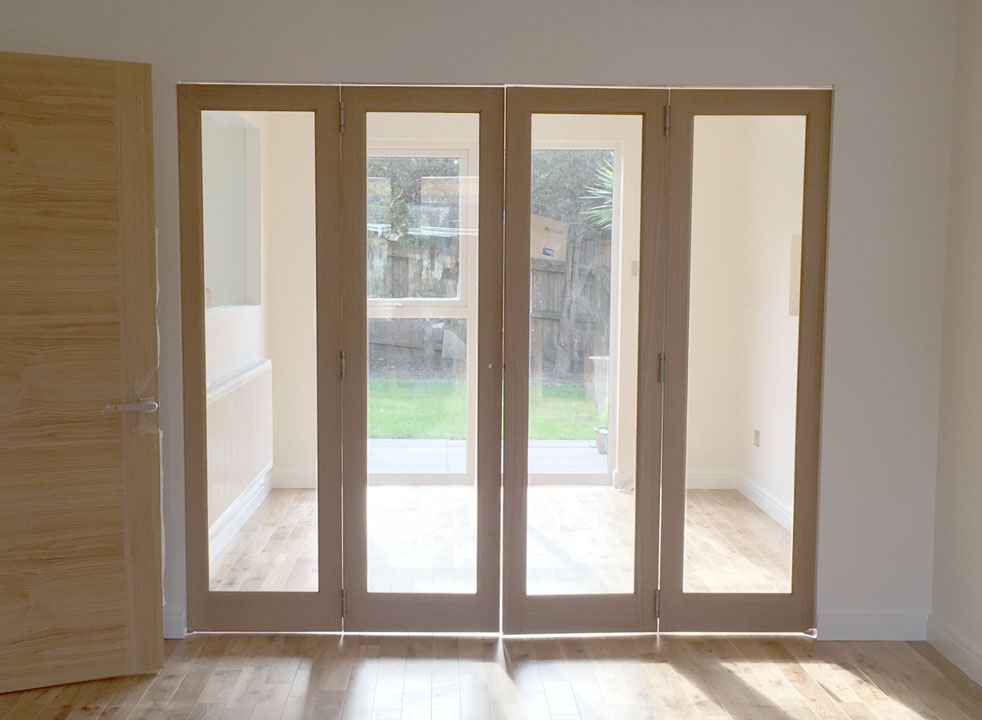 ---
"My father-in-law is a DIY enthusiast and did most of the work on the house. When the doors arrived, he was not fazed by them at all thanks to the very clear and simple to follow instructions. They fitted perfectly and looked great when they were hung," says Dr Kerai.
---
The family moved into the home over Easter and have been delighted from day one with the impact the bifolding doors have made to their home.
---
"I have to admit to having been a little concerned about the size of the oak frames on the doors and whether they would stop light coming through, but I needn't have worried. They are brilliant and have created a great open and light space which I can close off if I want to have some privacy. I particularly like the fact that there is no bottom runner to break up the eye-line in the room or create a tripping hazard".
---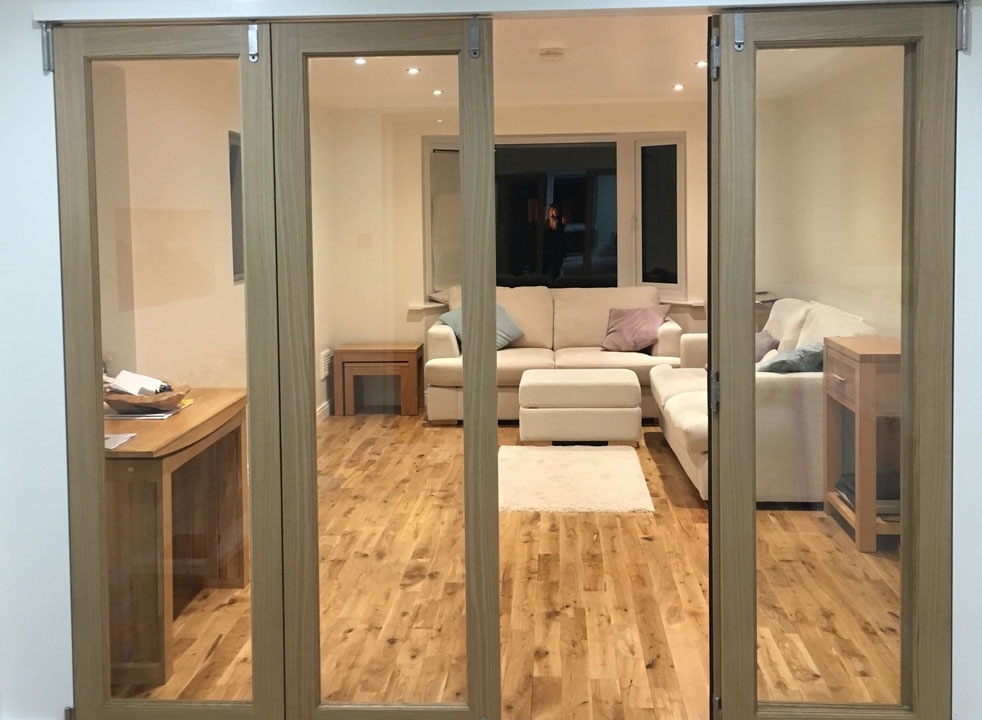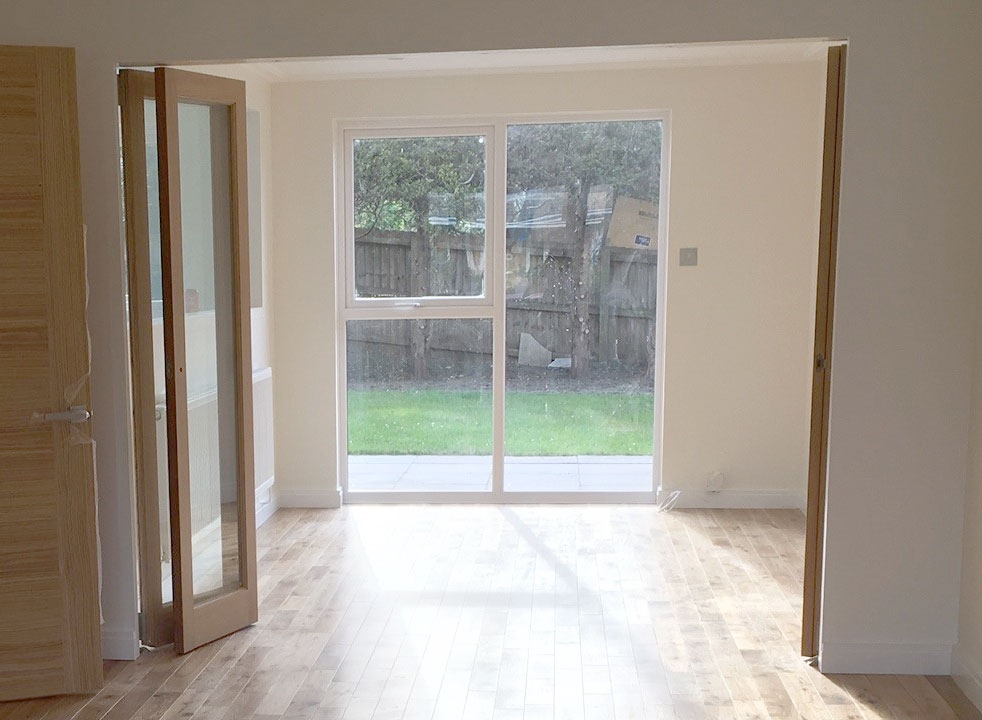 ---
"We absolutely love them and have already recommended Vufold to friends," says Dr Kerai
---
NEED HELP WITH A PROJECT?
GET £50 IF WE PUBLISH YOUR PROJECT